Ship Your Car From Texas
Texas is booming with nearly 29 million people and more moving in. Our Texas car shipping quote calculator gets quite a workout.
Are you and your family thinking of making that move to Texas? When it comes to car shipping services, Texas has more choices than almost any state in the Union. Auto transport companies in Texas all offer similar services, but they aren't all the same. None offer the same speed, affordability, or exemplary customer service as Direct Express Auto Transport. Texas may be big, but we're here to narrow things down for you. For high-quality car shipping to and from the Lone Star state, there simply is no better choice.
Texas Car Shipping Made Easy
The word Texas comes from the Caddo word Tejas, which means friends.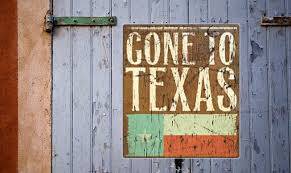 They say everything is big in Texas. Geographically, Texas is the second-largest state in the Union, only behind Alaska. It is located in the South-Central region of the United States, bordering a huge swath of Mexico, and the states of New Mexico, Oklahoma, Arkansas, and Louisiana.
Talk to anyone from Texas, and they'll tell you how unique it is compared to any other State in the Union. In many respects, Texas is like three different states. East Texas has a lot in common with the southern states, including thick woods, rolling hills, and even swamplands. Western Texas can get pretty parched and has a huge chunk of desert. And then you have the Mexican border towns of Brownsville, McAllen, Laredo, Del Rio, El Paso, and more. This area that stretches along the Rio Grande has a unique flavor and flair that distinguishes it not only from the rest of Texas, but also from the rest of America.
To navigate the great expanse of Texas and provide excellent car shipping services, Direct Express Auto Transport combines the industry's latest logistics with an expansive network of car transport truckers. Learn more right here about how our car shipping services in Texas can help you move your car to or from the Lone Star state with ease.
Car Shipping From Texas
If you are like many people car shipping across country, and are considering moving to Texas, you're going to want to take your car with you. Texas is big, and best traveled by vehicle. However, the one trip your car shouldn't be taking is the cross-country drive to your new home in Texas. This can put unnecessary miles on your vehicle — all while costing you precious time, money, and energy. Instead, ship your car with Direct Express Auto Transport. Texas can always use one more resident, and we make it easy to get your car there in a timely manner.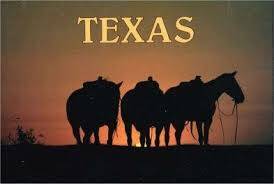 Car Shipping: What Works Best In Texas?
But what about shipping your car from Texas? That's easier done in East Texas. The Dallas-Fort Worth area is the eighth largest metropolitan area in the country. Houston is not far behind, ranking tenth. You could draw a line right down I-35 from McKinney, Denton, Frisco, Allen, Plano, Garland, Grapevine, Irving, Arlington, Mesquite, Dallas, Ft. Worth, and South through Waco, Round Rock, Austin, Georgetown, Killeen, until you hit San Antonio.
Here are best destination recommendations from the Dallas area
Dallas, Texas to California / best destination Los Angeles
Arlington, Texas to Florida / best destination Miami
Frisco, Texas to New York / best destination Long Island
Austin, Texas to Illinois / best destination Chicago
Fort Worth, Texas to Pennsylvania / best destination Philadelphia
Plano, Texas to Ohio / best destination Cincinnati
Waco, Texas to Michigan / best destination Detroit
Temple, Texas to Georgia / best destination Atlanta
McKinney, Texas to North Carolina / best destination Charlotte
There is plenty of car shipping action is in the Houston area, including Sugar Land, Pearland, Pasadena, Katy, Spring, The Woodlands, and Humble! Our Texas car shipping quote calculator rocks in East Texas.
Here are best destination recommendations from the Houston Area
Houston, Texas to New Jersey / best destination Newark
Sugar Land, Texas to Virginia / best destination Alexandria
Pasadena, Texas to Washington / best destination Seattle
Pearland, Texas to Arizona / best destination Phoenix
Galveston, Texas to Massachusetts / best destination Boston
League City, Texas to Tennessee / best destination Nashville
Humble, Texas to Indiana / best destination Indianapolis
San Antonio, Texas to Maryland / best destination Baltimore
Katy, Texas to Missouri / best destination St. Louis
Ship Your Car from West Texas
The Mexican border towns are a lot harder to ship from because they are at the end of the distribution line. Car shipping certainly happens there, but not as frequently. So we counsel patience, and please know that we put in a little extra money to entice a driver to make that run. This incentive is often necessary in order to get loads covered.
The same can be said for the Panhandle of Texas, including Amarillo and Lubbock, and the West Texas towns of Abilene, Midland, Odessa, and San Angelo. It's wide open country when you get out to West Texas. Our Texas car shipping quotes calculator adjusts for that.
Here are best destination recommendations from West Texas
Midland, Texas to Wisconsin / best destination Milwaukee
El Paso, Texas to Colorado / best destination Denver
Odessa, Texas to Minnesota / best destination Minneapolis
Lubbock, Texas to South Carolina / best destination Columbia
Amarillo, Texas to Louisiana / best destination New Orleans
Abilene, Texas to Oregon / best destination Portland
San Marcos, Texas to California / best destination San Francisco
Georgetown, Texas to Nevada / best destination Las Vegas
Round Rock, Texas to California / best destination San Diego
Car Transport Services From Direct Express Auto Transport
Ready to ship your car to or from Texas? Out of the many auto transport companies in Texas, none are a better choice than Direct Express Auto Transport. Fast, fair, and effective, we make the auto shipping process simple. That's why we're trusted by thousands each year, and it's why we hold an excellent Trustpilot rating. We are innovators and independent-minded like the Texans we proudly serve. 
TX Auto Transport
View Larger Map