10 Great Car Shipping Tips
1.

How Far In Advance Should You Set Up Your Order?
Answer: Anywhere from 2 days to 2 weeks is about right. We can jump on your order right away (same day) and sometimes it goes bang-bang real quick. But you can't count on that. Not much is likely to happen more than two or three days ahead of the first date available to ship anyway, so you don't gain much other than crossing that item off your To Do List.
You want the most current pricing, and you get that by staying within two weeks of your first available date to ship. Believe it or not, $50-$75 too low can really hold up your order if there are plenty of other cars available to ship at the higher pricing. To avoid that, try not to book more than a month in advance and preferably within two weeks, because seasonal changes can move the pricing around. Conversely, you should enjoy the savings if the rates were to go down, so the most current pricing is always best. Our auto transport rate calculator on this page was the first one in the industry in 2004, and will not accept an order more than 30 days ahead. Who does that? Turn away orders shipping several weeks out? We do, because it is the right thing to do. Things go better for everybody if the pricing is current.
2.

Should You Ship Your Car Open or Enclosed?
Answer: About 97% of all vehicle shipments go Open Trailer. It's proven to be a very safe method with statistically very few problems. You may notice new cars being delivered to dealerships 8-10 on a trailer in this manner, and that's because it's safe. Of course, if you have a collector car or really expensive automobile, say around $100,000 or more, then yeah, ship it Enclosed. Expect to pay about 33-50% more for an Enclosed transport. Our auto shipping costs calculator automatically adds the extra Enclosed estimate to your quote, so you can experiment with the quotes if you like.
3.

Is It Better To Pay A Deposit?
Answer: Yes, very much so. If you haven't paid a deposit, then you haven't really hired an auto transport company. The few who don't collect deposits can wiggle out of any responsibility to the customer for that very reason. A company that collects a deposit recognizes the good faith placed in them and will work to perform. Otherwise, the deposit gets returned. Our car transport rate calculator gives several hundred quotes every day, but only the ones that place a deposit get action. No reputable company would do it any other way, which only makes sense.
4.

If You Are Shipping To Yourself, How Do You Figure Out When To Make Your Car Available?
Answer: That question causes the most trouble, because it is almost impossible not to be inconvenienced at one end or the other when shipping a car to yourself. So we came up with this unique solution. Where is your support system? You know, family, friends, and people you can count on? Know that and we know what to do.
If your support system is at the shipping origin, then keep your car until you get on that plane or train. Tell us who your contact person is, including address and cell phone number. Make your car available around the time you leave. That doesn't mean it will get picked up right away because there might not be a carrier ready to rock n' roll the day you leave. Indeed, it could be another few days or even several (if in a remote location) before a carrier is in the area to make that run. Wherever you are going, rent a car or get by without one until yours arrives. Figure that once your vehicle is picked up, that it will take 1 day of transit for every 500 miles distance. So you might be a few days or a couple weeks without your car. You gotta remember, you're not shipping an overnight package. You are shipping thousands of pounds which takes more time.
If your support system is at the shipping destination, and you don't know people at the origin, you are frankly under more pressure. You don't want the stress of waiting until the last minute only to find out there is not a carrier ready to load and get on the road when you fly out. So give yourself time, especially if in a remote location. Rule of thumb, make your vehicle available at least one or two weeks ahead of when you are scheduled to leave. After all, you have people at the destination that will receive it anytime. But you must get it moving before you do. Our car shipping quotes calculator does a very good job at setting the price to be successful 90% of the time within one week. But you should consider turbo-charging your order $50, $100 or $200 depending upon your sense of hurry and urgency. You can do that yourself online or call us at 800-600-3750 to perform that task.
5.

 How Long Will It Take To Pick Up My Vehicle?
Answer: Over 90% of our orders ship inside of one week. That could be anywhere from 1 to 7 days. Most of the U.S. population lives in a major metropolitan area and is shipping to another well populated area, and that makes a big difference. Cars usually ship in a very regular manner, almost half within just a few days. Well at least for us, but then we know what we're doing. If either your origination or destination locations are away from population centers, in other words in a remote area, then you might consider meeting a driver in a nearby big city or town to increase your chances of shipping timely. Remember, anyone you choose can serve as your point of contact, which takes the stress out of shipping your vehicle.
6.

How Long Does It Take To Deliver My Vehicle?
Answer: Delivering is the easy part. Once assigned and picked up, not too much goes wrong. Figure that once the vehicle is picked up, that it will take 1 day of transit time for every 500 miles distance.
Check it out …
100-500 miles takes 1 or 2 days
500-1000 miles takes 2 or 3 days
1000-1500 miles takes 3 or 4 days
1500-2000 miles takes 4 or 5 days
2000-2500 miles takes 5 or 6 days
2500-3000 miles takes 6 or 7 days
So it could be a few days or a couple weeks that you are waiting for your vehicle, depending on the distance, weather conditions and population centers. The carriers usually estimate about 10 days on coast to coast trips, but often times they beat that. Better to pleasantly surprise than disappoint, right?
7.

Can You Put Extra Items In The Vehicle?
Answer: Yes and no. The strict interpretation is no. The reality is that almost all carriers look the other way on about 100 pounds, the equivalent of 2 suitcases. Preferably in the trunk and out of sight. The U.S. Transportation Law states that a carrier can be fined $10,000 for hauling household items in the vehicle. That's sobering, isn't it? But rarely does that happen. The government guys and gals are cooler than you think and seldom enforce that law. However, the drivers do estimate the weight of each vehicle that they carry and don't want problems at weight scales. So they must keep the personal items to a minimum. Some guys will accept a tip ($50-$250) for hauling extra stuff, some won't. Rule of thumb, don't take advantage. He or she is a car hauler, not a UPS guy in a brown shirt. Our vehicle transport cost calculator will not add an extra charge for additional items because it would be presumptuous of us to expect the driver to do it. So that sort of thing is better left between you and the driver.
8.

Is My Vehicle Insured And What Paperwork Can I Expect?
Answer: Yes your vehicle is insured. It is our job to make sure that is so. We automatically and instantly email you an Order Confirmation explaining the whole process upon entering your order either online or with one of our representatives.
Once your vehicle is Assigned, it usually gets picked up within a day or two (sometimes same day) of the assignment. That information also gets automatically emailed to you. Then our driver calls your pickup contact.
When the driver picks up your vehicle for shipping, he will do a detailed examination on the Bill of Lading and Vehicle Inspection Report. You will both sign that form and you should receive a copy.
The driver will call again from the road, this time your destination contact, as he gets closer so as to schedule an approximate time for delivery. The Bill of Lading and Vehicle Inspection Report will be there upon delivery so that your contact can re-inspect the car. Your vehicle will be likely dirty from the road, but otherwise should still be in the same condition that it left.
The auto transport driver will take every precaution to deliver your vehicle without incident. However, if damage should occur, you must report it upon delivery and note on the Bill of Lading and Vehicle Inspection Report. Regardless, you need to pay the carrier the balance owed for the shipment for services rendered because nobody can determine fault at time of delivery. It is important that you and the transport driver sign the inspection papers, or at least you. Claims cannot be processed by the driver's insurance company if damage is not noted at time of delivery. We recommend digital photos of before and after. Hey, why not? A picture is worth a thousand words, right? Please know that damages are statistically very rare, which is why new car manufacturers also ship that way.
9.

How Do I Prepare My Vehicle For Shipment?
Answer: Clean out your vehicle of all loose items as much as possible. Put nothing of value in the vehicle. Rarely is anything ever stolen, which is amazing, but why tempt, right? Keep extra items as previously discussed to a minimum and place in the trunk or out of sight. Have only about a quarter tank of gasoline. Give the auto transport carrier a set of keys and advise him of anything special or unusual as nobody likes surprises like dead batteries, etc..
Most of the drivers are very cool people. They work long, hard hours and put up with a lot of gruff … from bad weather to traffic jams … from greasy spoons to ornery people who want it now! Their backs are sore from driving 500 miles a day … every day. The drivers are both men and women who deserve respect for the excellent job they do and the mostly pleasant way that they do it. The carriers certainly have our respect. So please be as considerate as possible of their time and effort, and we bet they will do the same.
10.

How do I Pay For Shipping My Car?
Answer: In 2 steps. First place a nominal deposit using your credit card or checking account either on the order form online, or over the phone by calling 800-600-3750 when you enter an order with one of our representatives. Secondly, upon delivery of your vehicle, please pay the carrier directly with cash or money order made out to that name (not us). The carriers want something liquid that can not be reversed or stopped, because once they have performed their service, that can't be reversed or stopped either. So in our experience, this method is the fastest and most reliable. We go to work with a deposit, and the carrier is more inclined to haul seeing cash or a money order. Nothing else works as well. To learn more about the auto shipping industry, please go here.
So please use our vehicle shipping rate calculator located on this page to set up your order today. We originated the online quote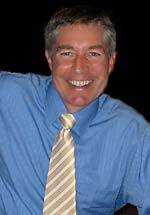 system in 2004 and to this day no other company does it as well. Thank you so much for considering Direct Express Auto Transport.