Ship Your Car to Ohio
Good news for anyone who intends to ship a car to Ohio. The state has one of the biggest and best highways systems in the entire country. That's a positive for auto shippers like you because it means there are vehicle haulers traveling through Ohio all the time and to all parts of the state. If you need to get a vehicle – a car, truck, van, or something more exotic – to one of the big cities like Cleveland, Columbus, or Cincinnati, you will have no problem finding a shipper headed in that direction. Fortunately, the same is also true for smaller cities like Dayton and Toledo, and even for many rural parts of the Buckeye State thanks to the well-developed transportation infrastructure.
Knowing how easy it is to arrange car transport to Ohio, you need to make a few decisions. First, figure out where you want or need to send the vehicle to and by when. You may need it somewhere by a specific time or you may be more flexible, which is important to decide when exploring options for Ohio car shipping. Next, decide how much you're willing to pay. With your budget and schedule established, use the free quote calculator from Direct Express Auto Transport to start connecting with vehicle haulers headed towards Ohio on different dates for different rates. Find one that works for you, and now you're all set in terms of car transport to Ohio.
Ship Your Car From Ohio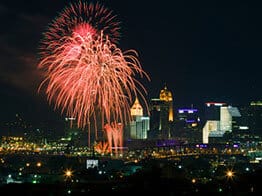 Every year, drivers across Ohio rely on vehicle shippers to get their daily driver or specialized vehicle from one point to another. It's a lot more common than you realize, and it's not limited to car dealers or serious auto enthusiasts either. Plenty of people with regular cars and valid driver's licenses hire auto transport companies in Ohio to get their vehicle elsewhere – and for good reasons.
Most people prefer not to go on long drives. They would rather fly quickly to their destination, or, in other cases, stay home. Auto transport in Ohio makes both a possibility. For instance, you can ship your vehicle, travel by plane, and seamlessly pick it up at your destination. Or you could ship someone – your kid, cousin, or a good friend – a vehicle and not have to wonder how to make the round trip yourself. Car shipping really does save you tons of time, hassle, and often even saves you money. For anyone not eager to spend hours behind the wheel, it's an option that must be considered.
Find Auto Transport Companies in Ohio

Shipping a vehicle to or from Ohio could be complicated and confusing – or you could work with Direct Express Auto Transport instead. We created the first online auto transport quote calculator, just one of the many ways we've brought innovation, efficiency, and convenience to the auto transport industry. Rest assured, auto transport doesn't have to be a headache. Learn more about the process in our blog, and learn more about our team here. If you have any questions, please contact us.
Ohio Auto Transport
View Larger Map