North Dakota Auto Shipping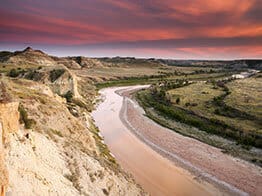 There is nothing easy about North Dakota auto shipping. It is exceedingly hard, folks, because of a sparse population spread out over a wide area. That makes it difficult to amalgamate full truckloads of 8-10 vehicles for long haul car shipments.
How Hard Are North Dakota Auto Shipping Estimates?
It comes as no surprise to people that North Dakota auto shipping estimates are very challenging. For starters, North Dakota is at the end of the distribution line in a north-south direction. It might as well be east-west too. Imagine that a car transport carrier is trying to amalgamate 8-10 vehicles shipping from anywhere in North Dakota to anywhere else. So do you think there are several other vehicles in Minot heading to … where … Midland, Texas? Nah, not happening anytime soon. But people in North Dakota have the same desire for good service as folks in Chicago, and would appreciate their vehicle picked up within a week of availability and delivered soon thereafter. They do not want to hear about how remote Minot is … not their problem they say … and want it done soon. Some North Dakotans understand the logistical hurdles and are patient with it. But some are not. We counsel patience to everyone shipping a car either to or from North Dakota.
Car Moving In North Dakota
North Dakota is the 3rd least populous state and the 4th least densely populated. That's a problem. No … that's a big problem for car transporters. Too much ground to cover to amalgamate quickly 8-10 cars going anywhere. To make it worthwhile, most car transport carriers command a higher than normal price. Even with the higher car transport rates, it often takes longer than a week to ship a car. That cannot be controlled. It just is. And it is very frustrating for a car transport company such as Direct Express Auto Transport, which is used to moving cars fast, to suddenly feel stymied by a remote location with few alternatives. But don't feel sorry for us, we feel bad for the customer who doesn't totally understand why the heck his vehicle isn't on the road already.
Car Transport Tips in North Dakota
Looking at a map of North Dakota, it is sandwiched on four sides by Canada to the north, Minnesota to the east, cousin South Dakota of course to the south, and Montana to the west. Interstate I-94 cuts North Dakota almost evenly in half as it runs straight across east-west. Along I-94 the bigger towns are Dickinson, Bismarck, Jamestown, Valley City and Fargo. Without belaboring the point, it is actually critical to meet a driver in one of those towns if you want to get your vehicle shipped in a timely fashion.
Minot much farther north is okay, not great, but few other places have much of a chance, especially close to the Badlands. At the far eastern edge of North Dakota, I-29 runs north-south from the Canadian border thru Grand Forks and Fargo. Again, those are your best car transport chances in that neck of the woods. You can visit Direct Express Auto Transport to fill out a simple form and get a free car shipping quote. We make it easy to book your vehicle shipment online.
North Dakota Auto Transport
View Larger Map