Car Shipping To and From Florida
Have you just searched "ship my car to Florida"? Congratulations! You've started the move to one of the most iconic states in the continental United States. Maybe you've finally decided to get a vacation house in Jacksonville to help you get through the long northern winters. Maybe you're finally taking the plunge into retirement. Or maybe you're moving to Florida for an entirely different reason. Whatever that reason might be, you are about to embark on a big move. Among the many possessions you'll likely be packing, you may also have to transport your very own car.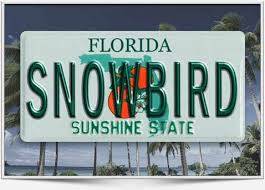 Shipping your car to or from Florida shouldn't have to be a hassle. Unfortunately, not all car shipping companies in the region are created equal. On this page, learn more about the great state of Florida, the many different auto transport companies in Florida, and our highly-rated auto transport service here at Direct Express Auto Transport. Find the right choice for your needs with our expert guidance, and get a quote from our team today!
Car Shipping In The Miami Area
In the Miami area, from the Florida Keys north to West Palm Beach, the freeway system is laid out perfectly to transport vehicles as efficiently as possible. Both Interstates I95 and I-75 converge in Miami. Though it pays off knowing the best backstreets to get just about anywhere. Our first of a kind, original Direct Express Auto Transport quote calculator is ideal for reliable door-to-door prices going any distance between Miami and any state.
Here are best destination recommendations from Miami
Miami, Florida to Texas / best destination Dallas
Ft. Lauderdale, Florida to California / best destination Los Angeles
Hollywood, Florida to New York / best destination Long Island
Boca Raton, Florida to Illinois / best destination Chicago
Boynton Beach, Florida to Pennsylvania / best destination Philadelphia
Del Rey Beach, Florida to Ohio / best destination Cincinnati
Jupiter, Florida to Michigan / best destination Detroit
Homestead, Florida to Georgia / best destination Atlanta
Pompano Beach, Florida to North Carolina / best destination Charlotte
Florida on the Atlantic Coast
Another popular spot for vehicle shipping is the Atlantic Coast beach communities.
It is a very good region for car shipping services, especially for Snowbirds in the winter.
Here are best destination recommendations from the Florida Atlantic Coast Beach Communities
Vero Beach, Florida to New Jersey / best destination Newark
Port St. Lucie, Florida to Virginia / best destination Alexandria
Fort Pierce, Florida to Washington / best destination Seattle
Palm Bay, Florida to Arizona / best destination Phoenix
Melbourne, Florida to Massachusetts / best destination Boston
Daytona Beach, Florida to Tennessee / best destination Nashville
Orlando, Florida to Indiana / best destination Indianapolis
Jacksonville, Florida to Maryland / best destination Baltimore
Kissimmee, Florida to Missouri / best destination St. Louis
Tampa Bay Auto Transport
Vehicle shipping from the Tampa-St. Pete area is good year round. This is mainly because auto transport companies will not be challenged with severe weather because absent the occasional hurricane, conditions are generally mild. The Gulf Coast of Florida is ideal.
Here are best destination recommendations from the Florida Gulf Coast
Tampa, Florida to Wisconsin / best destination Milwaukee
Naples, Florida to Colorado / best destination Denver
Cape Coral, Florida to Minnesota / best destination Minneapolis
Ft. Myers, Florida to South Carolina / best destination Columbia
Sarasota, Florida to Louisiana / best destination New Orleans
Bradenton, Florida to Oregon / best destination Portland
St. Petersburg, Florida to Oklahoma / best destination Oklahoma City
Clearwater, Florida to Nevada / best destination Las Vegas
Lakeland, Florida to Utah / best destination Salt Lake City
Ship Cars to Florida In the Winter
Florida's subtropical and tropical climates, along with its gorgeous coasts, attract people from all over the world. Northerners habitually migrate to southern areas with warmer climates during the winter months, and they often flock to Florida to escape the frigid temperatures and snow. Florida is an excellent vacation spot, a second home, or a retirement oasis. Florida auto transport drivers find themselves providing vehicle shipping services to customers staying in resorts or vacation homes, who are trying to steer clear of snowstorms and ice for the winter. And even more importantly, bringing your car down to Florida in the winter helps to extend your car's life by keeping it away from all of the salt and chemicals dumped on the northern state roads to help melt ice away. Keep your car off those icy roads. Bring it down to Florida with you.
Car Transportation Florida Quotes
Florida is loaded with vacation destinations. Florida also has several landmarks and attractions. Florida is home to Disney World, Universal Studios and The Kennedy Space Center.
In recent years, Miami has gained the largest number of Cuban-Americans in the entire state of Florida. The southern part of Florida has seen a cultural transformation over the past decades. Miami is heavily influenced by Cuban culture and a large portion of Spanish speaking communities.
Some well-known people have come from Florida. From the 1950's sitcom, The Honeymooners, actor, comedian, and musician Jackie Gleason was born there. How sweet it is! Also, the famous writer, Ernest Hemingway, purchased property in Florida, sailed its warm waters and wrote some of his best works in Key West.
Come see why everyone's moving to Florida. It's the second fastest-growing state in the country, and only going to keep growing for years to come. If you're thinking about moving out to Florida, don't think for too long, so that you can secure your very own piece of tropical paradise, while still getting all of the perks of living in the United States!

How Much Does it Cost To Ship From Florida To California?
Drivers will be pleased to know that the Sunshine State has quite a few major metropolitan areas. Fort Lauderdale is the largest metropolitan area in Florida, followed by Tampa Bay and St. Petersburg. South Beach, a neighborhood in Miami, is another popular spot in Florida. Nicknamed, SoBe, it sits right on the coast and is the center of entertainment, shops, and dining for tourists, residents, and auto shippers.
Not surprisingly, one thing Florida and California residents have in common is an affinity for warm weather. Either state is a favorite relocation destination for the other. It really doesn't cost too much to ship cars from Florida to California, and back, so if you're in one sunshine state, going back to the other one with your car isn't going to break the bank.
Auto Transport Companies in Florida for High-End Shipping
Florida has a long history of beautiful, high-end cars. Nearly all of these cars come from out of state, which means they have to be shipped in (or out, for those leaving the Sunshine State). Often, cars are shipped from large cities like Miami to service smaller markets such as Pensacola or accommodate moving individuals. Even more often, people are shipping vehicles to Florida. Families ship their cars to metropolitan centers and smaller towns. Dealerships send high-end cars and other vehicles to coastal homes along the Gulf and the Atlantic Ocean. Many of the cars shipped to or from Florida are nice enough to be shipped in closed containers, safe from inclement weather or other hazards.
Search "ship car to Florida" and you'll find several options. If you have a high-end automobile, make sure you ship with an auto transport company in Florida that offers enclosed shipping. When dealing with high-end shipping, you run the risk of doing business with companies that prey on the wealthy. Don't get conned into spending an arm and a leg on super-expensive enclosed shipping that isn't worth the cover price. Do business with a reputable shipping company that has a branch of their business dedicated to enclosed shipping, like we do at Direct Express Auto Transport. We'll give you a much fairer deal than a company that only specializes in shipping cars in enclosed spaces. We also have the infrastructure in place to meet the deadline that you request, rather than the other way around.
If you don't need to invest in enclosed shipping, it's still important to work with a company that has fair prices, responsive employees, and excellent reviews. Working with a reputable company that ships vehicles frequently will help ensure that your car shipping goes as smoothly as possible. If you live in Florida, there is no better choice than our team here at Direct Express Auto Transport.
Ship Your Car from Florida
Florida is one of the most unique states in the Union. It's also one of the most popular for long-term vacationing or seasonal living. That means there's a large contingent of people that come to Florida for only part of the year and then leave for the remaining part. If you count yourself among these seasonal travelers — or if you're moving out of the Sunshine State for good — you'll want to bring your car with you. After all, it's difficult to live in most places without a car. Instead of driving your car to your new destination, consider shipping it to save time, money, and wear and tear on your vehicle. 
When it comes to high-quality car shipping out of Florida, our team here at Direct Express Auto Transport is the one to beat. Out of the many auto transport companies in Florida, we stay ahead of the pack with industry-leading logistics, fast shipping times, affordable prices, and excellent service. We also proudly offer both uncovered and covered shipping options to accommodate all vehicles. Make your departure from Florida a breeze with our team.
Florida Auto Transport
Finding auto transport in Florida isn't like finding a needle in a haystack. It's more like finding an orange in an orange grove. There are many options right in front of your face, and it's on you to pick the best one. When you search "ship car to Florida" or "ship car from Florida," you need to smartly sift through several companies by comparing prices, reading reviews, and finding the best service possible. Here to simplify that process, we'll show you in just a few sentences why our team at Direct Express Auto Transport is the best choice for the job.
First, we offer some of the industry's most affordable rates, and we give them to you in seconds. Our low rates come from our industry-leading logistics team and massive network of truckers, and our quick quotes come from our Online Quote Calculator. Simply enter a few pieces of information about your departure city, your destination city, and your car to get an affordable, 100%-transparent quote in seconds.
Prices aside, we also offer some of the fastest shipping times and the friendliest service. But don't take our word for it. Check out our 94% 5-star rating on Trustpilot to see what hundreds of happy customers have said about working with us. Whether you're looking for car transport to Florida or car transport out of Florida, there is no better choice than our team here at Direct Express Auto Transport. Florida is full of car shipping choices. Choose the one that gets the job done right.
Fast, Safe, and Affordable Florida Auto Transportation with Direct Express Auto Transport
You don't have to worry about taking a long road trip to begin your fun in Florida. Whether you are flying in for a vacation, seeking to escape from the wintery scene in the north, or looking to make Florida your permanent home, save time and energy by utilizing a quality Florida car transport service to ship your car. Find one that is both flexible to your needs and has a large working infrastructure of customer service representatives, dispatchers, and reliable drivers to help you get your car to and from the Sunshine State without stress. Find one like Direct Express Auto Transport.
Since its inception, our shipping service here at Direct Express Auto Transport has been outclassing and outperforming all other auto transport companies in Florida and the surrounding region. We've built our reputation on stellar service backed by logistics-driven, on-time shipping and affordable prices. Plus, we make it easy to book your vehicle shipment online with our quick, easy, and safe Online Quote Calculator. No personal information required! 
Want to learn more about our Online Quote Calculator and our services here at Direct Express Auto Transport? Visit our Why Us? and Blog pages for more information. You can also check out our FAQ page or contact us directly to have your questions answered.
Out of the many car shipping companies in Florida, our team is a cut above the rest. Here's a comparison Floridians can respect: we're like the '72 Miami Dolphins of car shipping. We're professional, reliable, and with an A+ rating from the Better Business Bureau, we're also unbeatable. Ship your car to or from Florida with our trusted team today!
Florida Auto Transport
View Larger Map