Auto Transport Quotes Calculator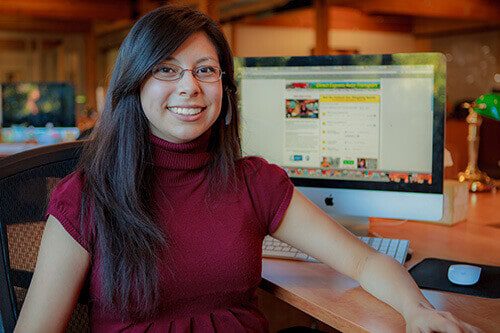 Direct Express Auto Transport introduced the original auto transport quote calculator in 2003, and today it is undoubtedly the best on the market at producing reliable shipping rates. It has been many years in the making through trial and error. Our quote generator is a complicated mathematical puzzle that no competitor comes close to matching, which has resulted in the lowest cancellation rates in the auto shipping industry. Feel confident that the quote you get right here on this page has factored numerous variables: from the distance town to town, to the size of your vehicle, to how populated or remote your locations, to seasonal fluctuations and much more. We make it look easy but let us assure you it is not. Our experience comes into play when you receive a quote from Direct Express Auto Transport.
Car Shipping Rates For Eastern States
Starting north in New England and working our way down the eastern Atlantic seaboard, our car shipping rates calculator does a great job of accounting for the difficulties shipping from Maine, Vermont and most of New Hampshire. Things get easier in southeast New Hampshire and into Massachusetts (especially Boston), Rhode Island and Connecticut. Obviously New York City is loaded with activity, but upstate New York can sometimes be a challenge. Same is true for Pennsylvania, where the eastern, central and western regions all have their own intricacies, and it's easier shipping from Philly than say Williamsport, and Pittsburgh feels more midwest than east coast. New Jersey is one big neighborhood where the locals don't ask which town you're from, but rather, "which exit?" Delaware is easy near Wilmington, but venture south toward Dover and things get complicated. Maryland is the same thing, where the far east and west are dicey but along the I-95 corridor near Baltimore and Washington D.C. it is a breeze. Our car shipping rates calculator for the eastern states automatically factors all those conditions to produce a reliable rate.
Auto Shipping Estimates For Southern States
In the southern states it is best to follow the interstate highways to ship your car fast. The I-95 corridor running through Virginia, North Carolina, South Carolina, Georgia and Florida is perhaps the most travelled in the country. Also a dream is I-75 that traverses Kentucky, Tennessee, Georgia and Florida again. West Virginia is perhaps one of the hardest states to ship, as is Mississippi, but it does happen sooner or later. Easier are Alabama, Arkansas and to a lesser degree Louisiana. Atlanta truly is the capitol of the South, and we see that constantly by how easy it is to ship in and out of there. The rural areas can slow things down, but our auto shipping estimates generator accounts for all that. Prices are higher or lower depending on location, as we sometimes boost the quote to lure a carrier off the highway. And we reward the big towns for being … well, big towns.
Car Transport Costs For Midwest States
The Midwest states of Michigan, Ohio, Illinois, Indiana, Iowa, Missouri, Wisconsin and Minnesota are by and large easy for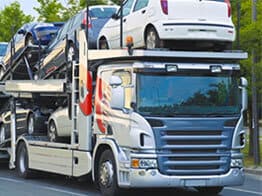 auto shipping services. The population is large, condensed and have an excellent freeway system. Just look at all those big towns packed so close together. Chicago, Detroit, Cleveland, Cincinnati, Indianapolis, St. Louis, Kansas City, Milwaukee and Minneapolis. Seems like every 200 miles there is another huge town. That's heaven for a truck driver and our car transport costs reflect that reality.
Vehicle Shipping Quotes For Rocky Mountain & Plain States
The Plain states are much more wide open, as the road goes on forever. Oklahoma might be the only state where shipping is fairly predictable. But from Kansas north through Nebraska, South Dakota, North Dakota, Montana and the Rocky Mountain States of Wyoming and Colorado, shipping schedules get dicey to say the least. Denver is great to ship from, but not necessarily to, and especially so in the winter. Our vehicle shipping quotes calculator definitely tacks on more to get our orders to ship sooner rather than later. Our goal is to ship our customer's vehicle inside of one week from the first date made available, and we are extremely successful at doing that almost everywhere … but not here, save Denver. Even adding dinero sometimes barely moves the needle. See how upfront we are? We would rather shoot straight and have a customer working with us. The long and the short of it is that nobody else is any more successful in these states than we are, but we will tell you that we are not as fast as we would like to be here.
Automobile Transport Rates For Southeastern States
Anybody who has been to Texas knows that it is many parts rolled into one. Eastern Texas including Dallas, Austin, San Antonio and Houston are big and it's much easier to ship. Dallas/Fort Worth in particular is one of our favorite places for auto shipping services. But western Texas and along the Mexican border is much more problematic for shipping schedules. In New Mexico it is Albuquerque or bust, as that is the only reliable destination in that state. We know, we know … New Mexico is beautiful … but try shipping somebody's car from Roswell to any place when it is the only vehicle going that way. Arizona is similar in that the greater Phoenix area extending to Tucson is totally fine for our car shipping carriers, but most everywhere else is a problem. Our automobile transport rates calculator does a very good job of rewarding the populated areas in Texas, New Mexico and Arizona, and giving a helping hand elsewhere.
Vehicle Transport Estimates For Western States
Look how big Utah and Nevada are and you can see there's virtually only two places there that you can reliably ship your car within one week of availability, Salt Lake City and Las Vegas. California truly is the Golden State as roughly 10% of the country lives there. The Los Angeles basin is the big burrito, and like Chicago, Atlanta and Dallas, we love shipping there! Everybody knows the San Francisco Bay Area is the coolest place in America (okay, okay, we live there) and it is also ideal for our vehicle transport estimates calculator. There are parts of California that are of course difficult, like the central desert, Sierra-Madre Mountain range and northern areas near Mt. Shasta. But if you are shipping anywhere from San Diego to Los Angeles, including Orange County, or the Bay area from Sacramento to San Jose, then you are most probably in luck.
Automobile Shipping Quotes For Pacific Northwestern States
Idaho is hard to ship when going long distances. Even Boise can cause fits. Not bad at all shipping short distances to California, but elsewhere becomes problematic. The I-5 corridor running north-south from Seattle and Tacoma, Washington through Portland, Oregon and to California is very easy. It is also a breeze shipping to the east coast and midwest from Puget Sound (east side please) and Portland. But try the reverse and ship to Washington or Oregon from the east, midwest or south, and it becomes more difficult and pricey. We can't help that. We price out orders to ship inside of a week. Our automobile shipping quotes calculator tacks on a lot more heading to the Pacific Northwest than leaving it. Take our car shipping rates calculator for a spin and see for yourself.
Open Transport
Your vehicle is transported on an open car carrier much like the ones used to deliver new cars from the manufacturer to the dealers, usually 8 to 10 vehicles per carrier. Your vehicle will be picked up at your door or as close as possible, and will be delivered to your door or as close as possible as some residential restrictions apply. Open Transport usually costs less than Enclosed Transport.
Enclosed Transport
Your vehicle will be transported in a completely enclosed trailer, usually 3 to 6 vehicles per carrier, designed to haul classic automobiles or vehicles that should not be exposed to inclement weather. Like Open Transports, your vehicle will be picked up at your door or as close as possible in an Enclosed Trailer, and will be delivered to your door or as close as possible, as some residential restrictions apply. The cost for Enclosed Transport is roughly 33-50% more than Open Transport.
Door to Door
We do not use terminals where vehicles are known to sit for many weeks. We instead hire carriers whose plan it is to ship door to door, or as close as possible. We find that is the fastest and most reliable method for shipping customer vehicles. To learn more about the auto shipping industry please go here.