Auto Transport Quote Calculator
Car Shipping States Quote Calculator
Direct Express Auto Transport provides high quality vehicle shipping services to people transporting their Automobiles, Sport Utility Vehicles (SUV's), Pick-Up Trucks, Passenger Vans and more. We know that your vehicle is important to you, which is why you are asking questions and searching car shipping companies to ship it. So we treat both you and your vehicle with total respect. Tell us what you need and we will do everything we can to match your situation to the right auto shipping service.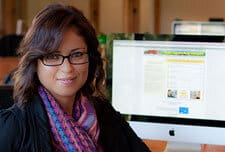 Our car shipping rates calculator and timely service set us apart from the car moving competition. We will try to schedule your vehicle shipment on the right truck to fit your car shipping requirements. That gives you the customer the best possible vehicle transport service at the lowest competitive price.
How Much Does It Cost To Ship A Car?
Answering that question became our mission. It is the reason why the Direct Express Auto Transport quote calculator was created. We took a leap of faith and were the very first to offer free car transport rates and estimates without the customer having to provide any personal information! No other website dared do that. Other auto transport companies were highly critical, but guess what? The idea of free door to door instant auto shipping quotes online was a huge hit! People loved it. Here finally was an auto shipping company that easily shared costs to and from every location and provided insurance. The website visitor could find their type of vehicle on our scroll down list, which factors prices for carriers to pickup and transport a car many hundreds or thousands of miles competitively. It didn't matter whether the customer had a classic car or regular sedan, chances were high he or she could find the right pricing to get their car shipped.
To answer the question, how much does it cost to ship a car, we give you a snapshot of the average yearly price to transport vehicles from San Francisco to Philadelphia. Let's use Ford vehicles for example:
Example Only! Not Our Current Rates:
San Francisco, California to Philadelphia, Pennsylvania (about 3,000 miles)
$1,000 Ford Mustang
$1,100 Ford Freestar Mini-Van
$1,100 Ford Explorer SUV
$1,200 Ford Expedition SUV
$1,300 Ford F-150 Long Bed Pickup Truck
$1,500 Ford F-250 Long Bed Pickup Truck
This is just an example and does not necessarily reflect today's rate. The annual average goes up or down hundreds of dollars depending upon the time of year. Seasonal fluctuations have their effect. The distance, in this case 3,000 miles, also has an effect on price. Obviously the farther the distance, the higher the price. It will cost less per mile, but the travel or driving distance will push the overall delivered price higher. Change the route and distance from between say Boston to Philadelphia, and all those prices vary and are cut by 60%. Notice too the price escalates with the size of the vehicle. Longer vehicles take up more space and squeeze how many can fit on a trailer. Heavier vehicles translate to more energy to transport, i.e. fuel consumption, and the extra expense gets passed on. There's no one size fits all cost to ship a car. There are many factors that come into play, which is why our first of a kind car shipping quote calculator is crucial to getting it right. Experience matters and Direct Express Auto Transport's record of success is unparalleled.
Auto Shipping Quotes In The New England States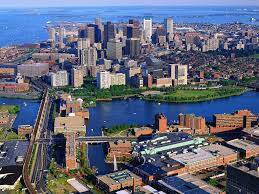 New England consists of six states: Connecticut, Maine, Massachusetts, New Hampshire, Rhode Island and Vermont. It is relatively easy shipping cars in and out of three of those states regardless of the distance. You guessed it, Massachusetts, Rhode Island and Connecticut. Boston is the big hub for auto shippers in New England. Like Rome … seemingly all roads lead to it. Southern New Hampshire, for example, is fine for vehicle shipping because it is a metropolitan extension of Boston. But once an auto transporter ventures north into upper New Hampshire, Vermont and Maine, it becomes increasingly more difficult to ship cars in a timely fashion. So keep all that in mind when using our auto shipping quotes calculator.
Car Shipping Rates Along The Eastern Atlantic Seaboard
Omitting the New England states that also border the Atlantic Ocean, the Eastern Seaboard states are generally considered to be New York, New Jersey, Delaware, Maryland, Virginia, North Carolina, South Carolina, Georgia and Florida. Nearly one third of the country lives in the states bordering the Atlantic, which obviously means a lot of car shipping traffic.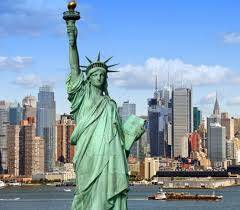 New York is like a tale of two cities. The Big Apple is America's largest city and its positive effect on auto shipping extends into northern New Jersey, southern Connecticut and eastern Pennsylvania. Upstate New York has far more in common with New England, a mixed bag when it comes to vehicle shipping.
When you meet someone from New Jersey you should ask, "Which exit?" and watch for the smile. Almost all of New Jersey is accessible except south of Atlantic City. In Delaware its Wilmington or bust, as south of there is exceedingly difficult for car shippers. In Maryland the DC corridor that runs from Baltimore to Washington is great for auto shipping, but the far western and eastern regions of Maryland (next to Delaware) is very problematic. Southeastern Pennsylvania in the Philadelphia area is fantastic for auto shippers, but venture inland to the central and northern parts of Pennsylvania and it gets dicey quick. Things don't get easier for car shippers until we get to Pittsburgh, and even that great city can be slow, especially in the winter.
Following I-95 straight down and we run into Virginia, which is wonderful for car shippers in the Arlington and Alexandria areas, and okay into Richmond and Norfolk, but it gets slow in the western part of the state near Lynchburg, and southwestern part near nowhere. So be careful there. North Carolina is actually easier for auto transporters from Charlotte to Greensboro to Raleigh-Durham. However, those cute towns hugging the coastline from Elizabeth City to even Wilmington are tough for car shippers. The same holds true in South Carolina from Myrtle Beach to Hilton Head, with the possible exception of Charleston. By far Columbia is the best place for shipping a car in South Carolina. We will discuss Georgia as part of the South, which is the only way they would have it.
Florida Is Number One In Auto Transport Shipments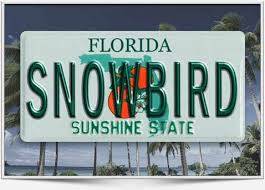 Florida is probably the biggest auto transport state in the country. Every year the snowbirds from the north flock there in the winter, and then return home in the spring. An auto transporter can't go wrong following the I-95 corridor from Jacksonville to Daytona Beach to Orlando to Melbourne to Port St. Lucie to Boca Raton to Fort Lauderdale to Miami. It's all good bro. It is the same thing on the Gulf of Mexico side following I-75 from Tampa to St. Petersburg to Fort Myers to Naples. Shipping cars is a like an easy tropical breeze. Get south of Homestead into the Florida Keys, however, and all bets are off. Shipping a car to Key West is like shipping it to Cuba. Who do you think is passing through? Do yourself and an auto shipper a favor and meet in either Key Largo, or better still, Homestead. Central Florida is also a problem. And northwestern Florida to Tallahassee and the Panhandle is like a different state. It is actually tough to ship a car there. So use those words of wisdom when using our car shipping quotes calculator.
Vehicle Transport Prices In The Southern States
We already discussed Virginia, the Carolinas and Florida as part of the Eastern Atlantic Seaboard. So we omit them here and speak instead of Georgia, Alabama, Mississippi, Louisiana, Arkansas, Tennessee, Kentucky and West Virginia. This is basically Dixie, as they will proudly tell you in the most charming southern accent. If you can't follow a clever metaphor, don't ship your car here. There isn't a thing you say or do that isn't like something else. It'll make a Yankee dizzy trying to keep up.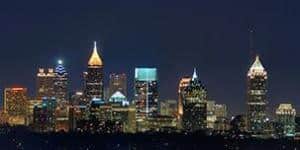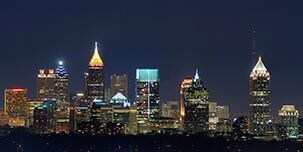 There is no question that Atlanta is the capitol of the South. Every car shipper knows that is ground zero, that he can always find a car in Atlanta to fill an empty space. The rest of Georgia, however, is difficult to ship fast. That largely holds true for the rest of the southern states. The big cities work very well but the rural areas and small towns slow everything down. In Alabama, it is Birmingham that hums and everywhere else is much slower. Almost all of Mississippi is slow, save Jackson, which is only moderately better. In Louisiana, New Orleans is the place to ship a car, but because the Big Easy is at the end of the distribution line it is sometimes also difficult.
Arkansas has Little Rock and little else to speed things along. Tennessee is much easier because of Memphis, Nashville and Knoxville. Kentucky has the triangle of Louisville, Lexington and Covington (Cincinnati), which is by far the best place for vehicle shippers. But get up into the hills in the Blue Grass state and forget about it – you're waiting. West Virginia is the most frustrating state east of the Mississippi River because of the Appalachian Mountains and sparse population. So in the south, dear friends, look for a big city to meet a driver to ship your car quick, or simply be patient. Our vehicle transport rate calculator should help with that.
Car Shipping Costs In The Midwest States
Everybody has their own ideas on which states are included in the Midwest. We think they are Ohio, Michigan, Indiana, Illinois, Missouri, Iowa, Wisconsin and Minnesota. For car shipping companies, the Midwest States are wonderful by and large. So many huge metropolitan cities and scores of medium size towns peppering the region. It is not hard for an auto shipping company to piece a load together in the Midwest. Just look at the big cities packed closely together: Chicago, Detroit, Cleveland, Columbus, Cincinnati, Indianapolis, Saint Louis, Kansas City, Milwaukee and Minneapolis. Only Iowa lacks a city with gravitas. The only big problem areas are the far northern parts of Minnesota, Wisconsin and Michigan. Our car transport rates estimator reflects that reality. By and large, however, we have tremendous good luck shipping vehicles in and out of the Windy City, Chicago!
Vehicle Shipping Rates In The Great Plain States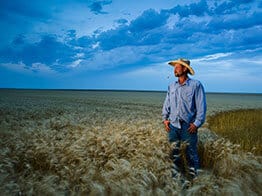 Here again we have our own definition of a region. For us the Great Plain states are Kansas, Oklahoma, Nebraska, South Dakota, North Dakota, Montana and Wyoming. Amazingly, in that entire huge swath of land covering so much of the central United States, only Oklahoma City is a reliable place to ship a car. Isn't that something? You might have some luck in Topeka and Omaha, but don't be surprised if you're waiting there too. For some reason it is much easier shipping a car from the Great Plains than to it. That's probably because it is hard to amalgamate a full load going from other regions to just about anywhere in the Great Plains. It takes awhile and is usually more expensive. Check it out on our vehicle shipping quote calculator. We have to do that to make it worth a driver's time to make the run. In the Great Plains states, get your car to a major interstate and then pray. We shoot straight at Direct Express Auto Transport. It serves no good purpose to sugar coat anything.
Shipping A Car In The Rocky Mountain State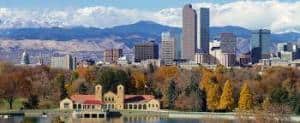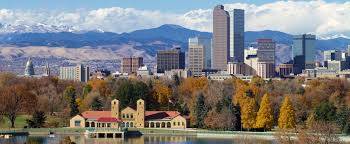 Colorado is synonymous with the Rocky Mountains, which actually run from Canada to New Mexico. But we isolate Colorado in this regard because the Rockies dominate the state. Almost year round an auto transporter can ship in a timely fashion from Colorado. That is only true to Colorado in the warm weather months. Once the snow falls and until it melts, shipping to Colorado is extremely difficult. That reality is reflected in our car shipping rates calculator.
Car Transport Rates In The Southwestern States
We consider the southwestern states to be Texas, New Mexico and Arizona. Okay – probably Texas should be all by itself. We get that. Texas is really two very different states. The eastern part that includes Dallas, Fort Worth, Austin, San Antonio and Houston is where most of the population resides and therefore most auto transport shipments. Dallas is one of the four easiest places to ship a vehicle, the others being Los Angeles, Chicago and Atlanta.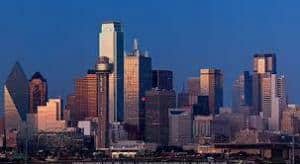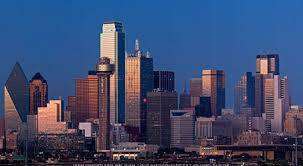 We love Dallas vehicle transports! Lots of success there. The other east Texas towns are good too, though Houston at the end of the distribution line sometimes can be frustrating despite its huge size. The western part of Texas and along the Mexican border is so spread out that it becomes very difficult for auto transport companies to get things done fast.
New Mexico has only one reliable place for auto shipping and that's Albuquerque. No other place can be counted on, including Santa Fe. So if you are shipping to or from New Mexico, plan on it taking a long time or hustle your car to Albuquerque to speed things up. Arizona is very much like New Mexico in that respect, but Phoenix and to a lesser degree Tucson, make car shipping there a whole lot easier. Phoenix is wonderful for our industry. Flagstaff less so, much like Santa Fe, you would think cars would ship quicker than they do? Remember, everything we are saying here applies to all auto transport companies, not just us. We are telling you like it is and counting on you to respect our honesty. Cars are being shipped to and from everywhere. The question is how quickly? We want you the customer to have a realistic approach and plan smart. Use our auto transport quotes calculator to see the difference.
Car Shipping Quotes In California and Western States
California is home to nearly 1 out of every 8 Americans! If it were its own country, California's economy would rank in the top 10 worldwide. Wow! So no surprise that California is bustling with car shippers. The Los Angeles basin is a fantastic place to ship a car. It is so good that there sometimes might be little reason for a car shipper to venture elsewhere without proper incentive.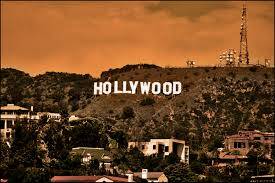 San Diego is good but not great because it is at the end of the distribution line. Once over The Grapevine, as they call it, which is over the San Gabriel Mountains, all of a sudden it turns to desert. Things get tough in the desert even for towns like Bakersfield and Fresno. The Sierra Nevada Mountain range is hard too for auto shippers. The San Francisco Bay Area, which includes Oakland, San Jose and even Sacramento, is wonderful again for car shipping companies. Santa Cruz and Monterey are actually touch-and-go. It happens, but not as fast as you would hope. North of Sacramento however, auto shipments slow to a crawl. Only shipments heading in a north-south direction along I-5 move fast. So if you are using our car shipping quote calculator, you will see that rates are best in the Los Angeles Basin and San Francisco Bay areas.
In Nevada, obviously Las Vegas is a very popular destination for car shipping companies. Everywhere else in Nevada is slower than molasses in July, including Reno. The same holds true for Utah, where things go very well in Salt Lake City, except in the winter, but for the rest of the state a customer sits and waits for a car shipper. There is not much anyone can do about that.
Auto Shipping Cost In The Pacific Northwest States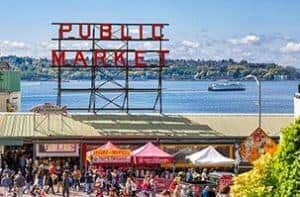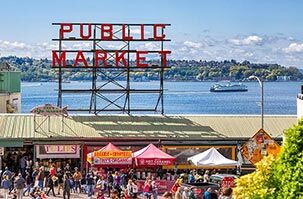 The Pacific Northwest includes Washington, Oregon and Idaho. It is a huge chunk of territory with only two reliable cities for auto shippers to drive, Seattle and Portland. Boise works fairly well if shipping a car in the western region, but otherwise it is not big enough to attract fast service from the eastern half of the country. Shipping a vehicle from Seattle or Portland usually goes lightning fast almost year round. However, shipping to Seattle or Portland is much slower from anywhere except the Pacific seaboard. The north to south run from Seattle along I-5 through Vancouver, Portland, Eugene, Redding, Sacramento, Bakersfield, Los Angeles and San Diego is great! But try shipping a car to Seattle or Portland and it goes much slower. The rest of Washington and Oregon is very much like Idaho when it comes to auto shipping … it is extremely tough. So pick your poison as it were. And here's another word of caution. We have noticed a lot of people wanting to ship their cars to the Canadian border in Blaine, Washington, but that turns out to be harder than expected. Most auto transporters don't want to go to Blaine because there's usually nothing coming back, and customs officials can cause delays delivering to the border. Expect to pay more going to Blaine, which can be seen on our auto shipping rates calculator.
Why We Don't Ship To Hawaii and Alaska
The only way to ship a car to Hawaii and Alaska is by boat. Unless shipping a car to Mexico or Canada, a boat is necessary equipment to ship international as well. Our shipping terms are Cash or Money Order upon delivery. The problem with that is that nobody is there at any port to pay our domestic auto transport carrier in cash or money order. And, of course, the ocean shipping service wants their fee upfront. So it's a transaction logistical problem that we simply must steer clear. Based upon which islands you are wanting to ship your car, we advise checking out two Hawaii shippers in particular, Pasha Hawaii and Matson, either of whom have regular schedules to and from the islands. You might find other ocean freight shippers of vehicles to Hawaii and Alaska if you search for a site online.
The Direct Express Auto Transport personal information privacy policy is also very important to our customers. Starting out in 2004, not everybody ordered their auto shipment using our online method, of course, but they did appreciate having a sense for the cost to ship a car. Enough people liked our system and unique approach to choose booking online. Our vehicle transportation process was preferred by thousands of new customers who previously felt trapped by unscrupulous companies. Soon our Direct Express Auto Transport business became one of the largest car shipping brokers in America!
USA State Listing
The pages listed below provide an overview and description of each state in the U.S.A.. Along with each state, we guide our visitor to some of the major cities in each one, and give tips and advice on how best to ship a vehicle.
Thank you very much for visiting Direct Express Auto Transport and we look forward to helping you with your auto transport shipment. All rights reserved.
[ Alabama (AL) ] [ Alaska (AK) ] [ Arizona (AZ) ] [ Arkansas (AR) ] [ Ship Car to California ] [ Colorado (CO) ] [ Connecticut (CT) ] [ Delaware (DE) ] [ Washington D.C. (DC) ] [ Florida (FL) ] [ Georgia (GA) ] [ Idaho (ID) ] [ Illinois (IL) ] [ Indiana (IN) ] [ Iowa (IA) ] [ Kansas (KS) ] [ Kentucky (KY) ] [ Louisiana (LA) ] [ Maine (ME) ] [ Maryland (MD) ] [ Massachusetts (MA) ] [ Michigan (MI) ] [ Minnesota (MN) ] [ Mississippi (MS) ] [ Missouri (MO) ] [ Montana (MT) ] [ Nebraska (NE) ] [ Nevada (NV) ] [ New Hampshire (NH) ] [ New Jersey (NJ) ] [ New Mexico (NM) ] [ New York (NY) ] [ North Carolina (NC) ] [ North Dakota (ND) ] [ Ohio (OH) ] [ Oklahoma (OK) ] [ Oregon (OR) ] [ Pennsylvania (PA) ] [ Rhode Island (RI) ] [ South Carolina (SC) ] [ South Dakota (SD) ] [ Tennessee (TN) ] [ Car Transport to Texas ] [ Utah (UT) ] [ Vermont (VT) ] [ Virginia (VA) ] [ Washington (WA) ] [ West Virginia (WV) ] [ Wisconsin (WI) ] [ Wyoming (WY) ]
Direct Express Auto Transport in the USA!
---
---
US Auto Transport
View Larger Map