We Will Not Dispatch To Golden Star Trucking Llc
In May 2016, our customer reported that "Upon delivery, the carrier claimed that a duffle bag or a garment bag full of clothes in the trunk caused this damage.
The pictures of the windshield taken immediately on delivery are below."
2007 – Toyota – Prius Wagon / Broken Rear Window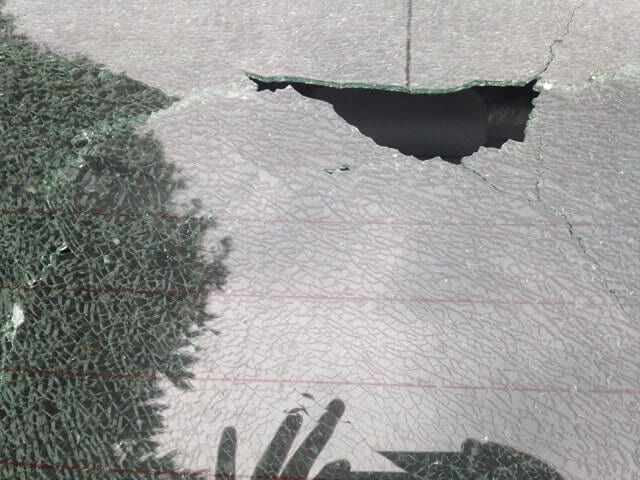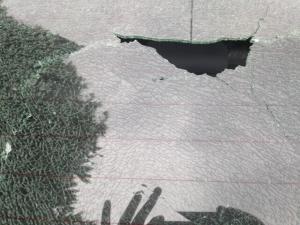 Preposterous, right? A duffel bag did this? We don't think so.
The car transport driver did not provide any paperwork for the customer destination contact, so no damage could be documented. The carrier, Golden Star Trucking Llc, from Philadelphia, Pennsylvania, denies any responsibility and told us they would not refund the customer $300 to pay for the damage. So we refunded the customer's entire deposit to help compensate him.
In our opinion, when an auto shipping carrier runs from something as cut and dry and relatively inexpensive as this, then they sure as heck will run from something more serious. As a result of the Golden Star Trucking Llc, from Philadelphia poor response, we will never dispatch another auto transport load to them.
We are referring here specifically to the vehicle transport company whose contact information is listed as:
Golden Star Trucking Llc

9943 Jeanes st
Philadelphia, PA 19115
Telephone 267-686-2416 or 267-261-7266
Contact: Alex or Mike
Owner/Manager: Faridun Khamrokulov
ICC – MC 918115
Brokers beware of the car shipper Golden Star Trucking Llc..
Customers beware of the auto transporter Golden Star Trucking Llc..