Tips for Transporting Your Vehicle to New York City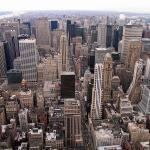 New York City is the largest city in the United States, home to over 8 million residents. If its five boroughs of Queens, Manhattan, Staten Island, the Bronx and Brooklyn were independent cities (as they once were) four of the five would rank in the top 10 largest cities in the U.S. As the largest city with the largest metropolitan area in the U.S., the city of New York is naturally one of the most popular auto transport locations in the United States for customers both entering and leaving the city. However, there are a few things that you need to know about transporting your vehicle to or from New York City before you book your shipment with anyone, as it could affect your experience with your company – especially if you go in expecting one thing but finding out it's going to be something else.
Carriers can't transport into Manhattan. They may be able to move around certain areas of other boroughs, but city ordinance prevents any large trucks like auto shippers from moving along the surface streets. This means that your carrier will most likely have to meet you in a large parking lot near the route that they are traveling on, though they are required to notify you of any changes to your pickup or delivery locations at least 24 hours ahead of time. Your representative will also let you know about any changes that may need to be made prior to the pickup or delivery of your vehicle. New York City is the most popular auto transport location in the U.S., and many carriers run to, from and through the city on a daily basis; it's just exactly where they can go that's going to be the main problem when shipping in or out of the Big Apple.