Tips for Transporting a Car to Cincinnati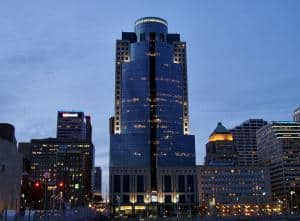 The city of Cincinnati has definitely seen better days, but in the auto transport industry it is still an important part of many carrier's routes and is still considered one of the largest metropolitan areas in the state of Ohio. As such, it is a popular auto transport location not just for carriers but for customers as well; many people move out of (and into) Cincinnati every year, which keeps routes open and allows carriers to run routes that include Cincinnati for cheaper prices, making it easier for everyone involved.
I-75 and I-71 are the two main interstates that run through Cincinnati. They both run north-south, but I-71 connects Cincinnati with northern Kentucky while I-75 connects it with Alabama and I-10. These two routes really help when it comes to finding routes to travel into or out of Cincinnati, as carriers have a variety of different ways they can get into or out of the city and to or from many different cities in the area. Plus, Cincinnati's interstates connect to many others – I-70, for instance, which runs through Dayton (just north of Cincinnati), not to mention I-40, I-20 and I-10, which I-75 connects to all of them. If you're looking to ship a car to or from Cincinnati, fill out our free form or call us today. You can also visit the city's official website for more information.