Tips for Shipping a Vehicle to Dallas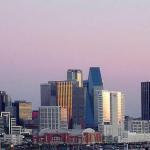 Dallas is one of the largest cities in the state of Texas and a popular auto transport location to boot. Located near Fort Worth, it was originally a sleepy frontier town supported by the local military fort, though after the turn of the 20th century Dallas began to boom thanks to the discovery of oil underneath land owned by the city. Today the city is a major shipping hub and a popular auto transport location within the state of Texas, and many people transport their vehicles to and from Dallas almost every single day. Transporting to Dallas is usually fairly simple as its a fairly large city with an even larger metropolitan area, which means there are a lot of potential customers in the area for carriers to transport cars for.
It really helps that Dallas is situated basically in the middle of the desert. This, in turn, means that the climate is almost always bright enough for carriers to move in or out of the city regardless of the time of year. Carriers don't run well through snowy conditions and look to avoid them if possible. By transporting vehicles along several interstates that run through Texas and other parts of the southern U.S., they avoid the snows of the northern states while still maintaining routes and moving vehicles despite the seasonal slowdown. This makes prices for shipping to Dallas more affordable regardless of the time of year.