Tips for Car Transportation to Boston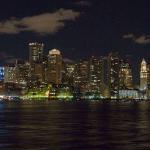 The city of Boston is the largest in the state of Massachusetts and it is absolutely steeped in history. For close to 400 years the city has stood as a beacon of civilization and is considered a world city thanks to its natural harbors, busy airports and popularity as an auto transport location (okay, maybe not that last one, but it is a popular east-coast auto transport destination). Transporting a vehicle to or from the city of Boston is almost achieved via interstate highways, and there are several that carriers will use to get into or out of areas of Boston they can pickup and deliver to. I-90 is perhaps the busiest of the east-west interstates, as it traverses the entire United States from Teaneck, NJ to San Francisco, California, and hits many cities in between.
Going north-south, I-95 is the main interstate carriers will use to move in and out of Boston, and I-95 is an important auto transport corridor that links most major cities along the east coast with each other and providing a ready-made route for carriers to service all those different areas. I-95 originates in Miami and winds north through several major cities including New York, Philadelphia, Baltimore, Richmond, Jacksonville…the list goes on. When transporting from basically anywhere on the east coast up to Boston, most carriers will use I-95 as it is the fastest and cheapest route up the coast. When transporting from the west, I-90 is fairly popular, and most carriers – even ones coming from interstates that aren't I-90 – will either find their way to I-90 or I-95 to get into the city.