Besides a student ID, a car might be the single most helpful thing to have in college. A car makes it easy to get off campus to work a job, run errands, visit friends, or explore a new part of the country. It also makes it a lot easier to head home, regularly or at least around the holidays, if campus is within driving distance. Having a car improves all aspects of college life.
Unfortunately, getting a car from home to school can be a lot harder than expected. If there's long distances between the two, driving might be unfeasible, especially on a tight schedule. In other cases, flying to school makes the most sense, or having parents drive. Maybe the most common scenario is a student arriving at college thinking he won't need a car, then changing his mind later. How do you get the vehicle to campus without inconveniencing mom, dad, or a student who has class? For lots of different reasons, students may have a car sitting in their parents driveway that they wish was on campus instead.
Get it moving with the help of student car shipping. There's no reason students (or parents) have to drive their own vehicle to college. Auto haulers are willing to move vehicles from any part of the continental US to any destination, from major cities to small college towns. College student auto transport is definitely the easiest way to get a car to campus – but for a lot of students it's also the best way.
Ship Your Car To And From School
Shipping a car sounds intimidating to a lot of people. In reality, it's a very simple process from beginning to end. The hardest part is the first step: finding an auto hauler willing and able to get your vehicle from Point A to Point B. Fortunately, Direct Express Auto Transport makes it easy to connect with multiple haulers and pick the one that works best for your budget and schedule.
The more you're willing to pay for shipping, the more control you have over the pickup time. After arranging a time and pickup location, you will meet the auto hauler to hand off the vehicle. Once you sign some forms and turn over your keys, the vehicle hauler takes full responsibility for your car for the duration of the trip.
The vehicle hauler will drop off the car at a prearranged location close to campus that's big enough for a large truck and trailer. You will need to be present to sign some forms, but after a few quick procedures are over, you take possession of your car and start driving as you please. Student car shipping is such a simple process from beginning to end that there's no reason to let a car sit at home when it could enrich the college experience. Whenever you're ready, vehicle haulers are too.
When to Schedule College Student Auto Transport
You want your vehicle to arrive on campus after you arrive, but not so long after that you feel stranded without transportation. The best plan is to start early. Start by reviewing some advice for shipping a car to college. Then, during the summer, start looking into shipping services and scheduling options.
As you will discover, auto haulers won't pick a vehicle up on demand (except for a premium price). You will need to schedule the pickup in advance and may need to be flexible about the pickup date. In general, auto haulers travel 500 miles a day, meaning a journey of 1500 miles will take about three days of driving, plus some additional time (1-2 days) for other pickups and drop-offs.
You have some flexibility in terms of scheduling depending on how much you're willing to pay vehicle haulers for college student car shipping. If you're on a tight schedule, you can pay to make your pickup and drop off a priority. Alternately, you can find surprisingly affordable student car shipping options if you have a larger window of time to work with. There's options for everyone!
Direct Express Auto Transport – Student Auto Transport Made Easy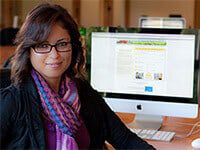 When you need to find an auto hauler headed through your home town and also headed towards your college town, where do you turn? Direct Express Auto Transport. Years ago, we created the first online car shipping quote calculator and revolutionized the car shipping industry in the process. By making it easy for anyone to ship a car, we have helped countless college students get their vehicle to campus the safe, easy, and affordable way. Take some time to learn more about us and why we're a leader in the industry. And please contact us if you have any questions.