Ship Your Car to Seattle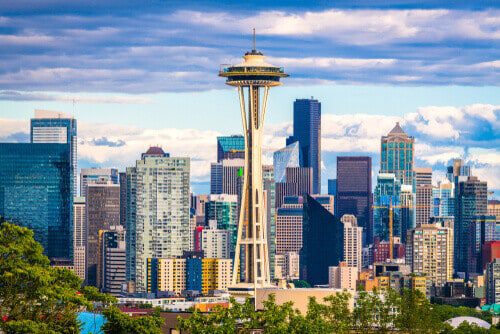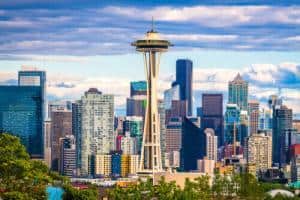 Fun fact: It rains an average of 156 days every year in Seattle, Washington. People get by with umbrellas, and there's a robust transportation system, but most residents will admit that you need a car to reliably keep dry. Not to mention the fact that Seattle is a big, bustling city situated at the center of the picturesque Pacific Northwest. Having a car at your disposal lets you take advantage of all that the city and region have to offer while making your travels more convenient and comfortable along the way.
If you agree that you need a car in Seattle, why not drive your own? With the help of Seattle car shipping companies, you can transport your vehicle from anywhere in the country to anywhere around Seattle. Why wouldn't you drive yourself, you might be wondering. Lots of reasons.
People may ship their vehicles as part of a move to Seattle. In other instances, they've been sent to the city to work for an extended period and want a vehicle that's less expensive and more familiar than a rental. Seattle auto transport is also the best option when you need to send a vehicle to someone in the area but don't want to drive it there yourself. Whether for convenience, comfort, or necessity, vehicle shipping often looks more appealing than any other alternative.
Fortunately, it's more affordable than you expect. It's also easy to arrange a shipment, even the first time. Direct Express Auto Transport helps individuals like you get a car, truck, or van from any location in the lower 48 to Seattle. Don't assume you have to drive yourself – consider Seattle car transport anytime you plan to be driving in or around the city.
Ship Your Car From Seattle
We also help drivers find Seattle car shipping companies that can haul a vehicle to locations outside the metropolitan area or to another state entirely. If you intend to ship your car from Seattle for any reason – vacation, work trip, gift, vehicle exchange, etc – expect to find plenty of haulers willing to take the commission. Seattle was already a bustling port city before it grew into a world-class tech hub. That means there's a robust transportation infrastructure throughout the area, and vehicle haulers flow in and out of the city all the time.
Finding one to pick up your vehicle and take it wherever you need – Oregon, Florida, or anywhere in between – can be daunting. You have to contact multiple Seattle auto transport companies, compare price and schedule options, worry about hiring a reputable hauler, and finalize a shipping arrangement all before whatever deadline you have to ship the vehicle. Instead of scrambling to choose or settling for just any hauler, get free help from us.
Seattle Car Shipping Across Country
Ship a vehicle to or from Seattle, arrange a long or short-haul, make specialized accommodations, compare competitive shipping quotes: Direct Express Auto Transport offers all of this through one simple tool. Use our online car shipping quote calculator by entering when and where you want to ship your vehicle(s). Then compare rates and availability from multiple car transport companies in Seattle or elsewhere. Be sure to explore our blog for more tips and advice about shipping your vehicle, or contact us directly if you have any questions.