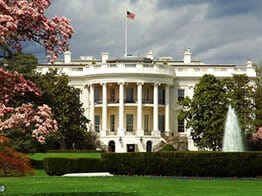 Car Shipping to and from Washington, D.C.
Washington, D.C. is well-known for being the nation's capital, unaffiliated with any state, and filled with politicians and traffic jams. And while those are all true, it's so much more. There's a myriad of reasons 24 million people visit it annually, and more than 5 million people call the metro area home. Whether you're moving to one of the fantastic neighborhoods of D.C., attending one of the prominent universities, or heading there for a vacation, or life is relocating you away from D.C., Direct Express Auto Transport can help you ship your car.
Washington, D.C. Car Transport
If you're heading to Washington for vacation or exploring the new city you're moving to, you may expect to hit a few of the big draws, such as the complex of museums and zoo from the Smithsonian Institution, the National Mall, and the memorials throughout the city. But don't shortchange yourself and miss neighborhoods and all they have to offer. It should be safe again to visit the Capitol Building now that the January 6 insurrectionists have been arrested and in many cases jailed. Shame on those misguided folks and many thanks to Capitol police for protecting our halls of democracy. 
Adams Morgan sits just north of Dupont Circle and is a culturally rich, diverse part that beautifully blends colorful and historic row houses with modern nightlife. Unique dining offerings speak to the incredible international flare of Adams Morgan. And the annual street festival, as well as the spacious Rock Creek Park, mean there are numerous outdoor opportunities, including horseback riding, hiking, biking, golfing, boating, picnicking, and more.
Georgetown sits along the C&O Canal as well as the Potomac River and features a waterfront park with plenty of outdoor activities, world-class shopping, and dining ranging from divine cupcakes to cute waterfront cafes to award-winning fine dining. Cobblestone sidewalks and historic homes still dot the landscape defined by the same-name university older than the city itself. But Georgetown, while proud of its history, doesn't rest on the laurels of the past.
The upper northwest quadrant of D.C. includes Cathedral Heights, Mount Pleasant, and Columbia Heights. The National Cathedral, which took 83 years to complete, is rich with history, reverence, and whimsy. (Did you know there are 112 gargoyles, including one that looks like Darth Vader?) Antiques shopping, farmers markets, exceptional international dining, and live music are just a few more things to enjoy.
While much of  D.C. is easily accessed using mass transit systems, such as buses and the Metro, having a car is a great way to get around the neighborhoods. And if you're heading outside of the Beltway to visit nearby places like Baltimore, MD or Fredericksburg, VA, having your own vehicle previously shipped to you will make traveling a breeze.
Ship Your Car From Washington, D.C.
Vacations end, jobs transfer, and, if you're in politics, terms end. College begins, or life just steers you in a different direction. Whatever the reason, you may also need your car shipped out of D.C. to one of the lower 48. With The Beltway (I-495), I-95, and other highways and routes such as 29, 1, and 50, as well as D.C.'s proximity to other major cities means auto carriers frequent this powerful city.
Transporting your vehicle while you relax in comfort and ease of flying or other methods of moving may be the right choice for you. And Direct Express Auto Transport wants to make it easy to arrange auto shipping from Washington D.C. Using our industry-first (and still the best) quote calculator, you'll know exactly what it will cost for car shipping into or out of Washington, D.C. without having to provide personal information.
Still need more information? No problem. Check out our blog for great tips and suggestions as you plan your vehicle transport. And when you're ready, we make it easy to book either online or with our exceptional customer service team. Call us at 800-600-3750.
Washington, D.C. Auto Transport
View Larger Map