Norfolk, VA Car Shipping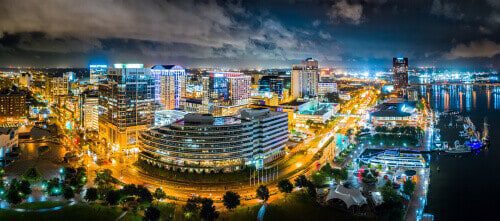 What are your options when you need to get a vehicle from Norfolk, VA to anywhere else in the lower 48 states? You could drive it yourself, but that's time consuming, inconvenient, and impossible for some people. You could also hire a driver, but good luck finding someone you can trust for a reasonable rate. There's also a third option: car shipping from Norfolk, VA to wherever you want your vehicle to land.
It works like this: You find a car hauler headed through Norfolk on his way towards your final destination. You meet that hauler somewhere close to your location in East Ghent, Edgewater, Park Place, or any other neighborhood around Norfolk. The hauler will then load your car, truck, van, or SUV onto the back of a vehicle trailer (like the ones you've seen on the highway) and that's the end of your obligation. As long as you or someone you trust is at the destination to receive the vehicle, you're all set.
Auto transport from Norfolk, VA saves you time, stress, and even money in some cases. It might not always be the best option – but it works to your advantage more often than you might expect. The next time you need to get a car from Downtown, Colonial Place, or anywhere in the greater Norfolk area, give auto transport strong consideration – you won't regret skipping the drive.
Car Transport to Norfolk, VA
Maybe you need to go in the opposite direction and you're seeking car shipping to Norfolk, VA starting from elsewhere in the United States. The benefits are just the same, and with the right vehicle shipping partner, the process is just as easy.
Maybe you're moving to the Norfolk area and have more vehicles than you have drivers; Perhaps your son or daughter is going to college in Virginia and suddenly realizes they need their car from home; You might have decided to give an unneeded auto to a friend or family member or sold it to a buyer you found online. These are all great times to consider car transport to Norfolk.
But you don't need a specific reason. If you ever want to avoid a long drive and hours (or days) spent on the highway, let a vehicle hauler handle it. You accomplish exactly what you intended – getting your vehicle to Norfolk – but with far more freedom and flexibility that you would have otherwise.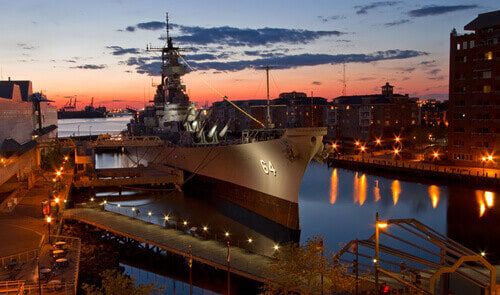 Direct Express Auto Transport – Easy Car Shipping for Norfolk VA
Whether you're starting in Norfolk, VA or ending there, Direct Express Auto Transport can help you seamlessly set up your shipment. Take advantage of our car shipping quote calculator to get a list of haulers able to transport your vehicle, along with their rates and availability. We vet all the drivers we work with for safety and dependability, so pick whichever one works for your budget and schedule knowing your car is in good hands.
If you want more information about auto shipping, explore our blog for in-depth insights written by our shipping experts. Or reach out directly with your questions – please contact us at your convenience.