Virginia Car Transport Made Easy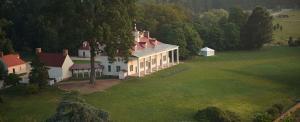 Virginia car transport is made easier because the state is the 12th most populous with nearly 8.4 million people, according to 2015 U.S. Census figures. Approximately one in forty Americans are Virginians. As such, Virginia is one of the most active states for auto transport companies in the country.
Virginia is bordered to the north by Maryland and Washington D.C., to the west by Kentucky and West Virginia, to the south by North Carolina and Tennessee, and to the east by the Atlantic Ocean. Our Virginia car transport quote calculator automatically generates fast rates shipping anywhere.
There is an east-west element to auto shipping rates in Virginia. The I-95 corridor runs from the North Carolina border straight up to Washington D.C.. Much of the population is along I-95, including Richmond, Fredericksburg, Alexandria, Arlington. In the southeast part of the state are the most populous cities of Virginia Beach, Norfolk, Newport News, Hampton and Chesapeake. It is easier to ship a car to the eastern side of Virginia than it is the western side.
Car Moving To Virginia
On the western side of Virginia runs I-81 in a SW-NE direction. I-81 hugs the eastern side of the Appalachian Mountains, and is far more rural than its neighbors to the east. Those fine Virginia country towns include Roanoke, Blacksburg, Lynchburg, Harrisonburg and Charlottesville. I-77 slices through the southwestern corner of Virginia from West Virginia to North Carolina.
I-64 does kind of a weird thing farther to the north as it scoots across the Appalachian Mountains from West Virginia and dives into I-81, where it then joins for quite a spell north until it shoots off again to the east straight through Richmond on its way to Chesapeake Bay where it ends. I-85 makes a short appearance from the North Carolina border until it abruptly ends a short while later in Petersburg and I-95.
And finally, I-66 does something similar in the northern part of Virginia by branching from I-81 to I-95 in the greater Washington D.C. metropolitan area of Virginia. Our Virginia car transport rates calculator factors all of the interstate and state highways, and the proximity to them of the larger cities and towns, to generate an accurate and competitive quote to ship your vehicle. We do it best.
Ship Your Car To Virginia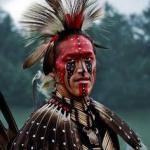 The Algonquian Indian tribes inhabited Virginia thousands of years before European settlers arrived in 1607 to form the Jamestown Colony. The relationship between Chief Powhatan's tribes and the Jamestown settlers was a mixed bag. It started off well but digressed quickly when the Indians began to understand the white man's true motivations. At the same time, the Europeans began bringing servants from Africa to Virginia. Soon 80% of the population were indentured servants, who often felt common cause with the Indians. Sorting all that out took centuries of blood, sweat and tears.
Did you know Virginia has produced the most American presidents? Check it out here. They include: George Washington, Thomas Jefferson, James Madison, James Monroe, William Henry Harrison, John Tyler, Zachery Taylor and Woodrow Wilson. An impressive list not only in number, but stature as well. Washington, Jefferson and Madison were founding fathers and great presidents. Monroe propelled the country further into greatness with his Doctrine warning Europe stay away from the Americas, north and south. Wilson's post-WWI idea for a League of Nations ultimately turned into the United Nations after WWII.
Virginia's Long History Of Leadership
There must have been something in the water because no other state comes as close to Virginia regarding presidential leadership. We rather like President John F. Kennedy's quip when he spoke to a group of 1962 Nobel Prize winners in the White House. Kennedy said, "I think that this is the most extraordinary collection of talent, of human knowledge, that has ever been gathered together at the White House, with the possible exception of when Thomas Jefferson dined alone." We are also impressed with everything about George Washington, who did not want to be a king and showed America how to peacefully transfer power. Thank you George!
Richmond, Virginia was the capital of the Rebel South during the Civil War. It was from there that General Robert E. Lee commanded his Rebel troops. It's hard to fathom now that nearly 700,000 men died in the Civil War. The casualties were nearly equal between North and South. Unbelievable carnage. So very sad. All it did was delay the inevitable, which is to recognize that we are all brothers and sisters in the eyes of God. Lincoln kept the Union together but look at the cost. Regardless, General Lee of Virginia is widely regarded as one of the greatest military minds the country has ever produced.
Today Virginia is a hub for technology companies and produces the most computer chips in America. Once a bedrock solid southern state, it has become very diverse in the past few decades. Virginia is one of the best run state governments in the country and is doing so much, so right. We like to think of ourselves that way when it comes to car shipping. Direct Express Auto Transport does everything right and puts you the customer in the best possible position to successfully transport your car from or to Virginia. You can visit Direct Express Auto Transport to fill out a simple form and get a free car shipping quote. We make it easy to book your vehicle shipment online.
Virginia Auto Transport
View Larger Map