Virginia Auto Transport Made Easy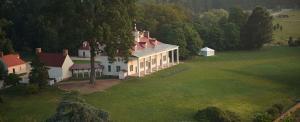 Virginia may be for lovers, but it's also for drivers. Bustling cities, historical sites, and natural wonders make Virginia an ideal state to take a road trip. Travelers will have no trouble finding exciting and unexpected things to do, but they might encounter an obstacle much bigger than making an itinerary – Virginia Auto Transport.
There are numerous reasons someone might want to have their own vehicle in Virginia but might not want to drive there themselves. For instance, it's faster, cheaper, and a lot more convenient to rely on car transport service to Virginia to haul the vehicle while you fly to your destination in a couple of hours. You probably feel more comfortable driving your own vehicle too, not to mention what you save compared to renting a car. Or maybe you're sending a vehicle to someone in Virginia and don't want to arrange a round trip. The point is, auto transport to Virginia often makes more sense – on a practical and personal level – than any of the alternatives. But how do you arrange a shipment?
That's where Direct Express Auto Transport comes in. We can connect you with multiple vehicle haulers offering car transport services to Virginia. Then you pick one that fits your budget and schedule. If Virginia auto transport seems complicated, risky, or expensive, count on us to make it accessible for all.
Ship Your Car From Virginia
Car shipping in Virginia goes in both directions. If you live in a high-population area or close to a major highway, you will have no problem finding car shipping companies in Virginia willing to haul your vehicle to anywhere in the continental US. It may take a little longer to arrange a pickup if you live in a more rural area, but it's still certainly possible. And no matter where you live, you gain a lot by shipping instead of driving your vehicle.
Here's just one common example. Someone in Virginia plans to spend an extended amount of time elsewhere, let's say Washington State. They don't want to drive across the country, but they don't want to rent a vehicle or rely on public transport either. Virginia auto transport offers a third option: let a professional handle the long drive and pick up your own car, truck, van, or exotic vehicle someplace convenient in Washington State.
People assume that vehicle haulers only work for car dealerships or hardcore auto enthusiasts. In fact, many of the vehicles you see loaded on trucks rolling down the highway belong to normal people. Those people are going on vacations, extended work assignments, moving, sending a vehicle to a kid at college – all instances where it's nice to have a vehicle but daunting to get it from Point A to Point B. That's why so many people from all parts of Virginia choose to ship their vehicle.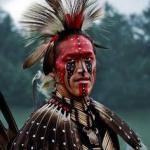 The Algonquian Indian tribes inhabited Virginia thousands of years before European settlers arrived in 1607 to form the Jamestown Colony. The relationship between Chief Powhatan's tribes and the Jamestown settlers was a mixed bag. It started off well but digressed quickly when the Indians began to understand the white man's true motivations. At the same time, the Europeans began bringing servants from Africa to Virginia. Soon 80% of the population were indentured servants, who often felt common cause with the Indians. Sorting all that out took centuries of blood, sweat and tears.
Did you know Virginia has produced the most American presidents?  They include George Washington, Thomas Jefferson, James Madison, James Monroe, William Henry Harrison, John Tyler, Zachery Taylor, and Woodrow Wilson. An impressive list not only in number but stature as well. Washington, Jefferson, and Madison were founding fathers and great presidents. Monroe propelled the country further into greatness with his Doctrine warning Europe to stay away from the Americas, north, and south. Wilson's post-WWI idea for a League of Nations ultimately turned into the United Nations after WWII.
Virginia's Long History Of Leadership
There must have been something in the water because no other state comes as close to Virginia regarding presidential leadership. We rather like President John F. Kennedy's quip when he spoke to a group of 1962 Nobel Prize winners in the White House. Kennedy said, "I think that this is the most extraordinary collection of talent, of human knowledge, that has ever been gathered together at the White House, with the possible exception of when Thomas Jefferson dined alone." We are also impressed with everything about George Washington, who did not want to be a king and showed America how to peacefully transfer power. Thank you, George!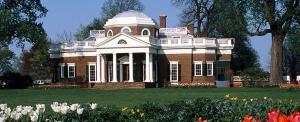 Richmond, Virginia was the capital of the Rebel South during the Civil War. It was from there that General Robert E. Lee commanded his Rebel troops. It's hard to fathom now that nearly 700,000 men died in the Civil War. The casualties were nearly equal between North and South. Unbelievable carnage. So very sad. All it did was delay the inevitable, which is to recognize that we are all brothers and sisters in the eyes of God. Lincoln kept the Union together but look at the cost. Regardless, General Lee of Virginia is widely regarded as one of the greatest military minds the country has ever produced.
Today Virginia is a hub for technology companies and produces the most computer chips in America. Once a bedrock solid southern state, it has become very diverse in the past few decades. Virginia is one of the best-run state governments in the country and is doing so much, so right. We like to think of ourselves that way when it comes to car shipping. Direct Express Auto Transport does everything right and puts you in the best possible position to successfully transport your car from or to Virginia. 
Direct Express Auto Transport – For Virginia Auto Transport
Instead of trying to find auto transport companies in Virginia or another state, let Direct Express Auto Transport do the work for you. Use our car shipping quote calculator to instantly explore your options. You can also learn more about car shipping by reading our blog, and more about our company. If you have questions about quotes, shipping, or anything related to car transport services for Virginia, please contact us.
Virginia Auto Transport
View Larger Map