Salt Lake City, Utah Car Shipping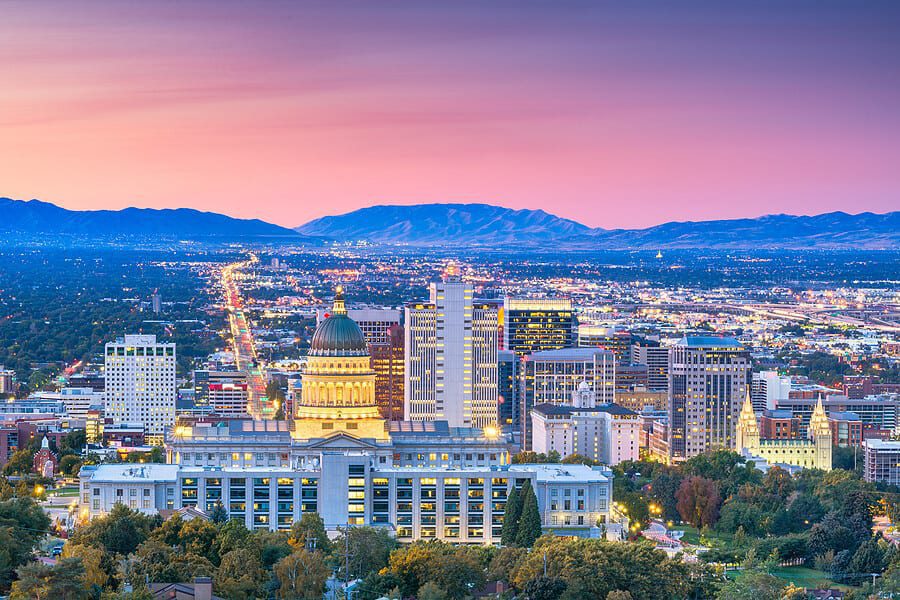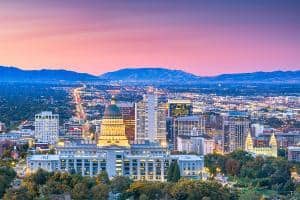 Salt Lake City (SLC) may be the capital of Utah, and it is so much more. It's an Olympic site, the most populated city in the state, home to rich history and culture, and close to one of the most prestigious independent film festivals. It's got everything for the year-round outdoor lover and is convenient for transporting cars into and out of the city in every cardinal direction. Sitting at the intersection of north-south running I-15 and east-west bound I-80 aren't the only transportation perks. Other interstates, highways, and routes make getting to and from SLC a pretty easy feat. Plus, the entire city is laid out very neatly in a grid, making navigation and car transport a breeze.
Auto Shipping to Salt Lake City
This diverse and welcoming community is home to the rich legacy of Bringham Young and the Latter-Day Saints. And while the Temple Square layout was the ground from which the city's grid blossomed, the religious history and sacred sites of the Mormons tell only part of the story. Salt Lake City is a year-round outdoor playground. Hiking, mountain biking, water activities, and Olympic-caliber winter slopes are just a few of the reasons to visit the greater SLC area.
Hop in your conveniently-shipped car and drive about 80 miles north to the unexpected town of Logan. Explore caves, go skiing or snowmobiling, enjoy the opera, embark on a foodie tour, or check out the animals at the Zootah.
Almost in the middle between Logan and Salt Lake City, you'll encounter Ogden on I-15. Ogden is an idyllic place to visit, call home, or attend college at Weber State University. Teeming with outdoor activities from fishing to kayaking, from cross-country skiing to monster slopes, from mountain biking to hiking, there is plenty to do. Job opportunities and families thrive in this city, close enough to the metropolis should you want it, but with enough unique dining, arts, culture, and nightlife options that you don't have to head to SLC.
Further south of SLC, Provo sits along beautiful Utah Lake and is home to BYU, one of the largest private universities in the nation. Provo also boasts waterfalls, hot springs, hang gliding, hot air balloon rides, exceptional restaurants, and shopping, in addition to other popular Utah outdoor activities.
Park City, UT is another nearby destination, exceptional for living, working, vacationing, and playing. Home to some of the winter Olympic events as well as the site of the beloved Sundance Film Festival, Park City has so much to offer. Whether you're a foodie, an adrenaline junkie, or an art aficionado, Park City is your kind of town.
If you're visiting, preparing for college, or making a major move to the Salt Lake City area, Direct Express Auto Transport's quote calculator makes it easy to understand exactly what it will cost to ship your car. We get you an official quote, not just an estimate, in just a few clicks of a button.
Car Shipping from Salt Lake City
As much as you have enjoyed your time in SLC, sometimes life takes you in another direction. If you need to head back home after vacationing in or around Salt Lake City, moving to one of the other lower 48, or have sold a vehicle to a buyer in another part of the state or country, Direct Express Auto Transport can help transport your car from Salt Lake City with ease. Easily book your car transport from Salt Lake City online, and rest assured the auto carrier you've booked with is insured and has been well-vetted by Direct Express Auto Transport.
Still have questions? No worries. We have a stellar customer service team ready to help. Just call 800-600-3750. Remember to check out our frequently updated blog for information and ideas regarding auto shipping.