Car Shipping San Antonio, TX
The city of San Antonio is the second-largest city in the state of Texas. Home to nearly 1.5 million people, it's filled with places to see, things to do, and freeways to travel. It's an exciting place to live, but it's not for everyone. Whether you're moving into San Antonio or saying goodbye to the city, you'll want to have your car with you. But what you'll want to avoid is driving your car across the country to your new home. This takes a major toll on your vehicle, to say nothing of the time it will take you. Save time, headache, and potential car repairs by searching "car shipping San Antonio" and having your car shipped to your final destination. For the best car transport San Antonio has to offer, look no further than our team here at Direct Express Auto Transport. Fast, reliable, and responsive, we're a ride for your ride — no matter which way you're traveling.
Ship Your Car to San Antonio
Like most cities in Texas, San Antonio is big. (In fact, as the second-largest city in the state, it's big even by Texas standards.) Covered with cool neighborhoods and places to work and shop, San Antonio is most certainly a driving city. If you're moving there, you'll definitely want a car. Bring your current vehicle along with you, without the hassle of a cross-country roadtrip — ship it with our team at Direct Express Auto Transport. With an expansive network of nationwide shipping trucks, plus cutting-edge logistics that cut down transit times, we proudly ship to San Antonio from anywhere in the lower 48 states. Affordably-priced and always on-call to address your needs, we deliver the best car shipping San Antonio has to offer.
Ship Your Car from San Antonio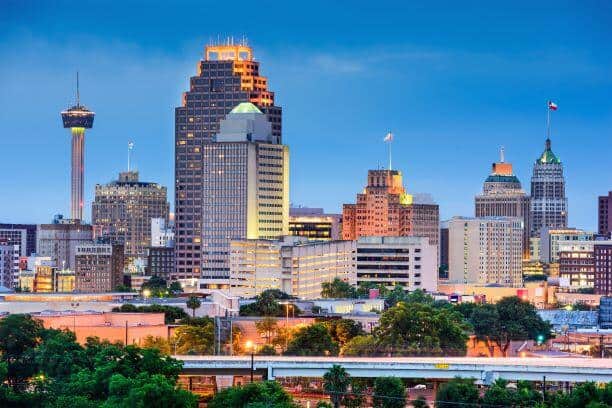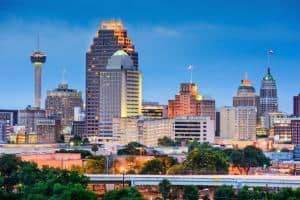 Saying goodbye to San Antonio in search of cooler climates or smaller surrounds? Start off on the right foot by bringing your car. No matter where you're moving, having a car with you can help you stay mobile and transition seamlessly into the next phase of your life. To ensure that you hit the ground driving, it's best to ship your car to your destination to avoid wear and tear. (You'll also save yourself a whole lot of time and driving stress.) As you search for car transport, San Antonio will likely present you with several options. Stick with one that's fast, safe, affordable, and highly-reviewed. Stick with our team here at Direct Express Auto Transport. Not only do we hit the mark on all of the above categories, but we also offer both uncovered and covered shipping options to suit any car owner's needs.
Car Shipping Quotes San Antonio, TX
When it comes to car transport, San Antonio TX has choices to spare. Make the right choice by partnering with our team here at Direct Express Auto Transport. Our commitment to excellent car shipping service has earned us a 5-star rating on Trustpilot, plus thousands of satisfied customers in San Antonio and beyond. Want to see that service in action? Contact us to speak with a member of our team and have your questions answered. You can also visit our team page to learn more about our business and car shipping in general.
Ready to ship with us? Our fast and easy Online Quote Calculator is the place to start. All you need to do is enter a few pieces of information about your destination city, your departure city, and your car. In seconds,  you will be provided with an accurate, affordable, and 100%-transparent quote. From there, you can schedule and book with our team. It's that simple.