Ship Your Car To Houston
A hub in southeastern Texas, Houston is home to over 2 million people (and rising). In Texas, "bigger and better" is the law of the land, which means urban centers like Houston are relatively spread out. If you're moving to Houston, you'll need a car. Take care of your very first and biggest commute — your cross-country move — without putting extra wear and tear on your vehicle. Ship it with our team here at Direct Express Auto Transport. Of the many car transport companies Houston has to offer, no one delivers that same level of service as our professionals. No matter where you're moving from, our industry-leading logistics and time-tested experience will help you get to Houston as efficiently and affordably as possible. If you've been searching "car transport Houston," you've found the right solution here.
Ship Your Car from Houston
Heading out of Houston? Take your car with you, and take the hassle out of moving it by investing in car shipping for your relocation. When it comes to car shipping, Houston TX has choices to spare. However, not all of these choices offer the same level of service, and none compare to our professional team here at Direct Express Auto Transport. Proudly offering efficient and affordable shipping to each of the contiguous United States, we take the hassle out of Houston car shipping. To meet your needs, we offer both covered and uncovered shipping options, plus an Online Quote Calculator to help you secure an accurate quote in seconds. Learn more below, and head out of Houston without the headache by partnering with our team.
Car Shipping Quotes Houston, TX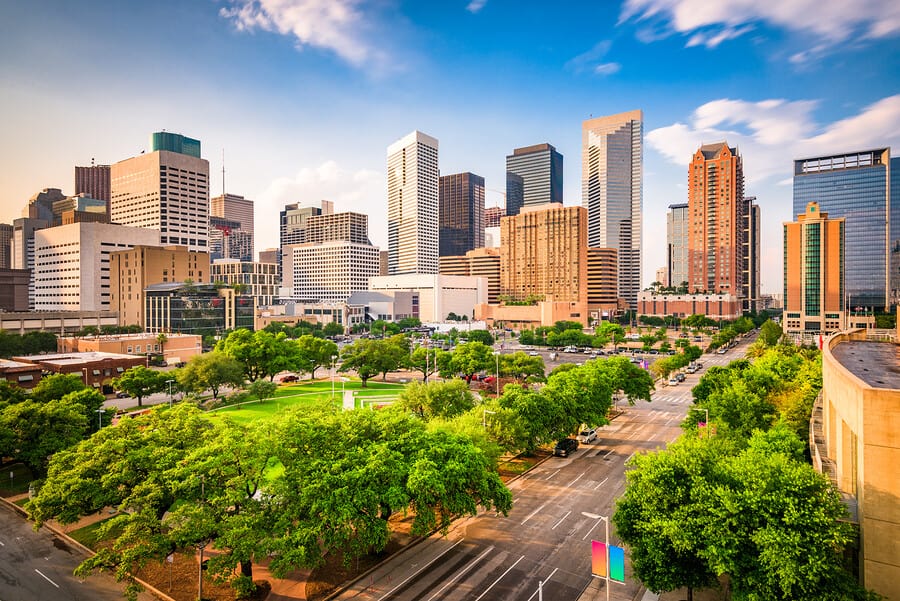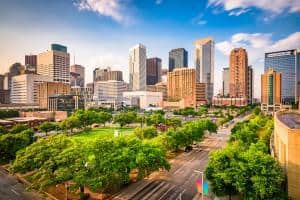 Whether you're moving to Houston or leaving Houston, you need a quality car shipping service you can count on to transport your car safely and efficiently without costing you an arm and a leg. Search "car shipping Houston" and you'll find a sea of companies. Ours here at Direct Express Auto Transport stands out for many reasons. The first reason is our Online Quote Calculator, which we developed nearly two decades ago, long before any other car shipping company had one. Simply enter in a few pieces of information about your car, your departure city, and your destination, and you will get a quote in seconds. If that isn't reason enough to choose our team, our affordable rates will make your choice easy.
The Best Car Transport Houston Has to Offer
Here at Direct Express Auto Transport, we're committed to top-quality car shipping — plain and simple. Of the many car shipping companies Houston has to offer, we go the extra mile and further. Our affordable rates and lightning-fast shipping times are made possible by our cutting-edge logistics infrastructure and our decades of experience. Safety is ensured with the industry's finest fleets that have both covered and uncovered shipping trucks. This unwavering commitment to quality has earned us an excellent 5-star rating on Trustpilot after hundreds of reviews. If you're shipping your car to or from Houston, we have you covered.
Want to learn more about car shipping in Houston and beyond? We're here to help. Visit our blog for valuable car shipping resources, or contact us directly to have your car shipping questions answered. Ready to ship with our team? Use our Online Quote Calculator to secure a quote and start the process today!