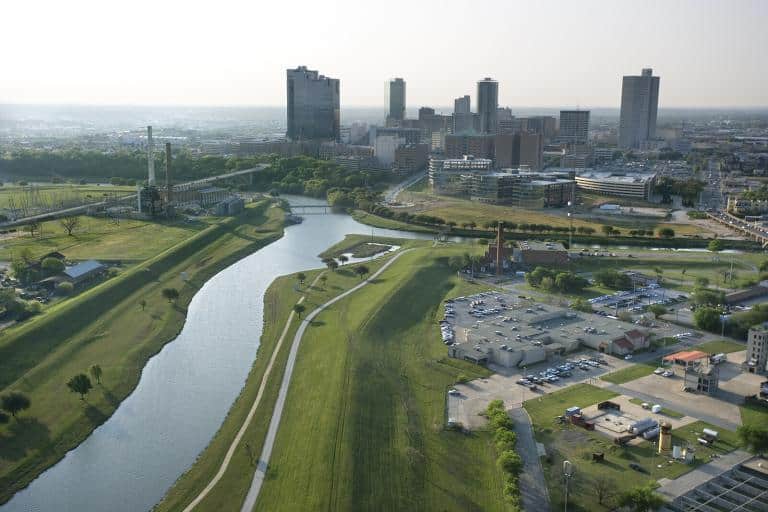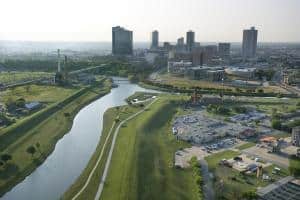 Because of the international airport name, it's easy to assume Fort Worth, TX is just a suburb of Dallas, located half an hour east on I-30. And yes, the Dallas-Fort Worth metropolitan area has over 7 million people in the region. But as the 13th largest city in the nation with a population of almost 1 million people by itself, Fort Worth can certainly stand on its own. And the culture and vibe there is one of a kind.
Fort Worth is easy to get in and out of, especially compared to Dallas. And it still has an amazing infrastructure, making it an ideal place for car transportation. Interstate 30 runs through the heart of Fort Worth and stretches all the way from Duluth, MN down to the Mexican border town of Laredo, TX, almost spanning the length of the country from Canada to Mexico. With the I-820 loop encircling the city, I-20 running along the southern part of the city, and numerous other routes and highways traveling through Fort Worth, it's easy to see why it's an excellent option for shipping your car.
Car Shipping to Fort Worth
While this vibrant Texas community is home to a variety of cultural draws and multinational corporations, it never shies away from its Old West and cowboy identity. In fact, you can still catch a weekly rodeo at the Stockyards. The downtown area offers everything you could ever want, from posh apartments to world-class restaurants and shopping. Fort Worth also has fantastic options for outdoor activities. With more than 200 sunny days per year, it's always a great time to explore the parks around Wedgwood or one of the outdoor festivals held throughout the year.
Eastside, along US-287, is home to Texas Wesleyan University. This highway makes shipping your child's car to the school relatively easy. Or maybe your scholar is attending the crosstown rival of Texas Christian or one of the numerous other institutes of higher learning located in Fort Worth. No matter which school you're shipping to, Direct Express Auto Transport can help get it there.
Car Shipping from Fort Worth
If the semester is over, you'll need to ship the vehicle back home. And there could be other reasons for life to draw you away from this rich and diverse city. Whether you came for vacation, to escape a cold winter in the north, or a job opportunity leads you away from your Far North neighborhood, shipping your vehicle to another of the lower 48 states is a breeze with Direct Express.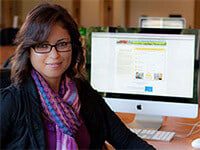 Not sure where to start? Try the online calculator. It'll give you an exact quote without you even having to provide any personal information. After all, it's hard to plan the best way to move your vehicle if you don't know how much the options cost. And once you do decide to book with us, it's easy to order your transport online, or call 800-600-3750. You can talk to one of the great service representatives and get all your questions answered. When you're ready to book, they can do that for you as well.