Car Shipping to and from El Paso, Texas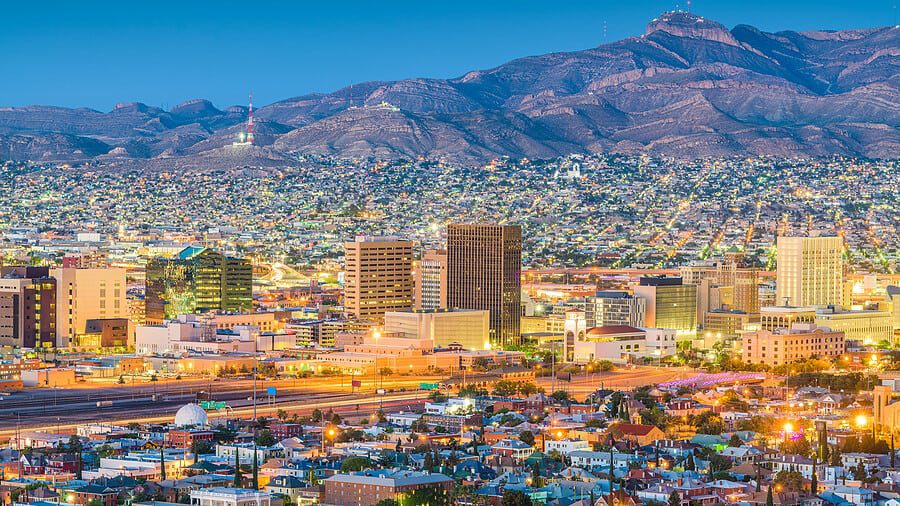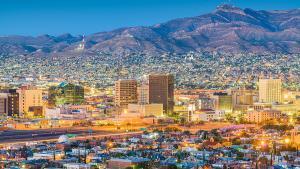 You don't get much bigger than Texas—unless you're Alaska. Because of its massive size and population, there are fantastically unique cultures all across the state, including the border town of El Paso in West Texas. Fortunately, if you're shipping your car to or from El Paso, major interstates and highways all crisscross the metro area. Interstates 10 and 110, and routes 54, 62, 85, and 180 provide lots of options in every direction to transport your car into or out of El Paso.
Car Transport to El Paso, TX
El Paso, TX is a fascinating city that sits just across the Rio Grande river from Juarez, Mexico, a densely populated city in Chihuahua. (Literally, they're 2 miles apart.) And just 45 miles north is Las Cruces, NM. This makes for an incredibly unique international metropolis of two countries and three states between the two. It also creates a vibe and culture even the rest of the Lone Star State can't touch.
There are numerous places to visit or reasons to choose El Paso as your place to call home. And whether you are wintering there, enjoying your vacation, or relocating to El Paso, you need your vehicle to access it all.
Northwest El Paso has beautiful desert and mountain scenery in the Franklin Mountains. It's perfect for hiking, mountain biking, birdwatching, and even rock climbing. The sunrises and sunsets in these high-desert mountains with their 100+ mile views from the peaks are beyond spectacular.
East El Paso, the fastest-growing part of town, currently has more than 150,000 residents and includes neighborhoods like Album Park and Cielo Vista. Seated just north of I-10, along route 62, and incredibly close to the airport, El Paso is a great place to ship your car while you fly in to enjoy all the food and culture found here.
Whether enlisted or supporting civilian roles, the military plays a significant role in the El Paso economy. Home to Fort Bliss, Biggs Army Airfield, and William Beaumont Army Medical Center, the military provides numerous job opportunities that may draw you to the El Paso region.
If you want to get a quote on shipping your vehicle to El Paso for work because the military calls you here or to play in the mountains, Direct Express Auto Transport's industry standard-setting free shipping calculator is easy to use with no obligation. 
Auto Shipping from El Paso TX
If you need to head back home after vacationing in El Paso, you're sending a child off to college, moving to one of the lower 48, or have sold a vehicle to a buyer in another part of the state or country, we can help transport your car out of El Paso with ease. You can book your transport online, and rest assured the auto carrier you've booked with is trusted, insured, and has been well-vetted by Direct Express Auto Transport.
Still have questions? No worries. We have a stellar customer service team ready to help. Just call 800-600-3750 or check out our frequently updated blog for information and ideas regarding auto shipping in Texas and beyond.