South Carolina Auto Transport Made Easy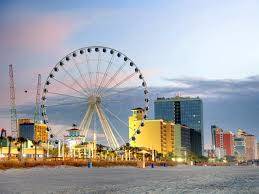 South Carolina is in the southeastern part of the United States. It is bordered by North Carolina to the north, and Georgia to the west and south. South Carolina is the 24th most populous state with almost 5,000,000 people. It has a subtropical climate, hot and humid in the summer, mild in the winter. South Carolina auto transport companies generally have few impediments year round.
To the east is the Atlantic Ocean and beautiful sandy white beaches. Columbia, South Carolina is the state capital and largest city, and is located smack dab in the middle of the state. Our first of a kind car shipping quote calculator gets quite a workout in the beautiful state of  South Carolina.
Car Moving To South Carolina
South Carolina was named for King  Charles I of England, who ruled England, Scotland and Ireland from 1625 until his execution in 1649. In 1629, King Charles I granted Sir Robert Heath the land that is now South Carolina. Carolus is the Latin term for Charles, which is why it is called Carolina and not Charles. They were just getting fancy, folks.
By 1708, most of South Carolina's population were slaves from Africa. South Carolina quickly joined the American Revolution later in the 18th century and was the first state to ratify the Articles of Confederation. However, South Carolina was the first state to secede from the union on December 20, 1860 following the election of Abraham Lincoln. They wasted no time saying we're out of here. But of course Lincoln said not so fast. The Civil War probably devastated South Carolina more than any other state. Gen. Sherman took revenge on South Carolina during his march to the sea because he blamed it for starting the war. South Carolina hence struggled for decades economically and socially. Amazingly, most of the cotton was still being picked by hand in the 1960's.
Ship A Car To South Carolina
So you see why 100 years earlier, in the 1860's, they were so panicked to lose their slaves, whom they had tricked themselves into believing were actually treated well. It was stunning for slaveholders to see their slaves run for freedom. How incredibly disloyal they thought. Even in the year 2015 has the Confederate flag been flying at the state capital. Only in the wake of an absolutely despicable mass murder of nine black people in a church studying the Bible in Charleston in June 2015, did the governor and others finally and at long last demand the removal of that racist symbol.
In the last couple decades, South Carolina has made great strides economically attracting new industries such as automotive and aerospace to provide new jobs and opportunities. The future looks bright for South Carolina and we are glad for it because that just means more cars will be shipping from and to there. The South Carolina auto transport industry future is bright.
South Carolina Auto Transport Rising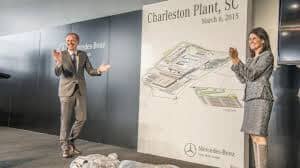 The I-95 corridor runs from Savanna, Georgia north along the Atlantic seaboard.  I-26 starts in Charleston and runs northwest to Columbia and then on to Greenville. I-20 runs from Augusta, Georgia east through Columbia and then on to Florence where it meets I-95. I-77 runs south from Charlotte, North Carolina through Rock Hill until it dead ends in Columbia.
I-85 makes a brief cameo appearance from Georgia in the northwest part of the state cutting through Anderson, Greenville, Spartanburg, before dashing into North Carolina. The easiest places for South Carolina auto transport shipments are Columbia, Greenville, Spartanburg and Rockville. Places like Myrtle Beach, Charleston, Somerville, Hilton head are more problematic because they are at the end of the distribution line. Those coastal towns are not so bad to ship cars from regionally, but become a problem coast-to-coast. The Direct Express Auto Transport quote calculator adjusts for that. So I guess if you're in a hurry, try to meet up with the auto transport driver in Columbia.
You can visit Direct Express Auto Transport to fill out a simple form and get a free car shipping quote. We make it easy to book your vehicle shipment online.
South Carolina Auto Transport
View Larger Map