Ship Your Car to Philadelphia
Moving to the City of Brotherly Love? Congratulations — is a thriving city. It's also a driving city. You'll need your car. Save yourself time and hassle by moving it with our trusted team here at Direct Express Auto Transport. As one of the nation's premier car shipping companies in Philadelphia, we offer fast and affordable car shipping to Philadelphia, Pennsylvania from all corners of the nation. We use industry-leading logistics to determine the most efficient routes, saving you time and money. Plus, we offer both covered and uncovered transportation options. Use our Online Quote Calculator to get an accurate, 100% transparent quote for car shipping to Philadelphia from your original city.
Ship Your Car from Philadelphia
Moving out of Philadelphia? No matter where you're heading, having your car can be a major asset in your new city. Avoid unnecessary mileage and keep your car in great condition by shipping it from Philly. When it comes to auto transport companies, Philadelphia has many options to choose from. None are better than our team here at Direct Express Auto Transport. Not only do we make dropping your car off easy, but we also ensure that the entire process goes smoothly, no matter where you're moving. North, south, west — if you're leaving Philly, we've got your car covered. You can contact our team at any time to have your questions answered.
Car Shipping Quotes Philadelphia, Pennsylvania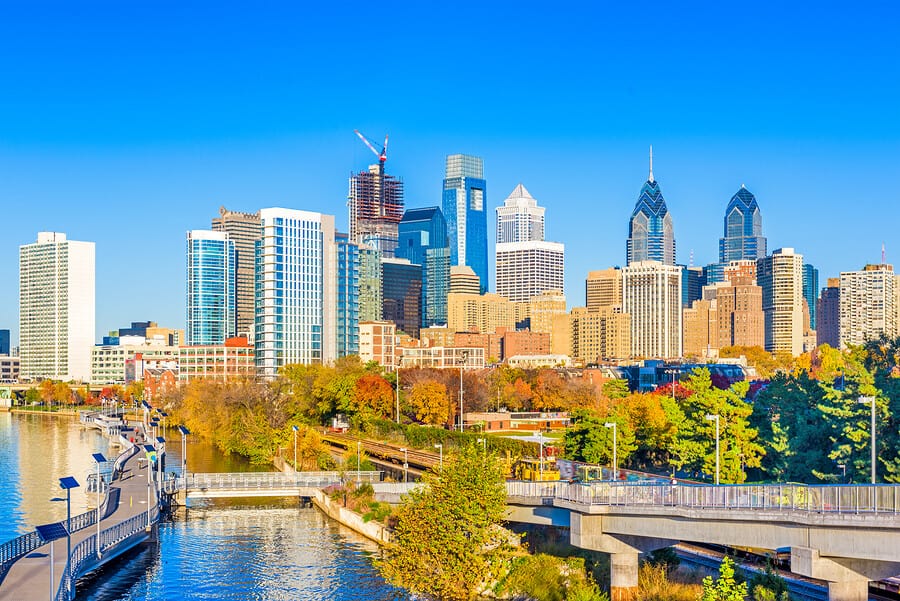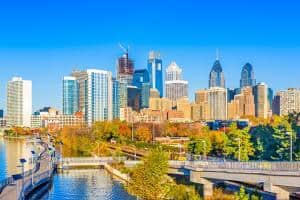 It's no secret that shipping your car is the best way to keep your car safe and keep things simple for you. However, in many cases, car shipping isn't as straightforward or affordable as it could (or should) be. At Direct Express Auto Transport, we're here to make the process of securing an affordable, straightforward quote as simple as possible. Among the many auto transport companies Philadelphia has to offer, none have been using the a quote calculator for as long as we have. We were the very first, and we're still the very best to this day. Simply enter a few pieces of information about your vehicle, your departure city, and your destination city, and our calculator will give you an accurate, affordable quote in seconds. It's that simple.
Why Choose Us?
Whether you're searching for car shipping to Philadelphia or car shipping out of Philadelphia, you need a team you can trust to deliver your car efficiently, effectively and affordably. Out of the many car shipping companies in Philadelphia, there is no better choice than our team here at Direct Express Auto Transport. Quotes aren't the only things we do right. We've mentioned our industry-leading logistics department: a crucial asset that allows us to secure the most efficient and affordable routes possible. Our team is also staffed with the field's top professionals, each committed to your satisfaction every step of the way. That commitment has earned us an excellent 5-star rating on Trustpilot and thousands of happy car owners nationwide.
Want to learn more? Visit our About Us page to learn more about our team, and contact us to experience our service in action. You can also check out our blog for expert car shipping guides and other resources. Ready to ship your car to or from Philadelphia? Book with us today!