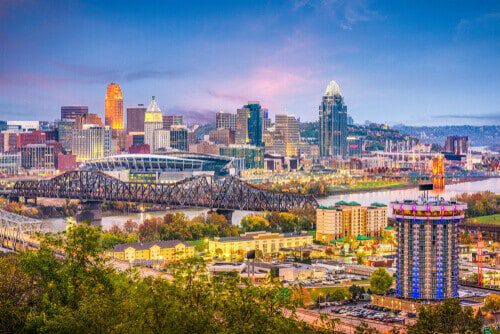 Take a look at Cincinnati, Ohio, the Queen City of the West, on a map and you will notice it's surrounded by major highways going in every direction. Why does that matter? Well, if you're trying to arrange auto transportation from Cincinnati to any other part of the country, it means you should have no problem. Vehicle haulers travel through the Cincinnati area all the time headed to every corner of the country. If you live in Hyde Park, Walnut Hills, Montgomery or another part of Cincinnati, you can expect to find plenty of car haulers who are willing and able to ship your car.
Many people think car shipping from Cincinnati is just for car salesmen and serious auto collectors. In fact, when you see a vehicle trailer on the road, many of the cars on the back belong to normal people who simply decided they would rather ship their auto to a destination rather than drive it there. Who can blame them – long road trips* are expensive, exhausting, risky, and hard on whatever make or model you drive. By comparison, shipping is basically effortless – just arrange a shipment, hand your vehicle off, then pick it up wherever in the lower 48 states you want it.
The next time you need to get a vehicle somewhere hundreds or thousands of miles away, give auto shipping from Cincinnati strong consideration. It saves you tons of time, gives you more flexibility, and often saves you money over the alternatives. Plus, it's better for you, your passengers, and your car because the road can be a hazardous place. Let a professional handle the hassle while you focus on other things. When it's this easy to arrange car shipping from Cincinnati, it's always an option worth consideration.
Vehicle Shipping to Cincinnati
All those highways surrounding Cincinnati make it just as easy to ship a vehicle into the city as away from the city. Maybe you want it to arrive in Sharonville, Glendale or Norwood, and you're not thrilled about driving it there yourself. Schedule car transport to Cincinnati instead. That's true even if car shipping to Covington, Kentucky, which is basically a suburb of Cincinnati. Did you ever wonder why the Greater Cincinnati Airport has the code CVG? It is because the airport is actually located across the Ohio River in Covington, hence CVG.
People who ship their car, SUV, van, or truck to Cincinnati include people who are moving to the area, vacationing there or working there for an extended period, or possibly going to college. Shipping is also great when someone wants to give or sell a car to a person in Cincinnati because they don't have to drive there or figure out how to get back. Would you rather skip the road trip? Does your schedule and to-do list make driving seem inconvenient or impossible? If the answer is yes, arrange auto transport to Cincinnati. It's simpler than you think.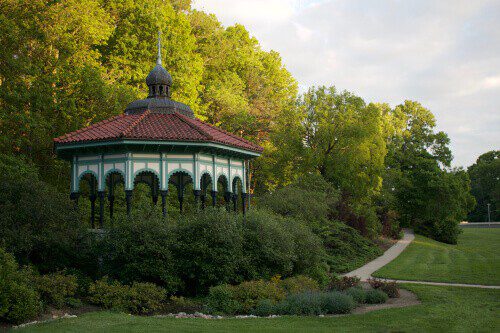 Direct Express Auto Transport – Nationwide Leaders
Use this car shipping quote calculator to instantly get multiple quotes from vehicle haulers traveling to or from Cincinnati. In just minutes, you could arrange a pickup that fits into your schedule and budget.
Direct Express Auto Transport created the industry's first online quote calculator in 2004, and we've been an innovator and industry leader ever since. We work with the country's top vehicle haulers along with drivers across the country. We connect those two parties, easily and quickly, to make auto shipping accessible to all!
Learn more about the shipping services we facilitate across the entire continental US. You can also find tips, tricks, and great information about auto transport to Cincinnati or anywhere else by reading our blog.