Transport Your Car to Raleigh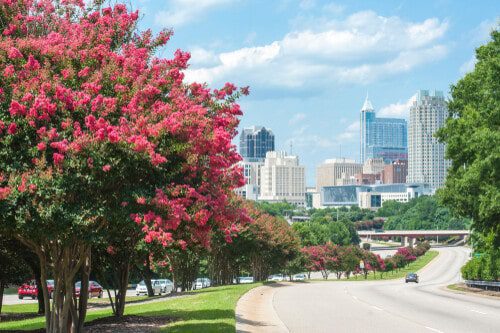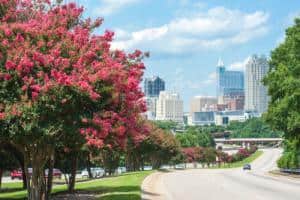 There are several ways to get a car from in or around Raleigh, North Carolina to some other designation in the continental US.
You could drive it yourself, of course. This is the first and only option most people think about. And while a road trip can be a fun adventure and a proper vacation under the best circumstances, it can also be the opposite: a long drive that stretches on for dozens of hours and hundreds of miles while costing more money that you expect once you factor in gas, food, and lodging.
Option two is to hire someone to drive your vehicle to your intended destination. Private drivers do exist, but they're hard to find and sometimes difficult to trust with your keys. Most importantly, this is the most expensive way to transport a vehicle.
Car shipping from Raleigh, NC to elsewhere is the third option. Raleigh auto transport involves loading your vehicle onto the back of a vehicle trailer where it rides with other vehicles to your destination. The advantage of going with car transport from Raleigh, NC is that you avoid driving entirely and spend less you expect. Think of it as the best of both worlds without any real drawbacks. The same goes for Durham, Chapel Hill, Morrisville, Cary and other great towns in the Raleigh area.
Do yourself a favor and give strong consideration to car shipping from Raleigh, NC as an alternative solution for travel and transport.
Auto Transport Raleigh, NC
Car transport to Raleigh, NC has the same advantages as transporting a vehicle from the area. Namely, that you save tons of time and hassle while often saving money too. You know why people sign up for Raleigh auto transport. But who are these people exactly?
In some cases, they're people moving to the area – permanently or snowbirds staying just for the winter – who need a vehicle in the area but can't or won't drive it there themselves. Car shipping to Raleigh, NC is also the preferred option for people who sold/gifted their car to someone in or around Raleigh because the car owner can stay behind while the car gets where it needs to go. College students who need to retrieve their vehicle from home use this method, as well as auto enthusiasts in Raleigh who find something they can't live without for sale in another state.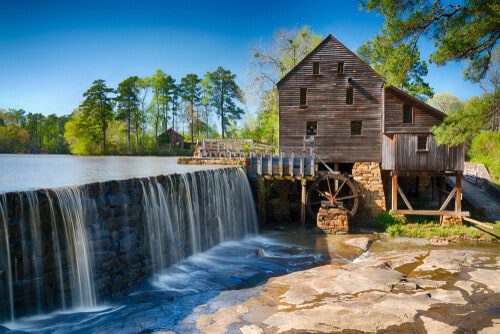 More people than you think rely on car transport to Raleigh, NC. It's not just for auto dealers or major collectors – it's open to all.
Arrange Car Shipping for Raleigh, NC With Direct Express Auto Transport
Years ago, we created the first car shipping quote calculator available online. Then as now, we strive to make auto shipping as easy, affordable, accessible, and advantageous as possible for people across the country.
When you need car shipping in Raleigh, NC – either to or from the area – use our calculator to connect with vehicle haulers eager and able to take your shipment. Prices vary depending on how quickly you need the car delivered, giving you lots of flexibility in terms of cost and scheduling.
Learn everything you could ever want to know about auto transport by exploring our blog. You can also learn more about our history and principles on this page. Finally, if you have specific questions about anything, don't hesitate to contact us at your convenience.