New York Car Shipping Made Easy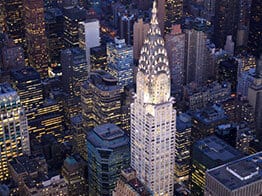 It has always been difficult shipping anything anywhere in New York State. Before the Dutch moved into the region in the early 17th century, the Algonquian and Iroquois Indian nations inhabited much of New York, and had done so for several centuries. They were pushed or cajoled off their land by the Dutch, British and later American colonists, and subsequently split their allegiance during the Revolutionary War. Henry Hudson of the Dutch East India Company went looking for a passage to Asia but found New York instead in 1609. Getting over the disappointment, the Dutch promptly settled the area and entered the fur trading business with Native Americans. Now it is New York car shipping that is big business.
The Dutch named their colony New Netherland, and what would become New York City was instead New Amsterdam. England captured New Netherland in the second Anglo-Dutch War (1665-1667) and renamed it the Province of New York. Why that? It was for the English Duke of York, the future King James II. A little hopscotch here, the Dutch briefly won New York City again in 1673 and renamed it New Orange, and before anybody could find Old Orange, the British negotiated its return a year later in the Treaty of Westminster. The British controlled New York City for another one hundred years, using it as their base of war operations during the Revolutionary War, including the notoriously heinous prison Hell Ships in New York Harbor, where more Americans died of starvation and neglect than on the revolutionary battlefield. Yes we are still seething over the depravity of the British.
In the early 19th century, New Governor George Clinton ordered the construction of canals on the Hudson River that connected the state to Lake Erie and the other Great Lakes. The boon to transportation and industry was enormous for New York State, and a modern engineering marvel.
Why Auto Transport Rates Are Competitive In New York City?
The famous I-95 Corridor runs right through New York City. It starts in Florida and ends at the Maine-Canadian border, making it the main artery in the American transportation system. Obviously Interstate 95 is immersed with auto transport carriers, making it easily the most popular road for the New York car shipping industry.
The Big Apple is our modern day Rome and all roads lead to it, or so it seems. Depending on your point of view, either starting or finishing, Interstates 78, 80 and 87 also serve New York City. And interstate outer belts I-278 and I-495 connect the New York boroughs as well. The tolls and traffic jams make getting in and out of New York City more expensive. It is not as easy as it looks on the map. Some boroughs are next to impossible, like parts of Manhattan, which has many streets in which auto transport trucks are strictly forbidden. Why? Too many physical landmark terrorist targets and the possibility of hiding a bomb in a car being transported, preclude the option of letting trucks anywhere near. So customers meet auto transport drivers across the river in New Jersey. The western part of Long Island is fine for auto shippers, but head east toward Sag Harbor and it becomes much harder for auto shippers. You have to live there to really understand it.
Why Car Moving Rates Are Higher In Upstate New York
Interstate I-84  cuts across southern New York between Yonkers and Poughkeepsie. Interstate I-87 runs due north from the Big Apple through Poughkeepsie and the Albany-Schenectady area. All that is fine until you get north of Saratoga Springs toward the Canadian border. The population really thins out in the northern most region of New York and it is like pulling hair trying to ship a car. Want some good advice? If at all pressed for time, either meet a driver or get your car south to Syracuse, Utica or Schenectady. Otherwise you may be waiting longer than our typical less than 7 days shipping time.
Our New York car shipping rates calculator produces much higher quotes in that region and one look at the map will tell you why that is. We need to entice a driver to go out of his way or reward a driver who is there. One thing is for sure, we do not want to lose our chance at a spot by getting out bid, so we make sure that does not happen.
Ship A Car To Western New York
Western New York is not all that difficult for auto transport carriers along Interstate I-90 from Albany to Buffalo. Rochester is also on that route. Frankly I-81 running north-south from Watertown to Binghamton does not do much for anybody. Sure, it is better than a kick in the head, but try shipping a car out of Binghamton quick. Binghamton is a big fish in a small pond, and even though I-88 connects to I-86 through southwestern New York State, it is still one small town after another. Cute. Charming. Maybe even ideal living, but not what auto transport companies are looking for.
The New York car shipping quotes generator produces quotes that reflect a challenging reality. The Buffalo and Niagara Falls area is a popular destination in the warmer weather months, but is there another place that gets more snow in the winter? Most auto transport trucks avoid Buffalo, Rochester and the rest of western New York in the winter. You have to remember, these guys are responsible for the physical safety of the vehicles they haul. Going into harsh frigid weather that may freeze the hydraulics or have slippery conditions conducive to accidents just is not very smart. Only the toughest, maybe the craziest, do it.
Try Our New York Car Shipping Calculator
New York is almost like two different states in one. There is New York City … and then everywhere else. Know where you are at and the time of year you are doing it. Experiment with our auto transport rates calculator and see if it makes more sense to choose an alternative shipping point. We hope this page has afforded you good advice on how to ship your car from New York. Please visit Direct Express Auto Transport to fill out a simple form and get a free car shipping quote. We make it easy to book your vehicle shipment online.
New York Auto Transport
View Larger Map