Car Transport Across Country From New Jersey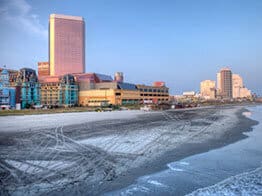 It's easy to think New Jersey should be overlooked. After all, it's the fourth-smallest state, and many dismiss the Garden State as simply "East Philadelphia" or "South NYC." But make no mistake, this tiny state packs a punch. It's the 11th-most populated state and definitely the most densely populated one. What's more, it's also one of the wealthiest per capita, and schools here consistently rank as some of the best in the country. As opposed to a person's actual town, people in New Jersey instead ask one another "which exit" they take off Highway 9? Which is kinda funny. 
There are certainly plenty of reasons to choose to ship your car to or from New Jersey with Direct Express Auto Transport. And no matter which direction you're heading, there are plenty of easy and affordable opportunities to get your vehicle to your desired destination.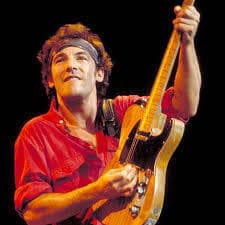 Car Transport to New Jersey
New Jersey is a pretty special place to take a vacation. If you are excited about visiting Atlantic City, heading up to Toms River or Asbury Park in central Jersey, or making it all the way up to Long Branch in the north, shipping a vehicle to any of these beautiful, coastal summer destinations is easy. All are found along Route 9 and other major highways. And having your own vehicle on a summer getaway makes everything easier. Have questions about auto shipping? Check out our blog for great tips and ideas.
Or maybe you're moving to New Jersey, possibly to one of the more populated inland towns like Camden and Cherry Hill across the river from Philly or Trenton. There is plenty to see and do, including Walt Whitman's home in Camden, numerous historical sites, and a minor league baseball team in Trenton; you'll find plenty of unique food and drink establishments across all three. Whether you are moving to work in Jersey or commuting to a nearby metropolis, you'll want to have your car there to get around. New Jersey itself is very car-friendly. And even if you use mass transit for the commute, you'll want to enjoy your evenings and weekends.
Just a few minutes north of Trenton along US-1 lies the town of Princeton. Yes, that Princeton. Home of the Ivy League university and one of the oldest colleges or universities in the nation, Princeton is equidistant from Philadelphia and New York City, making it an excellent place for auto shipping to or from New Jersey. And while shipping a car for college is a wise thing to do, Princeton isn't the only university in the Garden State. In fact, it's just one of more than 60 institutes of higher learning. 
But seriously, folks, Princeton pales in comparison to Freehold, New Jersey, where perhaps America's greatest poet since Walt Whitman resides. That would be the Boss, Bruce Springsteen, who is still hiding on the backstreets. 
But colleges and universities aren't the only things New Jersey has to offer when it comes to education. Jersey is consistently ranked among the top states for public education in primary K-12 grades. It's just one more reason to live here.
Ship Your Car from New Jersey
If life takes you to move away from the Garden State, Direct Express Auto Transport makes it simple to know the cost of transporting your vehicle to any of the other lower 48. Our easy-to-use calculator, the first in the industry, set the standard and remains the best in the business. Free, no obligation, no personal information required, and you get an actual quote to ship your car to or from New Jersey, not an approximation.
The sheer amount of interstates (I-95, I-287, I-78, I-80, and I-87) running through New Jersey and its proximity to major cities like Philly and New York City make this state a breeze for auto shipping to or from most cities. When you are planning an extended visit, a move to or from this fun state, or looking to ship a car here or home from college, contact the experts at Direct Express Auto Transport. We work with only the best, well-vetted, and insured auto carriers. And when you're ready, you can book online or contact a member of our stellar customer service team at 800-600-3750.
New Jersey Auto Transport
View Larger Map