Car Transport Reno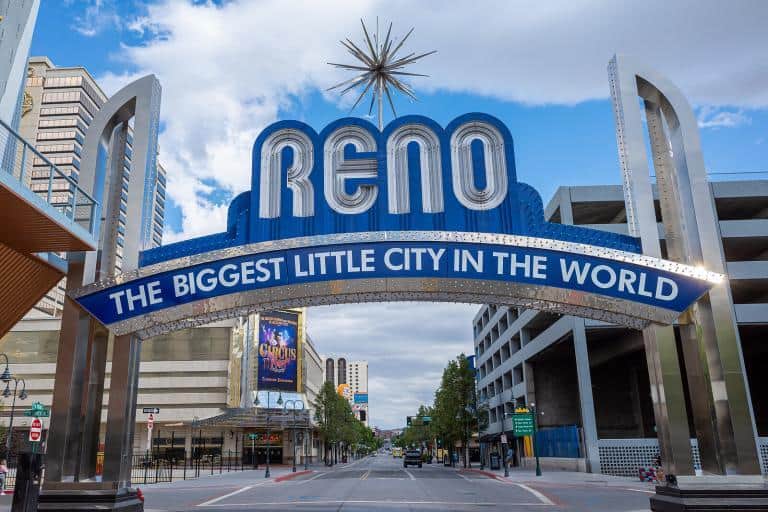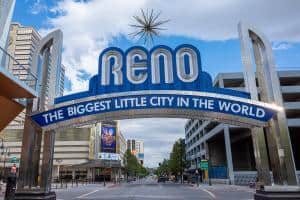 Welcome to the biggest little city in the world, Reno, NV! Located in the northwest quadrant of the state along the Nevada-California border, this relatively small town packs a lot into its approximate 111 square miles. From gambling to Lake Tahoe activities and resorts, from world-class restaurants to one-of-a-kind experiences, Greater Reno is, indeed, a great place to live or visit. And when you're heading to Reno, having your own vehicle for getting around makes a huge difference. When you're exploring options for Reno auto shipping, look no further than Direct Express Auto Transport.
Car Shipping to Reno
Reno has a fantastic mix of year-round outdoor activities, culture, gambling options, not to mention plenty of employment opportunities across multiple industries and great housing. When in Reno, you'll want your vehicle in this driving-friendly town, whether you are moving or just visiting. There's no question tourism plays a big role in Reno and Lake Tahoe. Golf, skiing, hiking, biking, and water sports along the Truckee River are just a few of the outdoor offerings. Plus, you can take your pick of over a dozen casinos available here, including multiple large Vegas-style resorts, such as The Peppermill Casino and The Atlantis. In addition to tourism, tech companies, logistics and distribution, and healthcare are all major industries and job providers in the Greater Reno area.
Three miles north of the city, straight up Highway 395, lies the neighborhood of Sun Valley. This quiet community has an incredible park, Sun Valley Regional Park, which offers expansive views of the Truckee Meadows. Home to trails good for hiking, biking, snowshoeing, and even horseback riding, not to mention a great Disc Golf course, Sun Valley also prides itself on unusual rock outcroppings and abundant wildlife.
A little further northeast along State Route 445, you'll encounter the affluent community of Spanish Springs. This community of homes started out as the Reno Sky Ranch, a small airfield. It was the site of the first two Reno Air Races in the '60s and also a former test site for rocket engines used in the space program. Although it's all residential now, occasional traces of Sky Ranch are found here.
Carson City, about 30 minutes south of Reno along I-580, is more than merely the capital city of and great place to ship vehicles in Nevada. It offers a wide array of outdoor activities, historic sites, cultural offerings, and unique attractions. Learn about Native American tribes and bask in their rich heritage, walk the Kit Carson Trail, or ride the train rails; you can even ride a railbike through Carson Canyon.
And if Reno still has your heart, check out the Midtown district. This place is filled with unique and delicious restaurants, boutique shopping, art museums, a performing arts center, and of course, the National Auto Museum. A mecca for auto enthusiasts, it is definitely a place to understand how car shipping to Reno operates. And we are here to help.
Car Transport From Reno, NV
– The Next Step
If the vacation is over, you have a buyer for your own vehicle, or you're moving away from this fun little city, we can also help ship your car from Reno, NV. The experts at Direct Express Auto Transport have 15 years of experience in providing stellar service in auto shipping across the lower 48. Consistently one of the best companies in the industry, we were also the first to offer an online quote calculator and revolutionized the industry with it, setting a new standard.
Whichever direction you're shipping your vehicle, you can opt for car transport to or from Reno, NV, with Direct Auto Express. We're here to make your auto shipping an easy experience. Reach out with any questions at 800-600-3750 and speak with our friendly and helpful customer service team or check out our blog for more great information.