Las Vegas, NV Car Transport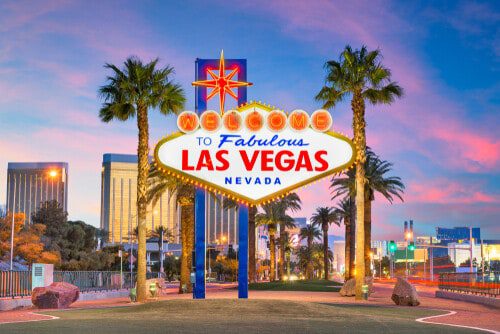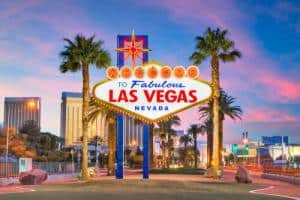 As a global hotspot, Las Vegas, Nevada is also a popular location for vehicle transport. Everyday, people throughout the city and surrounding area ship their cars, trucks, vans, SUVs, and exotic rides from Las Vegas to destinations across the continental United States rather than doing the drive themselves.
Car transport from Las Vegas gives people yet another way to get a vehicle from one place to another – oftentimes the best way. Why? Because someone else handles the driving for you. Your vehicle arrives where you want when you want. Meanwhile, you travel however you prefer, or don't travel at all. Auto transport from Las Vegas lets you get a car to a family member, friend, or buyer without having to sit behind the wheel yourself.
There are lots of good reasons people choose car shipping from Las Vegas: time, money, hassle, safety, and more. There are just as many good reasons they opt out of a multi-state or cross-country road trip with themselves as driver. Fortunately, auto shipping from Las Vegas has never been more accessible – and probably costs less than you expect too!
Ship Your Car to Las Vegas
If America has a Mecca for auto shipping, it might be Las Vegas. Between the large number of tourists and snowbirds flocking there to the number of car collectors and enthusiasts in the area, vehicle shippers stay busy moving vehicles to drop-off locations throughout Clark County, including Henderson.
You might be someone headed to Vegas for vacation, a long-time resident, a recent transplant, or a college kid: all people who should consider car transport to Las Vegas. Since Vegas sits at the center of a robust highway system and demand for auto transport to Las Vegas is already high, it's excitingly easy to get your car onto the back of a vehicle transport trailer and headed towards Sin City.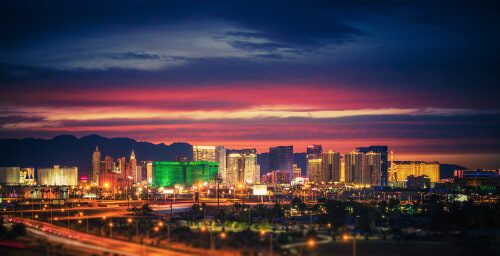 When you rely on car shipping to Vegas, you don't have to pay for gas, food and motels or spend hours behind the wheel staring at the desert highway. You also don't have to rent a car while you're in Vegas; you drive something you already know and love and save a ton of money in the process. No wonder car transport to Las Vegas is so perennially popular – for a large category of drivers and visitors, it's the best option available.
Direct Express Auto Transport – Auto Transport in Las Vegas
The only hard part about this whole process is arranging car transport to Las Vegas or from Las Vegas to elsewhere. You could call up a bunch of companies one by one, inquire about their rates and availability, put all the information into a chart, and compare your options against each other. But that would take hours – and you can rely on Direct Express Auto Transport to do the same thing in seconds.
Take advantage of the first online car shipping quote calculator ever created. Enter some basic information and immediately get quotes from vehicle shippers headed to and from Vegas on various timetables. We do the research so that you can make the best choice. Take a moment to learn more about who we are and what we do, then consult our blog for sound advice about auto shipping. If you have more questions, please contact our team.