Nevada Car Shipping Made Easy
Life gets a lot easier with Nevada auto transport. Why? Because you don't have to drive your car to get it wherever you want.
Here's one scenario: You're moving from one part of the country to Nevada and have more vehicles than you have available drivers. With auto shipping, a professional vehicle hauler gets your car(s) to Nevada while you concentrate on your move. It's a huge weight off your shoulders to know your vehicle is in good hands and headed towards whatever part of Nevada you want.
Here's another scenario: You plan to spend an extended vacation in one of Nevada's amazing vacation destinations like Las Vegas, Henderson, Reno, or Lake Tahoe. Having a car makes it easy to live it up on vacation, but rentals get expensive over time. With Nevada auto transport, you can fly to your destination and pick up your own car to use for transportation.
One last scenario: You know someone in Nevada whom you would like to give or sell a vehicle that you own. Normally, you would have to drive it there yourself (which could take hours, days, or over a week), hand it off, then arrange for your return trip home. It's a huge hassle. And you can completely avoid it with car shipping to Nevada.
Maybe you're trying to get a collector vehicle to one of the many auto shows that happen throughout Nevada. Or maybe you don't have any reason to use auto transport beyond the fact that you want to avoid a road trip. No matter what the reason, you won't regret relying on a pro vehicle hauler to get your car, truck, SUV, or collector auto to Nevada.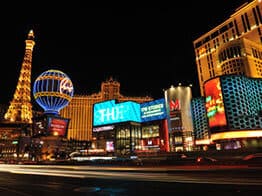 Car Shipping From Nevada
All the scenarios outlined above can go in the opposite direction. Maybe you're moving from Nevada to another state, planning to vacation or work outside the Silver State, or giving/selling your car to someone on the other side of the country. Your first instinct might be to drive, but that means committing to long hours on the road and a trip that could extend for days. Unless you're in the mood for a lengthy road trip, the drive to get your vehicle from Nevada to your destination looks daunting.
With Nevada auto transport, your vehicle gets where it needs to go (anywhere in the lower 48 states) on the back of an open-air or enclosed vehicle trailer. At the same time, you're either flying, taking a train, or driving a different vehicle to your destination. Or you're staying home because you can designate someone else to pick up your vehicle when it arrives at its destination.
Once again, life gets easier with the help of an auto transport company in Nevada.
Car Shipping To Nevada Usually Means Las Vegas
Almost 86% of Nevada's land is owned by the United States government – your tax dollars at work. Before you get too excited, it's mostly desert. So if you are shipping to or from Nevada, chances are high that your Nevada car shipping order has something to do with either the Las Vegas or Reno areas. Just about anywhere else becomes a long shot to go fast, though not impossible if located along either I-80 or I-15.
In the last 30 years, Las Vegas has experienced quite a boom. Las Vegas has nearly tripled in size, from a population of about 750,000 people to now roughly 2.2 million. Housing is far more affordable in Las Vegas than it is in California, making it a desirable place to live. And people elsewhere, especially from the colder states, gravitate to Nevada's warm climate. Frankly the summer's are brutally hot, as people shelter in the air-conditioned indoors for most of the day. But late September to early May are usually spectacular.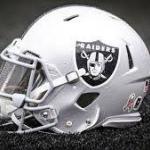 Nevada has a population of just over 3 million people. And the greater Las Vegas Valley is home to nearly 75% of the state's inhabitants. Quite naturally, Nevada car shipping is therefore centered on Las Vegas. The Oakland Raiders have noticed and are relocating their bad boy image and team to Las Vegas starting in 2020. In all likelihood, the auto transport industry is only going to get bigger in Nevada.
Why don't more people ship their cars? Because they think it will be confusing to find a shipper, complicated to get set up, or costly for the average driver. Direct Express Auto Transport proves otherwise.
With our car shipping quote calculator, you can get quotes from top vehicle haulers headed on routes to or from Nevada. It costs nothing to get these quotes, and you're not obligated to book a shipment. You can even select from options based on your schedule and budget. It couldn't be easier – and compared to the cost of a road trip, it's more economical than you expect.
Explore all the shipping services available to you here, and get insider advice about auto shipping in our blog. If you have questions about Nevada auto shipping or anything else, please contact us.
Nevada Auto Transport
View Larger Map