Billings Montana is one of the few places in Montana that we can reliably ship a car to and from. They call Montana "Big Sky Country",  and that is certainly true. What an absolutely gorgeous place to live. Lots of land, beautiful scenery and not a lot of folks. But we are interested in shipping cars and getting that done in Montana can be troublesome. In the winter months, it's really hard. But spring through fall we seem to have plenty success, though perhaps not as fast as some of our customers might like. The way to look at it is this: there needs to be 8 to 10 vehicles shipping from any one area to another and putting together a load for an auto carrier with that many vehicles from or to Billings or anywhere else in Montana doesn't always happen inside of one week. We really want to ship inside of one week, so we get frustrated just like our customers when that doesn't happen.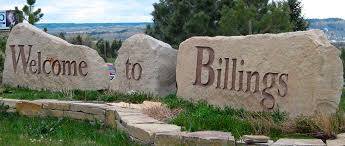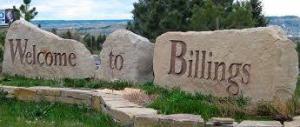 For the state of Montana, Billings is situated fairly nicely along I 90, I 94, and for all practical purposes I 25 from the south joins I-90 and leads right into Billings. To the west and coming up from the north from places like Salt Lake City and Las Vegas is I 15, which hits I 90 and makes it possible to reach Billings without too much trouble. I 94 swings over from North Dakota and I 90 does the same thing from South Dakota. They join at Billings where I 90 takes over and keeps going to Seattle, Washington. Montana state routes 87 and 3 head north to join state Route 12. So Billings is a pretty good stopping ground for auto transport shipments in Montana. Our first of a kind of auto transport quote calculator actually adds a few bucks for shipments from or to Billings in an effort to lure drivers there, and perhaps more importantly beat the competition for scarce truck space. The last thing we want is for our customers who are patiently waiting … to get out bid by 50 lousy bucks. Our advice for customers would be this: there is no such thing as a cheap shipment of Montana, and if our quote engine appears a tad high it's because it's needed. We don't make up the rules, we just live by them.
Billings is actually the largest city in Montana with a population of almost 170,000 people. They call it the Magic city because it just popped up out of nowhere once the railroads came through. It was named for Frederick H. Billings, the former president of Northern Pacific Railroad. It used to be historical or political figures got the towns named after them, then the big business men swooped in. Hey – in America money talks. Yellowstone is a stone's throw from Billings,  Which obviously is a huge tourist area. One of the more notable people from Billings was Charles Lindberg.
No matter where you're trying to ship in Montana, including Billings, we think it's a good idea to use our expedited and Ross rates not because your vehicle will ship so much faster, but rather, to be sure to beat other cars who might be waiting as well. We originated the instant online car shipping quote calculator and nobody does it better than direct express auto transport. Try it on this page today!
[google_map]Billings, MT[/google_map]
More helpful links about Billings, MT