Car Shipping St. Louis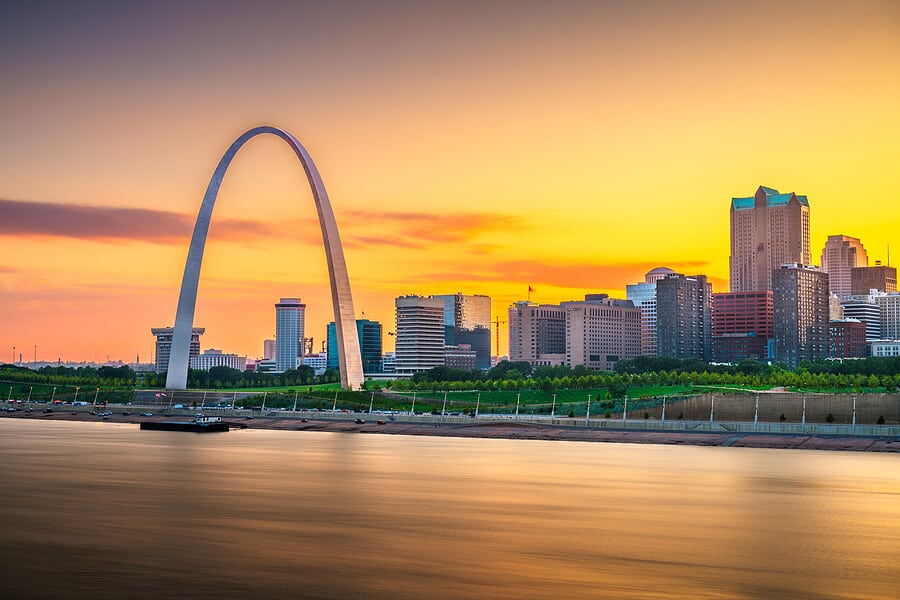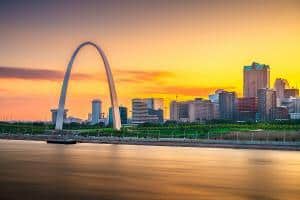 The Gateway to the West is an amazing place to live, visit, and ship your car to or from. As a central hub in the state and the country, St. Louis, MO, is driven through or to by auto transport companies routinely. And with both north-south and east-west major interstates running through it, auto transport is convenient and flexible. Needless to say, the centrality of Missouri to the rest of the nation and its proximity to major interstates makes it a great choice for car shipping.
Auto Shipping St. Louis
St. Louis offers so much and has numerous reasons to visit or call home, even beyond the breweries and pro sports teams. The neighborhood of Soulard, on the south side of town, is the oldest in the city and home to the oldest still-operating Farmer's Market west of the Mississippi. In addition to its rich historical heritage, it's a fantastic neighborhood for live jazz, blues, and other genres of music at local bars and nightclubs.
Proudly boasting the first city park in the nation's migration west, Lafayette Square marries the beautiful Victorian past featuring French-influenced row housing with the modern present. There's no shortage of fine dining or craft cocktails to enjoy before or after strolling around the pleasant park.
Aptly named for its proximity to the highest point in the city, The Hill sits proudly west of downtown. This Italian neighborhood is home to delectably authentic Italian food, bakeries, retail shops, and unique boutiques that are home to artisan, all-natural, and in-shop produced items like soap, insect repellent, and more.
You'll find Chesterfield about 25 miles west of St. Louis, a city in its own right. Still within St. Louis county, Chesterfield has easy access to the city and all its amenities. Plus, it also has businesses, homes, restaurants, and beautiful parks and trails that a trip to the big city isn't necessary if you're looking for great food or something to do.
Webster Groves, an affluent suburb in the inner ring of St. Louis, is primarily a residential neighborhood and home to Webster University. This 100+-year-old institute is just one more reason you may need to ship your or your student's vehicle to the greater St. Louis area. 
Car Shipping St. Louis
Whether you are visiting one of these sections of the city, sending your kid to college at one of more than a dozen schools, relocating to St. Louis, or selling a vehicle to someone who calls St. Louis home, the experts at Direct Express Auto Transport can help you arrange your car shipping. Need to reverse the process and ship a car out of St. Louis? No problem, we can help with that, too.
And we make the process easy. Using our cost calculator, you'll know exactly what you'll pay to transport your auto to or from St. Louis. Still have questions? Contact one of the fantastic customer service team members at 800-600-3750. Also check out our blog for more great information and ideas.