Car Transport Louisville KY
Does this scenario sound familiar? You need to get your car, SUV, or truck from somewhere in Louisville, Kentucky to some other part of the country, maybe a few hundred miles away or maybe a thousand miles plus. Getting from point A to point B means spending hours or days on the road, stopping at gas stations for pit stops, eating whatever you can find along the way, and dealing with the hazards of the highway. The prospect of making the drive seems incredibly daunting. But if you don't do it, how else will you get your car where it needs to go?
Consider auto transport from Louisville instead. In Clifton Heights, Crescent Hill, Bonnycastle or other neighborhoods around Louisville, drivers can ship their vehicles more easily than they expect. A vehicle hauler picks up any make or model up from an accessible location somewhere around Louisville. The shipment rides safely on the back of a vehicle trailer (or inside an enclosed trailer) as a professional driver gets it to any destination in the lower 48 states. Meanwhile, the shipper is free to travel however he wants to the destination, or not travel at all if he authorizes someone else to receive the shipment.
Car transport from Louisville can save someone tons of time and hassle. It can also keep a vehicle safer, which explains why many local car collectors rely on auto transport from Louisville instead of subjecting exotic and valuable models to the wear and tear of the road. In some cases, shipping can even save money over driving. It's always an option. And putting aside the Run For The Roses, we remember Louisville as the place that gave us the G.O.A.T. — Muhammad Ali, who in his Louisville days was known simply as Cassius Clay.
Auto Transport to Louisville KY
Louisville can be the origin or the destination for an auto shipment. Maybe you plan to spend an extended amount of time in Louisville and don't want to rent a car. Or maybe you're heading to Churchill Downs on the first Saturday in May?  Perhaps you plan to sell or gift a car you have to someone in or around Louisville. You could be moving to the area or have a kid going to college there. These are all instances where it may be smarter and easier to ship an automobile rather than drive it.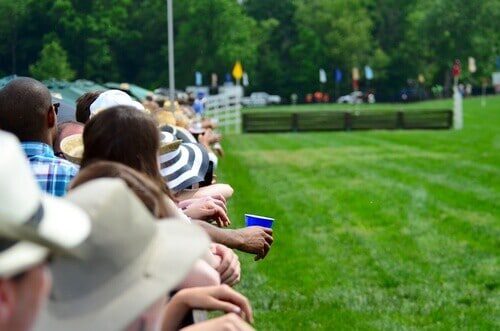 There's good news for people needing auto transport to Louisville or in the opposite direction: It's never been easier. In the past, finding a vehicle hauler who was willing and able to take an auto shipment on someone's schedule and budget was very difficult. It took a lot of luck, and more often a lot of compromise on the shipper's part. That's not the case anymore. Shipping a vehicle to Belknap, Clifton, or neighborhoods throughout Louisville now takes just a few minutes to arrange. Anyone can take advantage of auto shipping, and lots more drivers should.
Direct Express Auto Transport – Working Nationwide
Arrange auto shipping to or from Louisville with the help of Direct Express Auto Transport. Simply enter some basic information into our free car shipping quote calculator, then instantly get quotes from vehicle haulers headed along your intended route. Select the hauler that fits your schedule and budget, arrange a time and place to meet, and your shipment is set up.
Take advantage of all the shipping services we offer to all the states we serve. And become an auto shipping expert before you send your vehicle off by consulting our comprehensive blog.