Kansas Car Shipping Made Easy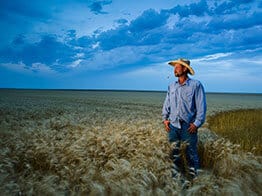 Kansas is located in the Midwest. While your car is being hauled for you, auto transport carriers may see frequent changes in elevation. Vehicle shippers may drive near the lowest point in Kansas around the Verdigris River at 648 ft. above sea level and then move on to the highest point of 4,039 ft. on Mt. Sunflower. Before Kansas became an official state in 1861, it was in a tussle between the north and the south on the issue of whether it would be a free or slave state, as Congress had at that time tried to keep the score even. It entered the Union as a free state. When Kansas car shipping carriers go through the Sunflower State, they will be on land that was once largely inhabited by Native Americans. Kansas was home to several Native American tribes. In fact, Kansas gets its name from the Kansa Tribe, which is speculated to mean "people of the wind."
Kansas Auto Transport Quotes
The state of Kansas is the 15th largest state in the Union in terms of total area. However, Kansas' population of 2.8 million is 33rd largest in the country and its density ranks 40th in that category. That means a lot of open space and long roads for auto transport drivers. That can make vehicle shipping problematic. There are a few large cities grouped in the eastern and southeastern parts of the state such as Kansas City, Topeka and Wichita, but after that it's wide open where only the Buffalo used to roam.
Another thing that hampers car shipping services into and out of Kansas is the fact that there are only a few major interstates that run through the state, I-70 and I-35 respectively. That can make it more difficult for us to find a carrier for you and may result in higher prices as well. There's about 540 miles of road with no major stops, and that means a full day of driving without making any money. That's tough for a vehicle shipper to handle, especially with fuel prices as outrageous as they are today.
Car Moving To Kansas
The main north-south interstate that runs through Kansas is I-35, a smaller interstate that runs from Dallas north through Oklahoma City and into Wichita, where it branches off into I-135. Something else to consider is Wichita, the largest city in the state in terms of population, that actually transporting a vehicle there from many parts of the country is extremely difficult because it is isolated from any east-west interstate. Most auto shippers will try to avoid Wichita unless the price is high enough to warrant heading there.
If you're interested in transporting your vehicle to the state of Kansas, you can visit Direct Express Auto Transport to fill out a simple form and get a free car shipping quote. We make it easy to book your vehicle shipment online. Or you can call our toll-free telephone number at 800-600-3750 to speak to one of our live auto shipping service representatives who can answer your questions and explain more about the process.
Kansas Auto Transport
View Larger Map