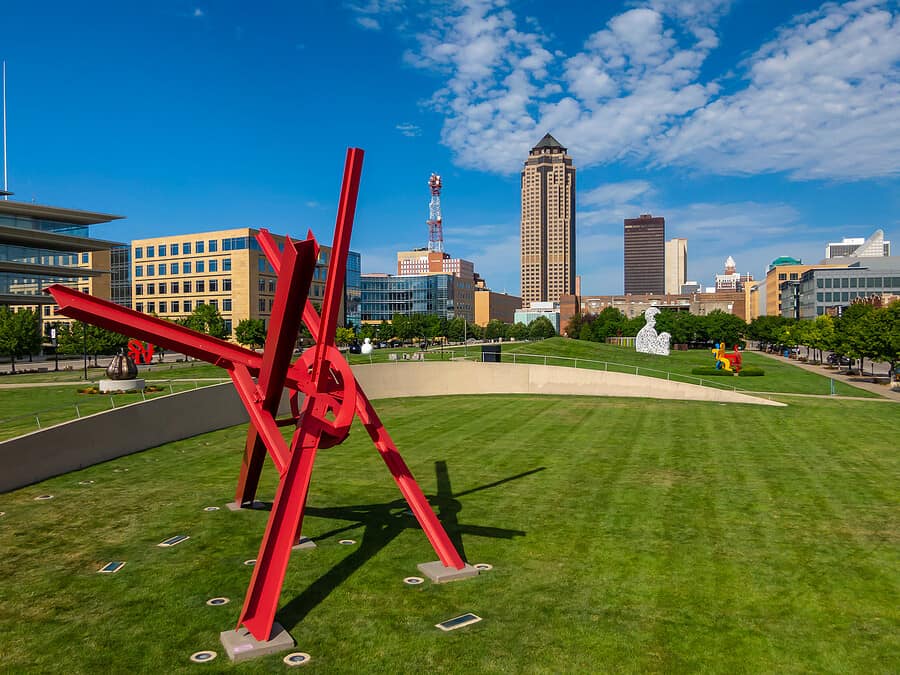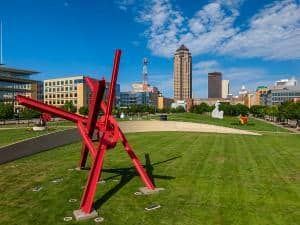 Des Moines, Iowa Auto Transport
"Iowa? I could have sworn it was heaven." This quote from the movie Field of Dreams is profound, indeed, for both residents and visitors to Des Moines, IA. Much more than the capital of a simple "flyover" state full of corn, Des Moines has attracted major financial and insurance corporations to headquarter there, including Principal Financial Group. Numerous other attractions, including an incredible state fair, outdoor activities, and craft beers make Iowa an impressive place to visit and a safe, desirable place to live.
When you are exploring options for auto transport, Des Moines is the perfect location. Interstates 80, 35, and the 235 corridor, not to mention numerous highways and state routes, mean shipping vehicles into or out of Des Moines is perfectly situated for ease in finding auto carriers.
Car Shipping to Des Moines
Ship your car to Des Moines and partake in a golfer's paradise. This city features 15 golf courses, including the Tournament Club of Iowa, an Arnold Palmer signature designed course. Or book your t-time just west of the city at the indoor simulator at The Range in Urbandale. No matter what's happening outside, the weather at The Range is always perfect.
Head a little further west on Highway 6 and you'll encounter the haven of Waukee. In addition to a golf course and 23 miles of trails, Waukee was recently chosen as the site of a massive data center campus for Apple, Inc.. So if this or another tech giant sparks your move to Iowa and you need car shipping services, we've got you covered.
If food and community is what you're seeking, look no further than Windsor Heights. Fine dining, downhome cooking, hometown coffee house, and community at Colby Park, including yoga, food trucks, and summer concerts, are all found here.
With US Route 69 running through its heart, Ankeny is the fastest-growing city in the state. With a sports complex, boutique shopping, wineries, and breweries, there's always something to do in Ankeny.
Just south of  Des Moines' international airport is Norwalk, a town with golf, country club, and lakeside living. When life starts drawing you to Des Moines, Direct Express Auto Transport can conveniently coordinate your auto shipping and provide you a quote using our free shipping calculator. 
Auto Shipping from Des Moines
Whether a move, vacation is over, you're sending a child off to college, or selling a car to a buyer in one of the other lower 48, Direct Express Auto Transport can help transport your car out of Des Moines with ease. Simply fill out the form and get an accurate, free, no obligation quote.
Still have questions? No worries.We have a stellar customer service team ready to help. Just call 800-600-3750 or check out our frequently updated blog for information and ideas regarding auto shipping.