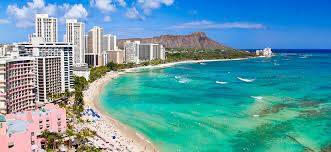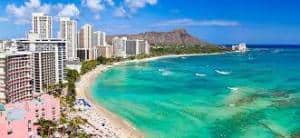 My oh my do we ever wish there was an easier way to ship cars to and from the Hawaiian Islands, but alas, there is not. That big ole Pacific Ocean creates a logistical problem that requires the use of ocean ships. It requires collecting the full amount upfront on a customer credit card. Then the auto shipper must hire a mainland USA car transporter to haul the vehicle to a west coast port, such as San Diego, Los Angeles, Long Beach, Oakland or Seattle. But that carrier needs paid for his services and the customer is not at the port to do that, so the auto transport broker must do it using the funds collected upfront. Then the broker hires either Matson ocean freight or Pasha ocean freight to transport from the mainland port to Hawaii. Reverse the process shipping from Hawaii. There again the broker must pay upfront either Matson, who does probably 90% of Hawaii auto shipments, or Pasha who does the remaining 10%. That sounds fine until the customer reverses the charges on his credit card billed by the broker, claiming either truthfully or dishonestly that his vehicle had been damaged and wanting recourse. Then the squabbling begins as it is difficult to discern at what point in the process the vehicle was damaged who is responsible? Count us out!
For those reasons we have decided it simply isn't worth the headache, hassle, expense and financial exposure to ship either to or from the Hawaiian Islands.
But we do give you a good idea here of what is involved, don't we? Good luck and hang loose!
[google_map]Honolulu, HI[/google_map]
More helpful links about Honolulu, HI