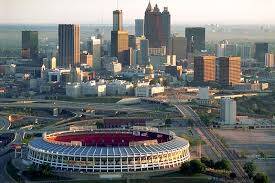 Atlanta, GA is known as the capital of the south. It lives up to the reputation with plenty of interstates to make getting into or out of this diverse city easy. Interstates 85, 75, and 20, as well as loops and other highways give easy access throughout the neighborhoods and beyond into towns like Chattanooga, TN to the north, and Birmingham, AL to the west. 
While traffic certainly abounds in this metro area that's home to more than 6 million people, auto transporting is still a way to get your vehicle to this very car-friendly city. When you're ready to ship a car to or from Atlanta, look no further than Direct Express Auto Transport.
Car Shipping to Atlanta
One of the lasting legacies to come out of Atlanta is the worldwide phenomenon of Coca-Cola. The World of Coca-Cola, a museum devoted to the classic soft drink is in Atlanta, as is a neighborhood northeast of the city called Candler Park. Built on land donated by Coca-Cola magnate Asa Candler, the park, golf course, and neighborhood are conveniently located on routes 10 and 23.
North of downtown Atlanta, nestled in the "V" created by interstates 75 and 85, is Buckhead. Buckhead is the third-largest commercial district in Atlanta, behind downtown and midtown. This mixed use area is made up of more than 40 distinct neighborhoods and offers upscale boutique shopping, fine and casual dining, single family homes, high-rise residences, and nightclubs.
Just north of highway 278, you'll find Virginia-Highland, affectionately referred to as VaHi. Beautiful, walkable, and with an eclectic mix of space, VaHi is a great place to set down roots if you're moving to Atlanta or to visit on your southern vacation to Georgia.
Car Transport from Atlanta
Shipping your car to Atlanta for mild winters or to obtain higher education from one of the 57 schools in the region, such as Georgia Tech, Morehouse College, Spelman College, or Emory University, is simple and affordable. But what about when the semester ends, the cooler summers of the north beckon, or life just pulls you in a new direction to a different state? No worries. Direct Express makes it easy. But how much will it cost? And how can you reserve a space on an auto transport?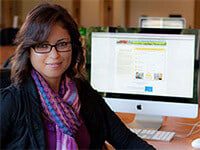 Using the Online Quote Calculator makes it easy to find out in seconds exactly how much your transport will cost, without even requiring personal information! And when you're ready to book your transport, you can do it online or contact one the customer service professionals at 800-600-3750 to book or ask questions.