Car Transport Across Country Orlando
Moving in or out of Orlando, Florida? Either way, you'll need your car. Orlando is a sprawling city with freeways to spare. But one route that should not be navigated by your own personal vehicle is the cross-country trek to your new destination. This can take up hours (if not days) of your time, and put hundreds (if not thousands) of unnecessary miles on your vehicle. Move your ride the right way by shipping your car to your destination instead of driving it. Search "car shipping Orlando" and you'll find several choices. On this page, we'll show you why our service at Direct Express Auto Transport is the best of them all—no matter which way you're traveling.
Ship Your Car to Orlando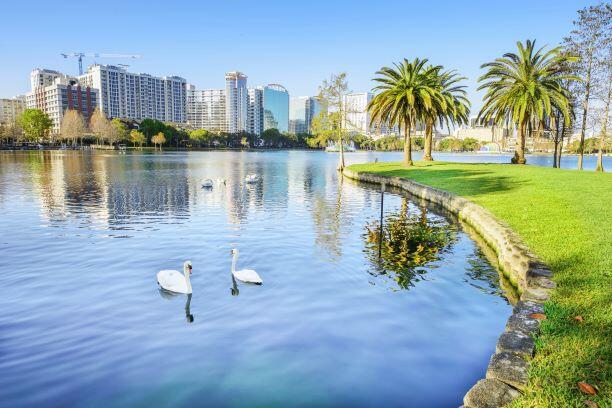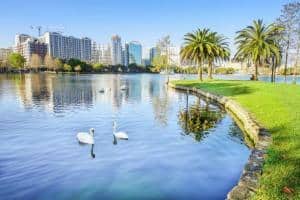 There are a lot of reasons to move to Orlando, Florida. The weather. The attractions (Kennedy Space Center and Walt Disney World, to name just two). The abundant natural wonders (including Lake Eola Park, Merritt Island National Wildlife Refuge, and the Indian River). To get to these hotspots, you'll likely have to drive—and nothing is simpler than driving yourself. First thing's first: getting your car to Orlando. When it comes to car transport, Orlando, FL has a host of options to offer. Few deliver the same shipping speeds, options, prices, and overall quality of service as our team here at Direct Express Auto Transport. We've worked with thousands of "snowbirds" heading south for the winter, and many families and individuals moving to Orlando for good. Our exemplary car shipping has earned us countless happy customers and a 5-star rating on Trustpilot. If you want to ship your car to Orlando from anywhere in the lower 48 states, our team is the one to choose.
Ship Your Car from Orlando
Orlando isn't for everyone—at least not year-round. In the winter, the city's population swells. In the summer, it shrinks as many "snowbirds" move back north to their homes as the weather gets nice elsewhere. Whether you're part of this migration or just leaving Orlando for good, you'll want to take your car with you to make the next phase of life as smooth as possible. In keeping with that smoothness, shipping your car to your new destination can save you time and headache, and it can save your car mileage and unnecessary wear and tear. Get the best car transport Orlando, FL has to offer by booking with our team here at Direct Express Auto Transport. We use cutting-edge logistics to keep prices low and shipping times fast. Plus, we offer both uncovered and covered shipping options alongside our exemplary customer service. Make your move out of Orlando a great one with our help.
Car Shipping Quotes Orlando, FL
Searching for car transport? Orlando, Florida has choices to spare. None offer the same level of service as our team here at Direct Express Auto Transport. We start things off right with our fast and straightforward Online Quote Calculator. Simply enter a few pieces of information about your departure city, your destination city, and your vehicle to secure an affordable, 100%-transparent quote in seconds.
With your quote obtained, you may want a few more reasons to choose our team for your Orlando, FL car shipping. We already mentioned our 5-star rating on Trustpilot and our uncovered and covered shipping options. We also touched on our industry-leading logistics and ultra-fast shipping times. We'll end with our top-notch customer service. With our team, you have a real person to talk to during any point in the shipping process. We work around the clock to make sure your needs are met and your questions are answered. Contact us to see our service in action, and visit our About Us page to get more information on our business. Want to learn more about car shipping, Orlando, FL seasonal pricing, and other car shipping topics? Check out our blog. Ready to ship your car with our team? Use our Online Quote Calculator to secure your quote and schedule your shipping today!