Ship Your Car to Miami
When the weather gets cold elsewhere, nothing beats the warm, coastal climate of Miami. As Jackie Gleason said so often about Miami, "How sweet it is!" If you're a northern snowbird heading south for the winter — or if you're moving to Miami permanently — you need a way to get your car down to Florida's most buzzing city. You could drive it, but that would take time and put unnecessary mileage on your vehicle. Keep your investment in great shape and save yourself hassle by shipping your car down to the Atlantic coast.
When it comes to car shipping, Miami has choices to spare. However, none have the industry-leading logistics or time-tested experience of our team here at Direct Express Auto Transport. Proudly shipping to Miami from locations nationwide, we offer fast, affordable and highly-effective Miami auto transport. Check out our Online Quote Calculator to see how affordable it can be to ship with our team, and even choose from covered or uncovered auto transport to suit your needs.
Ship Your Car from Miami
Birds that fly south for the winter must eventually head back north. This same migration is mimicked by many part-time Miami residents — a host of whom also have cars that need to migrate. Concerning car shipping companies in Miami, there is a host to choose from. But if you want only the industry's finest service and prices, there is only one choice: our team here at Direct Express Auto Transport. If you are looking to keep your car in great condition and transport it out of Miami without hassle, we have you covered. Shipping from Miami to cities nationwide, our Miami auto transport service is great for those leaving Miami for the season or simply moving out for good. Use our Online Quote Calculator to get an accurate, 100%-transparent quote in seconds, and make the most out of your Miami move with our team.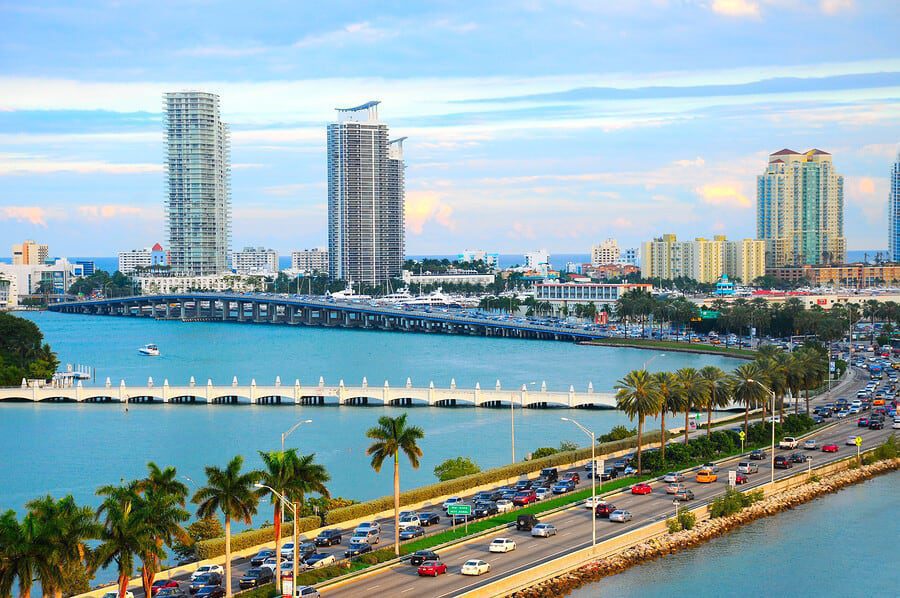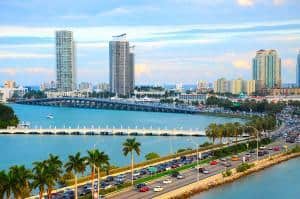 Car Shipping Quotes Miami, FL
Auto transport companies in Miami, Florida shouldn't have to cost an arm and a leg. It shouldn't induce unnecessary headache or hassle, either. Here at Direct Express Auto Transport, we make things easy and affordable. We were the first car shipping company to use the Online Quote Calculator over two decades ago, and we've been using it ever since to get our customers accurate and truly-transparent quotes in seconds. These quotes don't just come in fast — they also come in affordable. That's because we have an expansive shipping network and the industry's latest logistics working around the clock to keep shipping prices low and shipping times fast. For effective and affordable car transport, Miami has no better option.
The Industry's Best Miami Auto Transport
Whether you're moving to Miami or moving out of Miami, our team here at at Direct Express Auto Transport makes transporting your vehicle simple. We've covered our affordable prices, our Online Quote Calculator, and our fast shipping. We've also touched on our uncovered and covered transportation options — great for budget vehicles and collectible cars alike. What we haven't showed you are the numbers on our excellent service. Not only do we successfully ship thousands of cars each year, but we also hold a strong 5-star rating on Trustpilot. Visit our About Us page to learn more about our company and why we're the best choice for Miami auto transport and car shipping nationwide.
Want to learn more about auto transport? Check out our blog for expert car shipping resources, or contact us directly to have your questions answered. Ready to ship your car to or from Miami? Use the links above to get started, and book with our team here at Direct Express Auto Transport today!