Delaware Car Shipping Service
Ship a car reliably to or from Delaware
The Best Delaware Car Shipping Company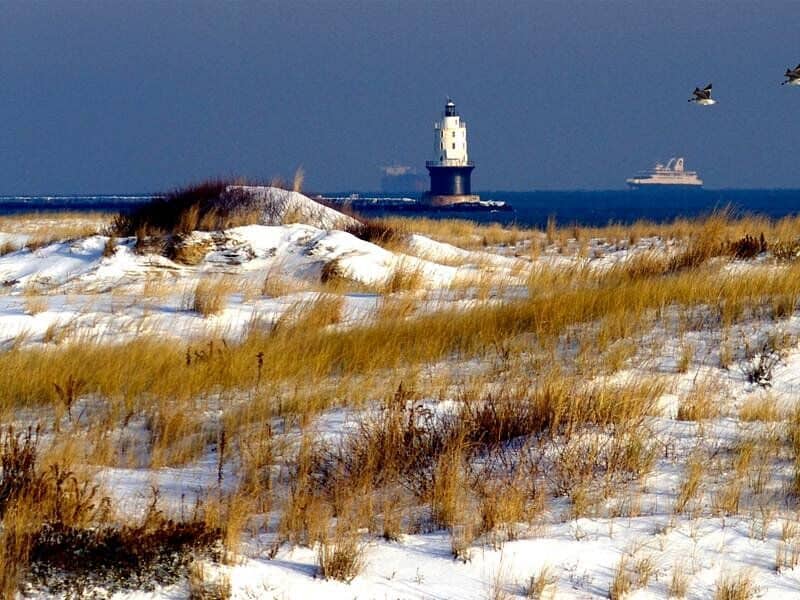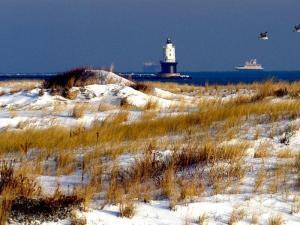 Deciding the best way to ship your car to or from Delaware can seem daunting at first. Selecting a reliable Delaware car transport service can make all the difference. Direct Express Auto Transport changed the industry nearly twenty years ago with an original, innovative, instant car shipping cost calculator to safely transport vehicles from Delaware to California. We make it easy.
A Delaware Car Transport Company To Rely Upon
There are almost 15,000 car shipping carriers available from which to choose. Finding that needle in a haystack, and selecting the best car shipping companies for your Delaware route, is our job to do. Whether an individual shipping a personal car, or a business organization relocating people or vehicles, you want to know that you can rely upon an experienced Delaware auto transportation company to get it done right.

Most Popular Delaware Car Shipping Routes By State
Delaware to
 California
Delaware to
 Texas
Delaware to
 Florida
Delaware to
 New York
Delaware to
 Pennsylvania
Delaware to
 Illinois
Delaware to
 Ohio
Delaware to
 Georgia
Delaware to
 North Carolina
Delaware to
 Michigan
Delaware to
 New Jersey
Delaware to
 Virginia
Delaware to
 Washington
Delaware to
 Arizona
Delaware to
 Massachusetts
Delaware to
 Tennessee
Delaware to
 Indiana
Delaware to
 Maryland
Delaware to
 Missouri
Delaware to
 Wisconsin
Delaware to
 Colorado
Delaware to
 Minnesota
Delaware to
 South Carolina
Delaware to
 Alabama
Delaware to
 Louisiana
Delaware to
 Kentucky
Delaware to
 Oregon
Delaware to
 Oklahoma
Delaware to
 Connecticut
Delaware to
 Utah
Delaware to
 Iowa
Delaware to
 Nevada
Delaware to
 Arkansas
Delaware to
 Mississippi
Delaware to
 Kansas
Delaware to
 New Mexico
Delaware to
 Nebraska
Delaware to
 Idaho
Delaware to
 West Virginia
Delaware to
 New Hampshire
Delaware to
 Maine
Delaware to
 Rhode Island
Delaware to
 Montana
Delaware to
 Delaware
Delaware to
 South Dakota
Delaware to
 North Dakota
Delaware to
 District of Columbia
Delaware to
 Vermont
Delaware to
 Wyoming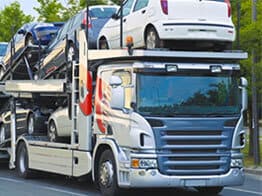 Average 
Time To Assign A Vehicle To A Delaware Auto Transport Carrier
Standard Tier                     Expedited Tier                     Rush Tier
1-7 Days                                1-4 Days                                 1-2 Days
Most Popular Delaware Auto Transport Routes By City
Most Popular Delaware Car Transport Routes By Counties
Most Popular Delaware Vehicle Shipping Routes By Zip Code
More To Know About The State of Delaware
Delaware made a great contribution to the Revolutionary War. Over 4,000 of the soldiers who fought in the war came from Delaware. During the Revolutionary War, the Battle of Cooch's Bridge, otherwise known as the Battle of Iron Hill, was fought in Delaware. It was then that the American flag was first raised.
Originally a colony, Delaware became the first state to ratify the U.S. Constitution. Appropriately, Delaware is also called The First State. During the Revolutionary War, blue hens were brought in with the soldiers. That is how Delaware picked up the nickname the Blue Hen State.
Adding to the rich Delaware state history, President Joseph R. Biden grew up in Delaware, graduating from high school at Archmere Academy in Claymont. He attended the University of Delaware, earning a BA degree while majoring in history and political science. Before becoming the 47th U.S. Vice President, Biden became the youngest person ever elected to the U.S. Senate at age 29.
The median property value in Delaware was $261,700 in 2019, which is 1.09 times larger than the national average of $240,500. Between 2018 and 2019 the median property value increased from $255,300 to $261,700, a 2.51% increase. The homeownership rate in Delaware is 70.3%, which is higher than the national average of 64.1%. People in Delaware have an average commute time of 25.4 minutes, and they drove alone to work. Car ownership in Delaware is approximately the same as the national average, with an average of 2 cars per household.

Frequently Asked Questions
Looking to ship your car to or from Delaware, or across country? Use these great car shipping tips to save both time and money!
1.

How much does it cost to ship a car from Delaware?
Not as much as you would suppose. If only one thing goes wrong, a tire blowout or overheated radiator for instance, then it would be actually cheaper to ship a car across country. About 97% of all vehicle shipments are delivered in an Open Trailer. It's proven to be a very safe method with statistically few problems. You may notice multiple vehicles being delivered to car dealerships near you in an open trailer, and that's because it's reliable. It is also cheap car shipping. If you have a collector car or really expensive automobile, however, then we recommend car shipping services with an Enclosed carrier. Expect to pay about 50% more for Enclosed transport. Our car shipping cost calculator automatically adds the extra amount to your auto transport quote.
2.

How Far In Advance Should I Ship My Car to Delaware?
We recommend scheduling your car transport service anywhere from two days to two weeks in advance. We are often able to assign your vehicle on the very same day, but providing us with longer lead times allows us to schedule your auto transportation easier.
You want the most current car shipping cost, and you get that by staying within two weeks of your first available date to ship. Believe it or not, the auto transport service market can change quickly. It is seasonal. If the car shipping quote is too low, that can delay your order getting on the road. To avoid that, try not to book more than a month in advance and preferably within two weeks, because seasonal changes can impact the current pricing. Conversely, you should enjoy the savings if the rates were to go down, so having the most current pricing is always best. Our auto transport rate calculator on this page was the first one in the industry in 2004
3.

How should I pay for the auto transport cost to Delaware?
Making a nominal partial credit card payment to the broker is preferred by carriers but not essential. Carriers like getting paid with Cash or Money Order upon delivery, and who doesn't? Services paid immediately for services rendered. But a full credit card payment upfront also works if the carrier trusts the auto transport broker. Carriers have known Direct Express Auto Transport for nearly twenty years and the trust is there. So either method works with us.
4.
How Long Do Delaware Car Transport Companies Take To Pickup?
Over 90% of our car shipping orders are assigned and picked up within one week. Mostly because the overwhelming majority of the U.S. population lives nearby a major metropolitan area.
5.
How Long Do Delaware Car Shipping Companies Take To Deliver?
The vehicle transport delivery is the final step in the process, and also the simplest part. Once your vehicle has been assigned to a carrier and picked up, not too much can go wrong. It generally takes one day of transit time for every 500 miles distance. The car transport driver will call ahead from the road to announce his estimated time of arrival.
Car Delivery Time Estimate
100-500 miles takes 1 or 2 days
500-1000 miles takes 2 or 3 days
1000-1500 miles takes 3 or 4 days
1500-2000 miles takes 4 or 5 days
2000-2500 miles takes 5 or 6 days
2500-3000 miles takes 6 or 7 days
Depending on the distance, weather conditions and population centers it could be a few days or weeks until a vehicle reaches its destination. The carriers usually estimate about 10 days on coast to coast trips, but they frequently arrive earlier.
6.

Can I Put Extra Items in My Car?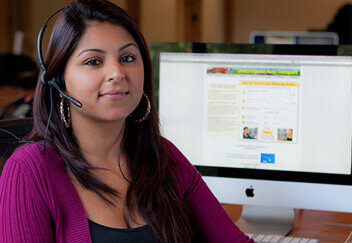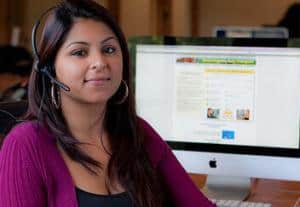 Yes and no. The strict interpretation is no, you can't ship items inside your vehicle. The reality is that almost all auto transport carriers look the other way on items that weigh less than 100 pounds, roughly the equivalent of 2 suitcases. We recommend placing any additional items in the trunk and out of sight. The U.S. Transportation Law states that a carrier can be fined $10,000 for hauling household items in the vehicle, but it is rarely enforced.
Please know that car delivery drivers do estimate every vehicle's weight that they carry and don't want problems at weight scales. They must keep the personal items to a minimum to make it through the scales. Some drivers will accept a tip ($50-$250) for hauling extra stuff, and some won't. Rule of thumb, don't take advantage. The car transporter is there to ship a car, not move the owner's personal belongings. Our car shipping calculator will not add a charge for extra items because it would be presumptuous to expect the driver to agree. If you want to include extra items in your vehicle, please discuss that first with the driver and come to a mutual agreement.
7.

Is My Vehicle Insured And What Paperwork Can I Expect?
Yes your vehicle is insured. It is our job to make sure that is so. We automatically and instantly email an Order Confirmation explaining our auto transport service upon entering an order, either online or on the phone, with one of our customer service representatives.
Once your vehicle is Assigned, it usually gets picked up within a day or two, sometimes even the same day. The car transport carrier information also gets automatically emailed to you. Our assigned driver then calls your pickup contact.
When the driver picks up your vehicle, he will do a detailed examination and Vehicle Inspection Report, complete the Bill of Lading, and both of you are to sign that document.
The driver will call again from the road, this time your destination contact, as he gets closer to an approximate time for delivery. The Bill of Lading and Vehicle Inspection Report will be there upon delivery, so that your contact can re-inspect the car with the driver. Your vehicle will be likely dirty from the road, but otherwise should still be in the same general condition that it embarked.
8.

What To Do If There Is Physical Damage?
The auto transport driver will take every precaution to deliver your vehicle without incident. However, if damage should occur, you must report it upon delivery and note on the Bill of Lading and Vehicle Inspection Report. Regardless, you need to pay the carrier the balance owed for car transport services rendered, because nobody can determine fault at time of delivery. It is important that you and the transport driver sign the inspection papers, or at least you. Claims cannot be processed by the driver's insurance company if damage is not noted at time of delivery. We recommend taking digital photos of your vehicle before and after shipment to support any claim of damages. Please know that damages are statistically very rare, which is why even new car manufacturers ship that way.
9.

How Do I Prepare My Vehicle For Auto Transportation Service?
Clean out your vehicle of all loose items as much as possible. Leave nothing of value in the vehicle. It's very rare that any items are stolen during transport, but we recommend extra caution to prevent loss. Keep extra items as previously discussed to a minimum and place in the trunk or out of sight. Have only about a quarter tank of gasoline. Give the auto transport carrier a set of keys and advise them of any special instructions for your vehicle, like difficulty starting, steering, braking, etc..
Driver Consideration: Being a truck driver can be a thankless job. They work long hours and are away from their families for weeks at a time. Please be friendly and considerate to our drivers, and we are sure they will treat you the same way.
10.

Should I Tip My Auto Transport Driver In Delaware?
Tipping the driver in the destination state would be appropriate, and would be very kind. If you think about it, if at an expensive restaurant you tip your waiter 20% for good service that lasts two hours, how much more did your car transport driver do for you? A lot. It took him 30-45 minutes to safely load your vehicle and secure it snugly. It took him the same amount of time to unload it. He may have driven out of his way to fetch or deliver it, which is still more time and effort. And he took good care along the way of something you value greatly. Chances are good that he more than earned a $50-$100 tip. It is one of those things that you don't have to do, but really should.
Delaware Car Shipping Services
If you're interested in using our auto transport services or want to know more about vehicle shipping to or from Delaware, feel free to contact us by calling our toll free number at 800-600-3750. A car shipping service representative will be happy to explain how it works.
Delaware Auto Transport
View Larger Map