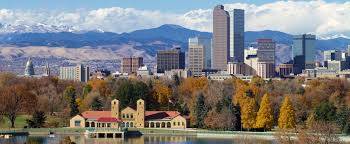 Car Transport To and From Denver, Colorado
When you choose to ship your car from Denver to whatever destination you want in the lower 48 states, the vehicle hauler does all the work. He picks up your vehicle somewhere close to your location. The location needs to be big enough to navigate a large truck and trailer, so front-door pickup might not be possible, but the driver will pick a nearby location. You then sign some paperwork agreeing to the condition of your vehicle, hand over your keys, and the vehicle hauler carefully loads your vehicle onto the back of a trailer or into an enclosed trailer if you want maximum safety. The driver then pilots the trailer to wherever you want your vehicle to land where you (or someone you designate) will be waiting to sign for it.
Auto transport from Denver, Colorado probably takes less work that you thought to arrange. It probably comes in handy more often than you realize too. People rely on auto shipping when they're moving to a new state, going on extended vacation, committed to a work assignment elsewhere, or getting a vehicle to a friend, family member, or buyer. And lots of people rely on car transport from Denver just because they would rather fly to their destination than spend days driving their car to get there. There are lots of great reasons to choose Denver auto shipping over the alternatives, but you don't need any reason at all. With Direct Express Auto Transport, shipping a car is such a convenient and cost effective way to get a car from one place to another that this option should always be on the table.
Car Shipping to Denver Colorado
There are tons of great reasons to visit Denver Colorado, from the exciting amenities in neighborhoods like Capitol Hill, Central Park, or the River North Art District to the amazing scenery and outdoor activities that surround the Mile-High City. Seeing and doing everything takes the kind of mobility you only get from a car. How else do you visit great nearby towns such as Aurora, Centennial, Englewood, Littleton, Lakewood, Arvada, Westminster, Broomfield, Thornton and the college town of Boulder?
But here's the problem, just because you want to drive around Denver doesn't mean you want to drive to Denver. Maybe it's a long drive, maybe it's hazardous going through the mountains in winter, or maybe you just don't feel like spending hours behind the wheel. In that case, consider auto transport to Denver instead.
As always, shipping your car saves you the time, hassle, and danger of driving. You get the best of both worlds: having your own car to drive around Denver (instead of relying on a rental or public transportation) without having to get the car there yourself. It's the ultimate way to travel, which is why lots more people than you expect choose to ship their cars. It's not just for serious auto collectors or car dealerships – average people ship their normal cars all the time. And once they discover how convenient it is, they tend to use Denver auto shipping whenever they need to get a vehicle to Colorado's biggest city or to any other destination across the country. If you haven't tried auto shipping before, do yourself and your vehicle a favor by skipping the drive and handing your keys over to a professional vehicle hauler instead.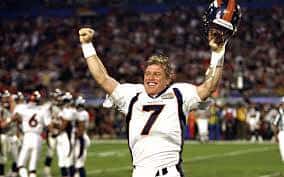 Denver is home to the NBA's Denver Nuggets and NFL's Denver Broncos. The latter most famously had arguably one of the greatest quarterbacks of all-time, John Elway, who won two Super Bowl Championships.
Getting in and out of the Denver Mousetrap is relatively easy. Interstate 70 runs right through downtown Denver east to west. Interstate 25 spears Denver from the north (Wyoming side) and continues on toward Colorado Springs. I-225 encircles Aurora. I-76 enters from the northeast. I-270 and and State Route 470 ring Denver almost entirely. For an auto transport carrier, Denver is laid out beautifully. Direct Express Auto Transport considers Denver a major hub for car shipping. Use our original quote calculator to ship your car.
Direct Express Auto Transport – Car Shipping For Denver
The easiest way to arrange car shipping either to or from Denver is with the car shipping quote calculator from Direct Express Auto Transport. In just moments, get quotes from the top vehicle haulers in the industry, including options built around your schedule and budget. Using our calculator costs nothing, asks for no personal information (not even email), and doesn't require you to arrange shipping.
Direct Express Auto Transport facilitates all the shipping services you need and serves the entire lower 48 states. Get great information about car transport in our blog, or contact us with your questions.
[google_map]Denver, CO[/google_map]
More helpful links about Denver, CO