Auto Transport San Jose, CA
We have good news for everyone in San Jose, California who needs to get their car to another part of the country – it's never been easier! In fact, you barely need to drive at all to get your car from the West Coast to the East Coast or any point in between. How? With San Jose car transport. 
Most people know that car transport exists (who hasn't seen a car carrier headed down the highway with a dozen or more makes and models loaded on back?). But they assume it's just for auto industry insiders: car dealers or serious automotive collectors. In fact, many of those cars in transport belong to ordinary drivers who live in Naglee Park, Willow Glen, Campbell, Los Gatos or other parts of San Jose. They're not involved in the automotive industry – they just need to get their vehicle from Point A to Point B.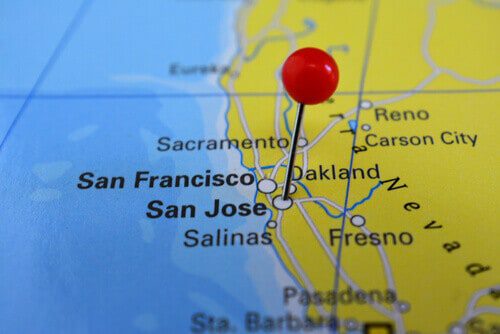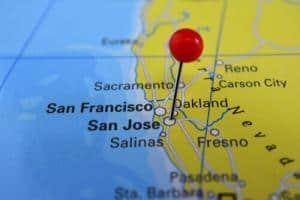 With that as their goal, they have a few options. First, drive from San Jose to the destination, whether that's somewhere close like Sunnyvale, Cupertino, Mountain View or somewhere on the other side of the country. This seems logical (it's your car, after all), until you consider what's involved: a lengthy road trip across multiple states that requires lodging, food, gas, and lots of miles behind the wheel. Second, hiring a driver to handle the trip. The problem is that trustworthy drivers are hard to find, and this may be the most expensive and inflexible option available. The third and final option is San Jose auto shipping. And compared to the previous two options, it has a lot of appeal. 
When you hire a San Jose car transport company, your car rides on the back of a vehicle trailer, (where it doesn't put miles on the odometer or take on wear and tear) that's driven by a professional with credentials. It could not be in better hands. Best of all, it doesn't need to be in your hands. You can travel to your destination by plane, train, or in a different car. Or you can stay home in Silver Creek or Almaden if you're just trying to get a car to a friend, family member, or buyer located elsewhere. It's the best option available, and it liberates you to travel as you prefer. Plus, it's a lot easier than you expect.
Arranging San Jose Car Transport
If you decide that shipping your car from (or to) San Jose, CA sounds ideal, it takes mere minutes to set up your shipment. At least it does when you rely on an auto shipping broker like Direct Express Auto Transport. We created the first car shipping quote calculator in the early 2000s – disrupting the auto shipping industry in the process – and our tool remains the gold standard for people who want to easily arrange auto transport. 
You enter your make/model, your pickup/dropoff locations, whether the vehicle runs, and whether you want an open or enclosed trailer. You then receive quotes broken into three rate tiers. Pick the option that works for you based on your schedule and budget, and we will connect you with a qualified auto transporter. Then, you will arrange a pickup time and location (somewhere close to your house big enough to fit a vehicle trailer). That's all it takes to set up San Jose auto shipping! No wonder so many people who ship a vehicle once decide to ship again.

Direct Express Auto Transport – Car Shipping Made Simple
You can learn a lot more about car shipping – how it works, how to prepare, tips and tricks etc – if you explore our blog. You can also get to know about our company here. Take advantage of all the shipping services we offer to each of the 48 states we serve. The next time you need to drive, ask yourself – would auto transport make this easier?