Auto Transport San Diego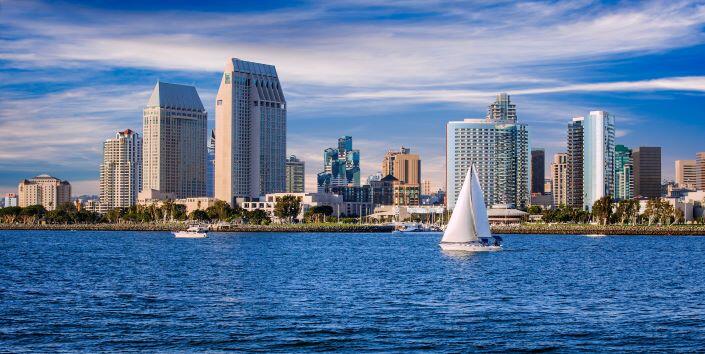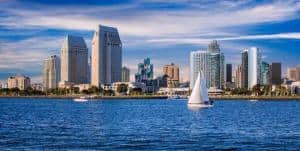 Heading south for the corner of California? Leaving the coast in search of inland terrain? Whether you're coming to San Diego or skipping town for good, you'll want to take your car with you. Though you can drive it during your move, the faster option (and the better one for your vehicle) is to ship it. Search "car shipping San Diego" and you'll find countless car shipping services scattered across California. A cut above the competition, our team here at Direct Express Auto Transport proudly offers fast shipping times, affordable prices, and uncovered and covered shipping options for those shipping their vehicles to and from San Diego. Read on to learn why we rank among the top car transport companies San Diego, CA has to offer, and ship with us today!
Ship Your Car to San Diego
Nothing beats the beach, and San Diego has beaches to spare. The city and surrounding region also have incredible year-round weather, a growing job market, and a thriving culture. It's no wonder why so many move to this coastal city each year, and vacation at its many scenic hotspots each season. Whether you're moving to San Diego for good or simply heading to the city for a season, it's a good idea to take your car to navigate the area's many freeways. To get your car to San Diego, ship it to save time, mileage, and peace of mind. When it comes to car transport, San Diego has many options to ignite your interest. But none can deliver the same level of service, speed, and not to mention affordable pricing as our team here at Direct Express Auto Transport. No matter where you're currently located in the lower 48 states, we can pick your car up and take it to San Diego. Any concerns along the way can be handled by our first rate customer support staff.
Car Shipping From San Diego
If you miss having four seasons, mountains, and a pace that's different from the SoCal scene, you may have come to the realization that San Diego isn't for you. If you're deciding to hit the road, we have one piece of advice: don't use your car unless you have to. By that, we mean: ship your car during your San Diego move so you don't rack up unnecessary miles and lose hours of your time. As you search for "car shipping San Diego," keep an eye out for well-reviewed companies that deliver excellent service and prices within your budget. Your car is a big investment. Make sure you're shipping it with the best. Ship your car from San Diego to any of the lower 48 states with our team here at Direct Express Auto Transport.
Car Shipping Quotes San Diego, CA
Saying hello or goodbye to San Diego? Set the tone for the next step in your life by shipping your car to your new destination. A quick search for "car shipping San Diego" will yield several results, and it can be difficult to know which one to choose. At Direct Express Auto Transport, we're here to make it easy.
We'll start with our affordable, straightforward pricing. We're the first car shipping company to use an Online Quote Calculator, and ours is still the best to this day. Simply enter a few quick pieces of information about your car, your departure city, and your destination city, and our calculator will provide you with an accurate, affordable, and 100% transparent quote in seconds.
Quoting and pricing aside, our team offers some of the best shipping services anywhere in the nation. We use industry-leading logistics to optimize routes and keep shipping times short. Plus, we offer both uncovered and covered shipping options for vehicles of all shapes and sizes. Most importantly, our team of friendly and knowledgeable service agents is always on call and ready to answer your questions.
These advantages have earned us thousands of happy customers nationwide, as well as an excellent 5-star rating on Trustpilot. Interested in learning more about our team here at Direct Express Auto Transport? Visit our About Us page for more information on our company, and head over to our blog for additional car shipping resources. Want to see our service in action? Contact us to speak with a member of our team and have your questions answered. Ready to schedule car shipping? San Diego has no better choice. Use our Online Quote Calculator to get started, and ship your car with us today!