Ship Your Car To and From California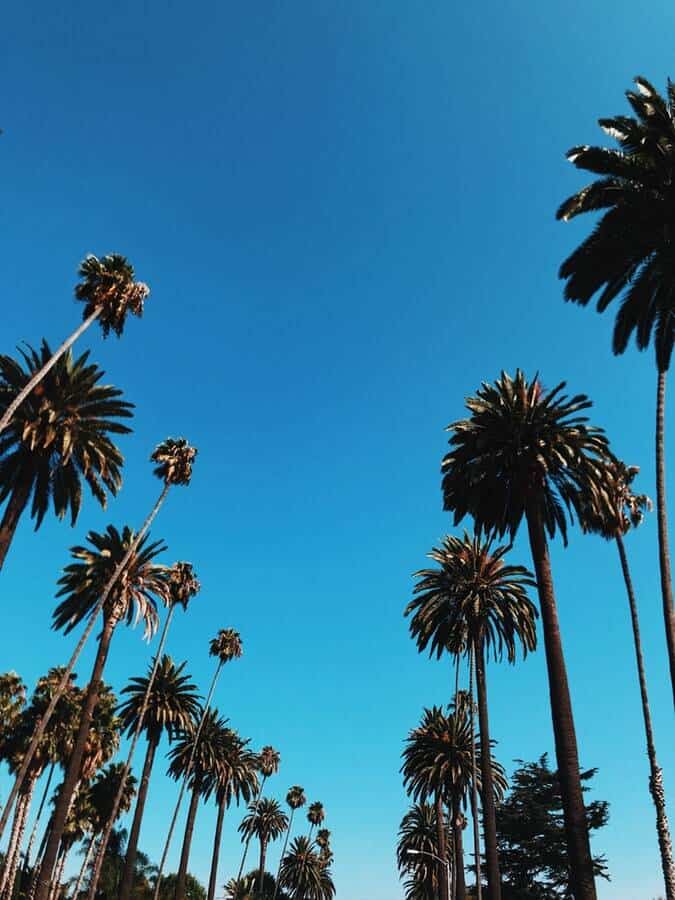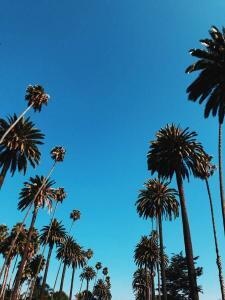 Want to ship your car to or from California? With our auto transport services, we make it easy car shipping in the Golden State. California is America's most populous state with almost 40 million residents. If it were its own country, and some argue for that, California would have the world's 6th largest economy. That means there is a tremendous number of car transport shipments in California.
The greater Los Angeles metropolitan area has nearly 19 million people, roughly half of California. The L.A. Basin unquestionably is the single biggest market for the California car shipping industry. Unlike New York, where a person can get by without a car because of the elaborate public transportation system, Los Angeles is heavily dependent on the automobile.
A quick glance at the Los Angeles rush hour traffic congestion on almost any freeway, reveals a staggering number of single driver vehicles. Los Angeles, Orange, and San Bernardino counties do everything they can to encourage carpooling, but nevertheless, still see an inordinate number of people alone in their vehicles. All those vehicles make for a vibrant car shipping market.
If you've searched "shipping a car to California," or simply "car transport from California," you've likely encountered a large number of options. When it comes to auto transport companies, California has plenty of choices. On this page, Direct Express Auto Transport will help you narrow your search. We'll cover the ins and outs of car shipping in California and show you why we are the best choice no matter the direction. Learn more about California car shipping below, and ship your vehicle with us today!
Car Shipping In The Los Angeles Basin
In the Los Angeles Basin from the San Fernando Valley to the San Gabriel Valley, from Santa Monica and the South Bay beach towns (hello Manhattan Beach!) to South-Central and downtown L.A., from the Hollywood Hills to East L.A., from City of Commerce and Industry to all of Orange County, the freeway system is laid out perfectly to transport vehicles as efficiently as possible. Everybody seems to have their own strategy for getting from Point A to Point B in L.A.. You gotta think ahead. Our first of a kind, original Direct Express Auto Transport quote calculator is ideal for reliable door-to-door prices going any distance between Los Angeles and any state.
Here are best destination recommendations from Los Angeles
Los Angeles, California to Texas / best destination Dallas
Santa Monica, California to Florida / best destination Miami
San Fernando, California to New York / best destination Long Island
Long Beach, California to Illinois / best destination Chicago
Anaheim, California to Pennsylvania / best destination Philadelphia
Pasadena, California to Ohio / best destination Cincinnati
Santa Ana, California to Michigan / best destination Detroit
Irvine, California to Georgia / best destination Atlanta
Mission Viejo, California to North Carolina / best destination Charlotte
San Francisco Bay Area Car Transport Services
Another popular spot for vehicle shipping is the San Francisco Bay area. It has the fifth highest population in the country. It is a very good region for car shipping services.
Here are best destination recommendations from the San Francisco Bay Area
San Francisco, California to New Jersey / best destination Newark
San Jose, California to Virginia / best destination Alexandria
Oakland, California to Washington / best destination Seattle
Walnut Creek, California to Arizona / best destination Phoenix
Santa Clara, California to Massachusetts / best destination Boston
San Rafael, California to Tennessee / best destination Nashville
Livermore, California to Indiana / best destination Indianapolis
Mountain View, California to Maryland / best destination Baltimore
Fremont, California to Missouri / best destination St. Louis
San Diego Auto Transport
Vehicle shipping from the San Diego, California area is good year round. This is mainly because auto transport companies will not be challenged with severe weather. It rarely rains in southern California, and during the winter, you won't find much snow until you head into the mountains.
Unless you are from San Diego, you might not realize that a normal day has about 125,000 vehicle crossings between Mexico and the U.S. at the San Diego-Tijuana border.
Here are best destination recommendations from the San Diego Area
San Diego, California to Wisconsin / best destination Milwaukee
Chula Vista, California to Colorado / best destination Denver
La Mesa, California to Minnesota / best destination Minneapolis
La Jolla, California to South Carolina / best destination Columbia
Poway, California to Louisiana / best destination New Orleans
Escondido, California to Oregon / best destination Portland
San Marcos, California to Oklahoma / best destination Oklahoma City
Carlsbad, California to Nevada / best destination Las Vegas
Oceanside, California to Utah / best destination Salt Lake City
California Central Coast & Central Valley Vehicle Shipping
Vehicle shipping companies in California continue to work their way down The Central Coast. The Santa Cruz area is actually a chore to get to from the Bay Area. Farther south is Monterey, which is even harder. Keep going to reach San Luis Obispo, which is a hidden gem of a town, and you start to understand why the Hearst Castle is all by itself. Out of the way folks and a tad more expensive when using the car shipping quote calculator.
Santa Barbara is a vibrant coastal town, but can be slow for car transporters because it is not that close to the L.A. Basin.
Car shipping services also go through the Central Valley, a major agricultural part of the state. Sacramento, Stockton, Modesto and Fresno are popular car shipping hubs.
The Northern California, Sierra Mountain, Desert Regions
Starting from just below the Oregon border, car transport companies head down the North Coast or the Shasta Cascade region. In the Cascade Range in Northern California, you'll find the Shasta Mountains. It is difficult to ship a car fast in the Mendocino, Eureka and Redding areas.
The Sierra Nevada Mountain range that includes Truckee, Tahoe and Yosemite, is also difficult for timely car shipping. If auto transport carriers are heading east, they'll enter into The High Sierra, the mountainous area above the deserts. The highest points in California are found here in this region. Sierra Nevada reaches up to 14,000 plus feet high. It is also home to the popular Yosemite State Park.
To the east are the deserts, which take up a good portion of the southeastern part of California, including The Mojave Desert. Death Valley, which holds the title for having the lowest elevation level and the hottest highest temperatures in North America, is positioned in the Mojave Desert. Though typically scary, the vehicle shipping crew will come across a few good sized cities in the desert including Lancaster and Victorville.
The Direct Express Auto Transport Way in California
If you have questions about California car shipping or are interested about using our services, feel free to contact us by dialing our toll free number at 800-600-3750. You can also use our Online Quote Calculator to fill out a simple order form. We make it easy to book your vehicle shipment online.
California Auto Transport
View Larger Map