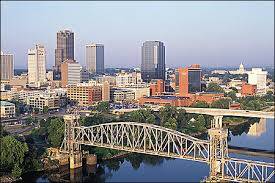 Little Rock sits almost squarely in the middle of the state of Arkansas. It was the French who named it in 1799, "La Petit Roche", which literally means the little rock. That's because there is a tiny rock formation along the Arkansas River that stands out, making it a very visible and unique landmark. So Little Rock it became to be known and it stuck. Today Little Rock serves as the state Capital and according to the 2010 US census is the 75th largest US city with a population of 194,524. That makes Little Rock easily the largest city in Arkansas. The greater metropolitan area actually has 724,385 people. All those folks makes our car shipping quote calculator very busy.
Little Rock's Major Highways For Car Shipping
 More About Little Rock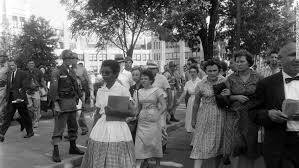 Little Rock is famous for the Little Rock Nine, which in 1957 were nine black students who were denied entry into Little Rock High School by then Governor Orval Faubus, who deployed the Arkansas National Guard to block them. That didn't sit well with President Dwight Eisenhower who countered with the 101st United States Airborne Division to escort the students to school. The nation watched the drama play out on news broadcasts at home. The black students were taunted and spat upon, but in the end did in fact attend Little Rock High School and graduated. It all seems so incredibly ridiculous today and frankly embarrassing. We remember the courage of those nine young black students and as well the moral conviction of President Eisenhower and others who stood up for justice.
Little Rock and The Clintons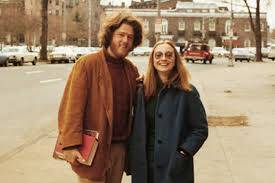 Little Rock also gave us the 42nd President of the United States, William Jefferson Clinton. Bill Clinton served as Arkansas governor from 1979-81, and then again later from 1983-91. President Clinton's Administration presided over a boom economy that saw low interest rates, rapid growth in the GDP, a rising stock market, welfare reform, and budget surpluses. For those of you unaware, budget surpluses are when the government collects more than it spends, which means paying down the national debt. Those days seem long gone. For the most part, President Clinton kept the country at peace, intervening in the former Yugoslavian countries wars to stop Serbian and Albanian war crimes. Clinton felt morally compelled to stop the genocide in Kosovo, though he later lamented that he had not done so in Rwanda. Never the less, the Clinton years are remembered today as a rather successful. Secretary of State Hillary Rodham Clinton went on to win the Democratic Nomination for President in 2016, which would have given the United States its first female president had she won. Well … she won the popular vote by almost 3 million votes but lost the election in the arcane Electoral College. Only in our version of democracy does second place win. Hmmmm … we might want to think twice about that?
[google_map]Little Rock, AR[/google_map]
More helpful links about Little Rock, AR