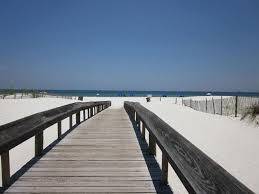 Ship Your Car To Alabama
Birmingham Car Transport
Here is how to approach shipping a car to or from Alabama. It is not too hard to do in the northern part of the state north of Tuscaloosa. Greater Birmingham at 1.1 million people has about 1/3 the entire population of Alabama. It is ideally located in the north central part of the state with three major interstates intersecting it. I-65, I-20 and I-59 all meet in Birmingham, making it the preferred place for auto shipping services. The best thing to do is ship a car there, or if at all possible, meet a carrier there. Our Alabama car shipping quote calculator probably produces the most competitive auto transport rates in and out of Birmingham.
Decatur and Huntsville Vehicle Shipping
Just north of Birmingham are some fairly good size towns such as Decatur and Huntsville. Those places and nearby Jasper, Cullman, Gadsden, Albertville, Athens and Florence, are on the north-south I-65 line to Nashville. Well isn't that convenient? Keep going north to Louisville, Indianapolis, Chicago and Milwaukee. Nice run, don't you think? However, it can be a bit dicey but not improbable shipping a vehicle east to west in that region. In that situation a driver can go up to northern Alabama to fetch your car, but will only do so if there isn't enough to load in Birmingham. We try to entice just that sort of thing by padding the car shipping quote calculator with a little extra juice to get him to do it. Hey, every little bit helps, right?
Selma and Montgomery Vehicle Transport
South of Birmingham is where the trouble really starts for an auto transport company. It gets pretty rural very quick and there simply are not many towns or hubs for auto shippers. Montgomery is a nice size city and everybody remembers Selma. To the east of there is Auburn University, so some shipping action happens. I-85 runs from Atlanta to Montgomery, but then it dead ends there. So what is a vehicle shipper to do. In Auburn they'd say … punt. And that's about right. Punt your car to Montgomery and then wait, because it might still take awhile to amalgamate a full load.
Downstate it is big trouble for any vehicle transport. Southern Alabama is one Mayberry town after another, but spread out many miles. Please don't expect fast service from there. Just being honest … we can't control where independent truck owner operators go and there isn't much reason to venture into some of those rural areas, nice as they might be. Our Alabama car shipping quote calculator lays it on a lot heavy, not to be mean, but to try and make it worthwhile for a driver to go fetch your vehicle. Even still, it might not work.
Don't Forget About Mobile
Once an auto transport service reaches Mobile, then chances pick up again. Mobile is on the I-10 interstate which is a main artery running east to west. I-65 also ends there in Mobile, which of course is on the Gulf of Mexico. People forget about how gorgeous those Alabama beaches are, but for those in the know, it is a great place to hang out in the winter and to ship your car nearly year round. Folks in Alabama would prefer to keep their beaches a secret, so we won't tell if you don't?
The long and the short of it is that shipping a car is a whole lot easier in the northern part of Alabama. You should have good luck there. However, all bets are off in the southern part of the state and that's true for everybody. The difference between us and the competition is that we will tell the customer that upfront and risk not booking the order, but we feel good about our honesty and most Alabamians appreciate being better informed. Our car shipping quote calculator makes the entire process so much easier, and once you see your auto transport rate then just go ahead and book it online. Here are some more good tips on what to expect when shipping a vehicle.
Alabama Auto Transport
View Larger Map