Houston Car Transport Tips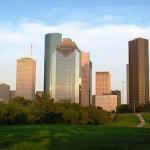 Shipping a car to Houston should not be too difficult for most car transport companies to handle, especially considering where it's at and how large it is. As one of the largest cities in the state of Texas – and the United States – Houston is a prime transport location for that fact plus the fact that it's relatively nice there all year round (read: no snow), and the fact that there are several major interstate highways that run through the city. All these make for a place that many carriers are willing to run routes into or out of – and it also helps that there are major metro areas in almost any direction, so carriers have an easier time not just getting there but also getting back out again.
Of the interstates that pass through the city, however, I-10 is perhaps the most highly traveled from an auto transport standpoint. I-10 runs from Jacksonville to California and passes through Alabama, Louisiana, Texas, New Mexico and Arizona along the way. It runs through many cities as well including Houston and San Diego and Mobile and Tallahassee; these are major metro areas that many people are moving from and to all the time. Plus, little snow ever falls on I-10 regardless of where on the interstate you are, which means that carriers can run the entire length of the interstate without having to worry about inclement weather regardless of the time of year, which helps keep prices for transport into or out of Houston that much lower. Check out Houston's official website for more information.