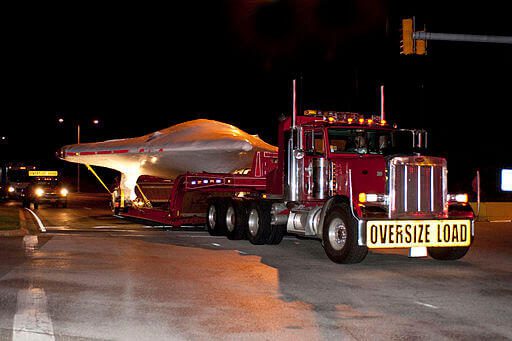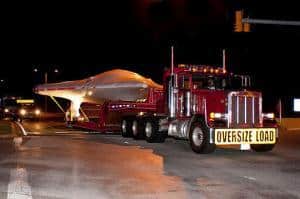 Flatbed Vehicle Transport Is Different
Flatbed vehicle transport is not the most common method of auto transportation in the industry, and unlike open or enclosed transport services flatbed shipping is not even available on request. This is because there are far fewer flatbed carriers on the road than open or enclosed transporters, and unlike other carriers flatbed transport trucks only haul specific types of vehicles – specifically, vehicles that cannot fit onto an open or enclosed trailer or otherwise be transported by a standard car transport truck. So this is not our cup of tea and do not offer this service.
The types of vehicles that require flatbed vehicle shipping vary – there are some cars that cannot be loaded onto the back of a standard carrier for whatever reason (a wrecked vehicle, for instance). Usually vehicles that require flatbed shipping are those that are too large for a standard carrier, and this usually means in terms of height. Most open transport trucks are two-tiered and can fit upwards of ten vehicles at a time. However, the vehicles on the bottom row have to be able to be loaded onto the bottom row without scraping the bottom of the top row, and the vehicles on the top row have to be able to clear underpasses and the like.
This means taller vehicles such as a large pickup truck or a lifted SUV have to be transported on the back of a flatbed carrier, where their height will not be a problem when it comes to daily operation of the transport truck. But flatbed shippers are not nearly as common as most other transporters, and as such flatbed shippers operate on fewer routes and are more open to transporting along a route that they normally don't go along, because freight for flatbed shippers is generally fairly scarce.
If you are concerned that your vehicle will not be able to fit onto the back of a standard auto transport carrier, you should definitely talk to your auto transport representative that you booked your order with and alert us to the issue. If you are unsure whether or not you should be worried about the height of your vehicle, take some pictures of it, or at least get the dimensions (overall height, length, and width – and weight if you can get it) and let your representative know that your vehicle is larger than usual and that you have the dimensions. You don't know how appreciative auto transport reps are when their customers are on the ball and know that their vehicle is perhaps too large and may take special shipping methods to move it. Direct Express Auto Transport does not want to waste your or our time. We will let you know upfront whether it is something we can do. When it comes to extra huge vehicles requiring a flatbed carrier, it probably isn't.