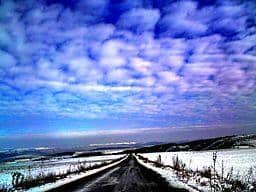 In the auto transport industry, vehicles are transported only as fast as carriers can drive the trucks your vehicle will be secured to. Every carrier that hauls vehicles is bound by certain rules, laws and regulations that limit how fast and how far they can drive every day. Commercial drivers are limited to just 11 total hours of driving time per day; however, they can only drive 8 hours straight during any single period and must rest for at least an hour between drives. This is the main reason why you will see carriers camped on the side of the road or at a rest stop on the highway; they are required to do so. In essence, carriers can drive anywhere from 400-500 miles per day, depending on the route and conditions on said route.
So, when you're looking for the fastest way to ship a car, you shouldn't be expecting anyone to be able to get your car from Florida to California in three days, short of a two-man drive away team where one sleeps in the back while the other drives for 12 straight hours. This isn't practical, at least from an auto transport perspective, so if you need to get your car 3,000 miles in a few days, you're in for a bad time. Don't put yourself in that situation – book your shipment at least a week before you want your car picked up.
Now, if you need your car picked up in a few days, that's something that most companies will be able to help you out with. The fastest way to ship a car is to go with expedited shipping – this is where your auto transport representative will work to find a carrier in your area and will charge more money to you in order to entice carriers that wouldn't normally pick it up to come out and pick it up. Usually expedited shipping services get vehicles picked up within 48 hours, though it is quite expensive depending on where you're shipping from and the inherent carrier availability levels at the time of your transport.
Make sure to talk to your representative if you are interested in expedited transport services. Though expedited shipping is the fastest way to ship a car, it's far from the cheapest; expedited shipping can cost upwards of 100% over standard transport on the same route (including the standard pickup window), so be sure your wallet can absorb the extra shock. If you're shipping on a budget, expedited services probably won't be affordable – this is why we recommend that you book your order at least a week before you want your car picked up. If you're interested in transporting your vehicle the fastest way possible, you can fill out our free online car shipping quote form and get an instant auto transport quote. You can book your auto transport order right there online or you can call our toll-free telephone number at 800-600-3750 to speak to one of our live auto shipping service representatives who can answer your questions and explain more about the auto transportation process.